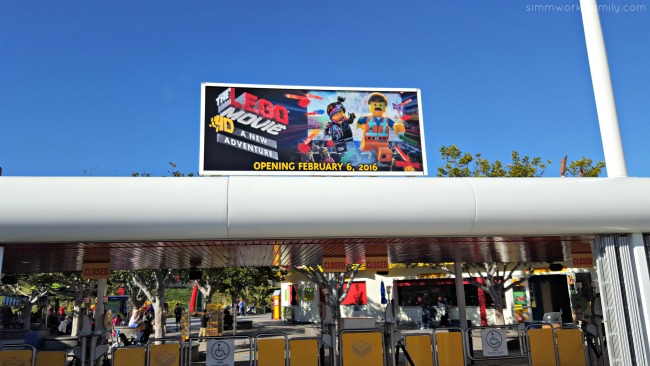 Lights! Camera! Action!
Our friends from The LEGO® Movie and Legoland California invited us out to check out their new show. And you can only see it at Legoland California! Emmet, Wyldstyle, Unikitty, MetalBeard and Benny from "The LEGO® Movie™" are back in this all-new adventure at The LEGO® Show Place. Help them defeat the evil secret plot of the new villain, Risky Business!
The LEGO® Movie™ 4D A New Adventure reunites Emmet and friends in an all-new short story combining dazzling 3D computer animation with "4D," real-world effects such as wind, water and fog.
In 2014, kids around the world embraced the adventures of Emmet, an ordinary, rules-following, perfectly average LEGO minifigure who is mistakenly identified as the key to saving the world in "The LEGO Movie™," which went on to gross more than $400 million worldwide.
But what happened after the movie?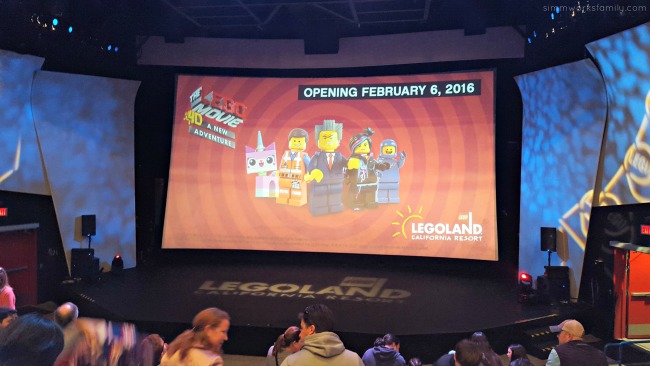 Fans can find out starting Saturday, Feb. 6, now that "The LEGO Movie™ 4D A New Adventure" has officially opened at LEGOLAND California Resort.
Returning to voice their iconic characters are actors Elizabeth Banks (Wyldstyle), Nick Offerman (MetalBeard), Charlie Day (Benny) and Alison Brie (Unikitty). Actor, writer and comedian Patton Oswalt voices the scheming Risky Business, brother of movie villain President Business, a new character created exclusively for the attraction.
When asked how it felt to join a "family" of well-known characters, Patton responded, "It's beyond flattering. It's a clever, creative way of looking at, of all things, LEGO, and I was touched to be a part of it." Patton added that since Risky Business is a character that fans of "The LEGO Movie" haven't seen before, he approached his performance in hiding his character's true intentions "with the wiles of a LEGO coyote."
Set after the events of the movie, the 12 ½-minute story finds the gang entangled in an Evil Secret Plot involving a mysterious theme park inspired by their adventures in "The LEGO Movie," one that requires them to call on the Master Builder skills of a surprise ally to save the day.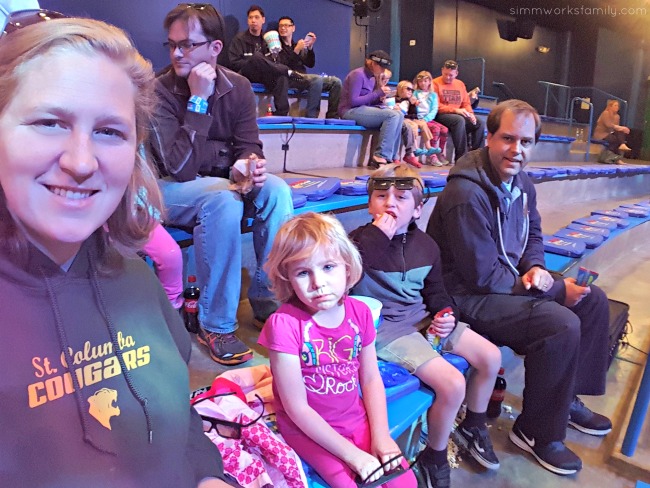 "The LEGO Movie™ 4D A New Adventure" was directed by Rob Schrab, who is making his feature film directorial debut with "The LEGO Movie Sequel," set to open May 18, 2018. When it came to designing the attraction, he said a strong story was critical to its success.
"We only spotlight them for a fraction of the amount of time," he said, "so it's important to get tothe fun as soon as possible. This is the first time Emmet, Wyldstyle and the gang meet since thefilm."
Developed in collaboration with LEGOLAND owner Merlin Entertainments Group and Warner Bros. Consumer Products, the attraction was created by Los Angeles-based Pure Imagination Studios with input from Phil Lord and Christopher Miller, the talented writer-directors who brought "The LEGO Movie" to hilarious life, along with producer Dan Lin.
The result is a delightfully clever blend of the same sly humor and breathtaking, built-with-LEGOvisuals that made the first-ever, full-length theatrical LEGO film a global hit among kids and adults alike.
For Offerman, the opportunity to slip back into MetalBeard's shoes – er, bricks – was a welcome one.
"I have worked with Rob on 'Childrens Hospital' and 'Parks and Recreation,' so it was like a nice reunion of old pals from summer camp," he said of making the attraction. "We just tried to make each other laugh with silly renderings of dead-serious pirate-y mayhem."
"The LEGO® Movie™ 4D A New Adventure" opens on Feb. 6 at LEGOLAND California Resort in Carlsbad, Calif., following its debut in Florida on Jan. 28, and will soon be playing at all other LEGOLAND theme parks and LEGOLAND Discovery Centers worldwide in 2016.
 Who's your favorite 
LEGO

®

Movie star? 

Planning a trip to Legoland CA soon? Check out our highlights:


For more Legoland CA fun, check out these great posts:
LEGOLAND California Holiday Snow Days
Legoland Heartlake City
5 Reasons Why Star Wars Lovers Should Visit Legoland California
Top 5 Things to Do at Legoland California When You're 5