I received 2 tickets to Legoland Resort. All opinions are 100% my own.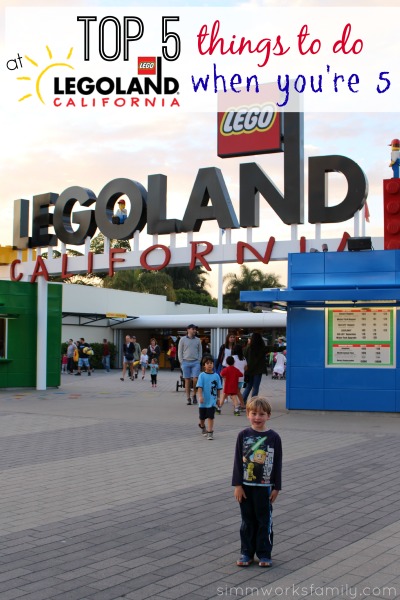 A few weeks ago a very special boy celebrated a very big birthday. My son turned 5. And in celebration of this huge milestone birthday we headed to Legoland for the weekend. And he gave me the scoop on the top 5 things to do at Legoland California when you're 5.
Because it's a totally different experience from when you were 4. Or 3. No, seriously. It is. And it's so much cooler!
Since it was his birthday we let him call the shots. He chose what to do, where to go, and where we ate. And we had so much fun!

Top 5 Things to Do at Legoland California When You're 5
1. Ride all of the cool rides –
Now this is totally a given. But the one thing I love about Legoland California is that there are rides for everyone. My son absolutely loves any ride that he feels a part of; steering a boat in the water, pedaling a Sky Cruiser on a track above ground.
And he was brave enough to check out Coastersaurus this time around. I see a blooming roller coaster enthusiast in the making just like his mom.
Just make sure that you know your child's height before heading out to the rides they want to try out. Knowing the height (and age) restrictions before you chose the next ride may help with any melt downs if your child isn't tall enough.
Luckily this information is posted on the Legoland California website and you can find a handy height guide at the front of the park to the right of the turnstiles when you first arrive.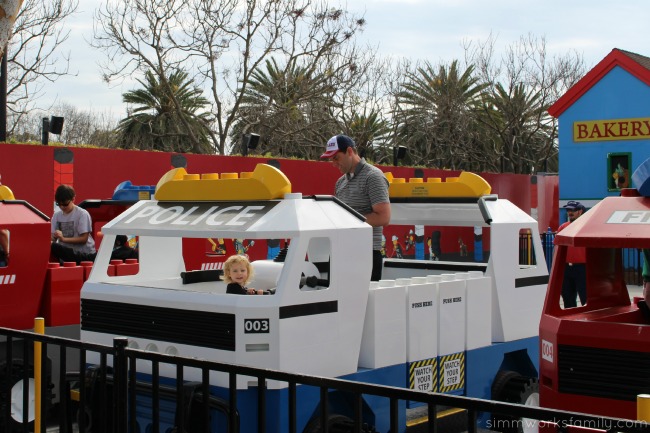 It's also fun to sit back and watch your kid sister enjoy a few rides with dad. That earns extra points with the parents come snack time and you want a huge ice cream cone.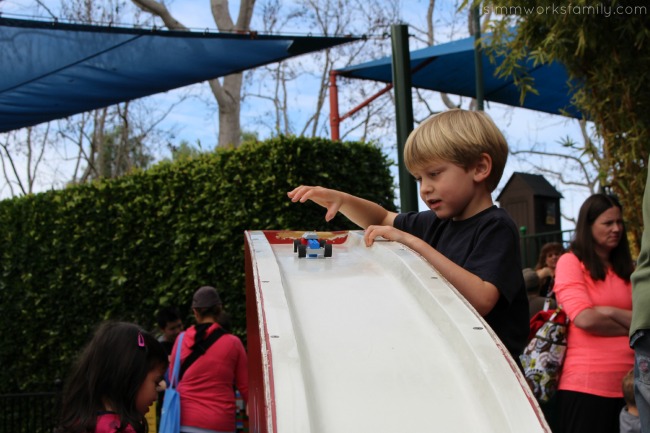 2. Build and play while you wait –
With some of the rides that tend to have longer lines, there are great Lego-filled play areas in the line for Sky Cruiser and Skipper school for the kids to enjoy while the parents stand in line for them.
Some of our favorite spots to build in the park are:
Sky Cruiser
Skipper School
Lego Club House
Duplo Town (for the littles ages 1-5)
And, of course, we never leave the park without a fun new Lego set to build when we get home.
3. Get wet and get others wet –
Now you don't need to have a pass to the Legoland water park to get a little wet on your trip to Legoland. If you're visiting during the off season for the water park but still need to cool down, there are plenty of places to do so.
We head straight towards Pirate Shores when we need to cool down. From Treasure Falls to Splash Battle to the Swabbie's Deck, there are plenty of places to have fun in the sun and water if it's hot enough. And sometimes on a random weekend on February it can be hot enough.
My son absolutely loved that he could also take aim and get those riding Splash Battle a little more wet from Swabbie's Deck. Great fun for kids and parents alike! Word of warning: bring a change of clothes or an extra $5 cash for the family drying stations.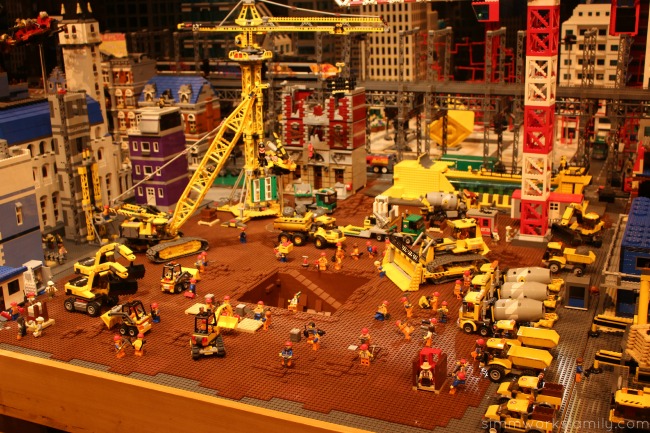 4. Check out The Lego Movie set –
Planning a trip to Legoland California soon? Then you won't want to miss seeing the actual set used during the non-animation parts of The Lego Movie.
The attention to detail, crazy building skills, and just pure awesomeness is a sight to see. Plus my kids loved pointing out their favorite characters. And my daughter was very excited to find Batman (there's only one on set!).
Missed the chance? Don't worry! There are still plenty of other fun Lego characters to check out throughout the park.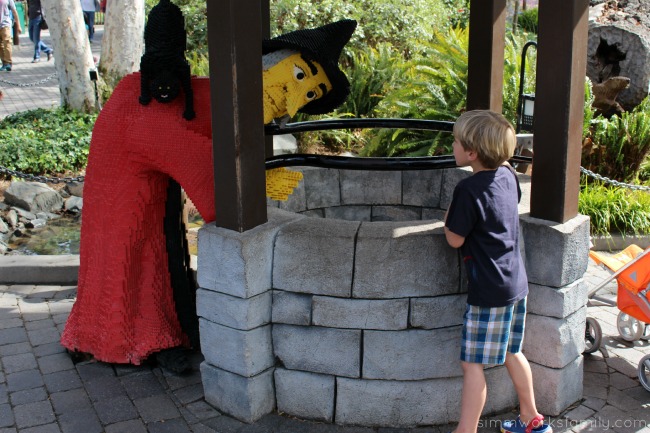 There are so many fun things to explore throughout the park. So if your kids aren't interested in riding anything consider just taking a stroll around and checking things out.
My son loves the Enchanted Walk as we explore Castle Hill and it's never a trip to Legoland without visiting Miniland so he can see some of his favorite buildings created out of Legos (including fun scenes from Star Wars!).
By mid day, though, there's only one thing on my son's mind…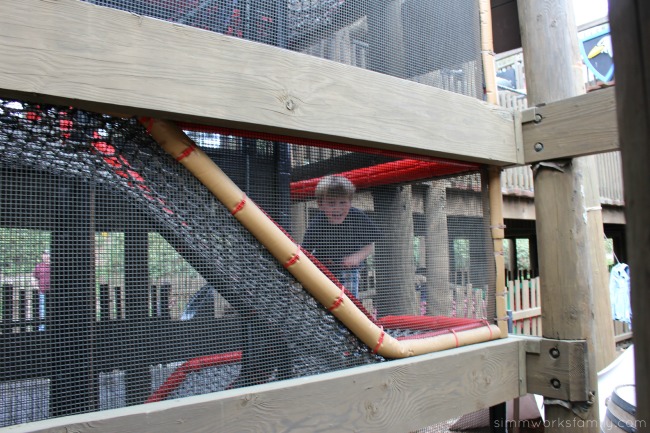 5. Run around like a crazy kid –
Has waiting in line driven your child(ren) crazy? Then you need to head over to Castle Hill and unleash the kids at Hideaways.
Not only will they have fun, but you'll thouroughly exaust them for either a. a great time to sit down and eat lunch or dinner or b. tire them out enough for nap or bedtime. Either way, this place is a win-win for both parents and kids.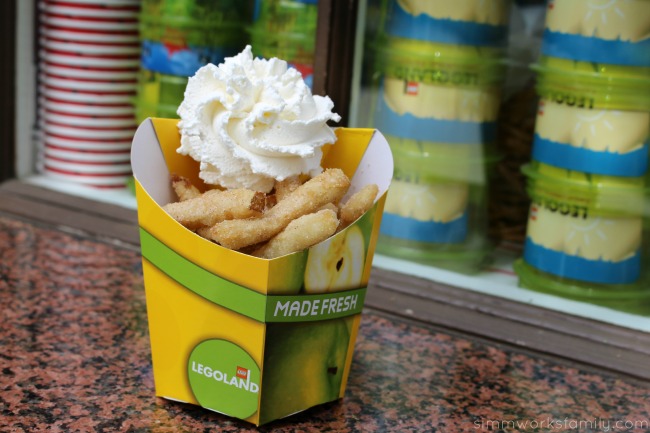 I'm pretty sure my 5 year old could spend 1/2 of his time in Legoland at Hideaways and I really don't mind because the place they serve Apple Fries at is right around the corner.
So I can enjoy delicious goodness with a side of vanilla cream and he gets to play and run and climb until he's satisfied.
I'm thinking our next trip may have to focus on the top 5 places to eat at Legoland… what do you think?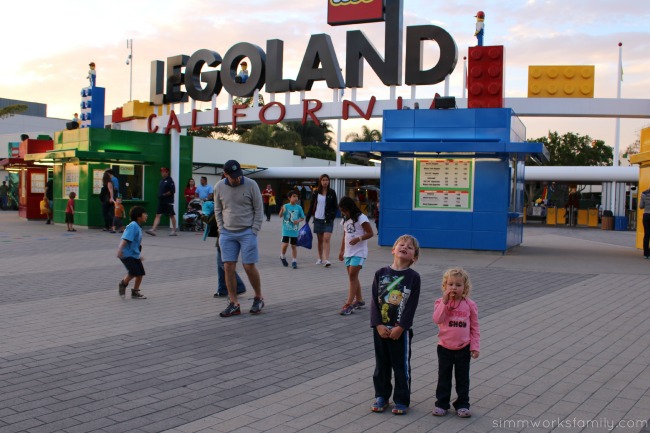 Have you been to Legoland? What's your favorite part?
Planning a trip to Legoland CA soon? Check out our highlights:

For more Legoland CA fun, check out these great posts:
The LEGO Movie 4D at Legoland CA
LEGOLAND California Holiday Snow Days
Legoland Heartlake City
5 Reasons Why Star Wars Lovers Should Visit Legoland California