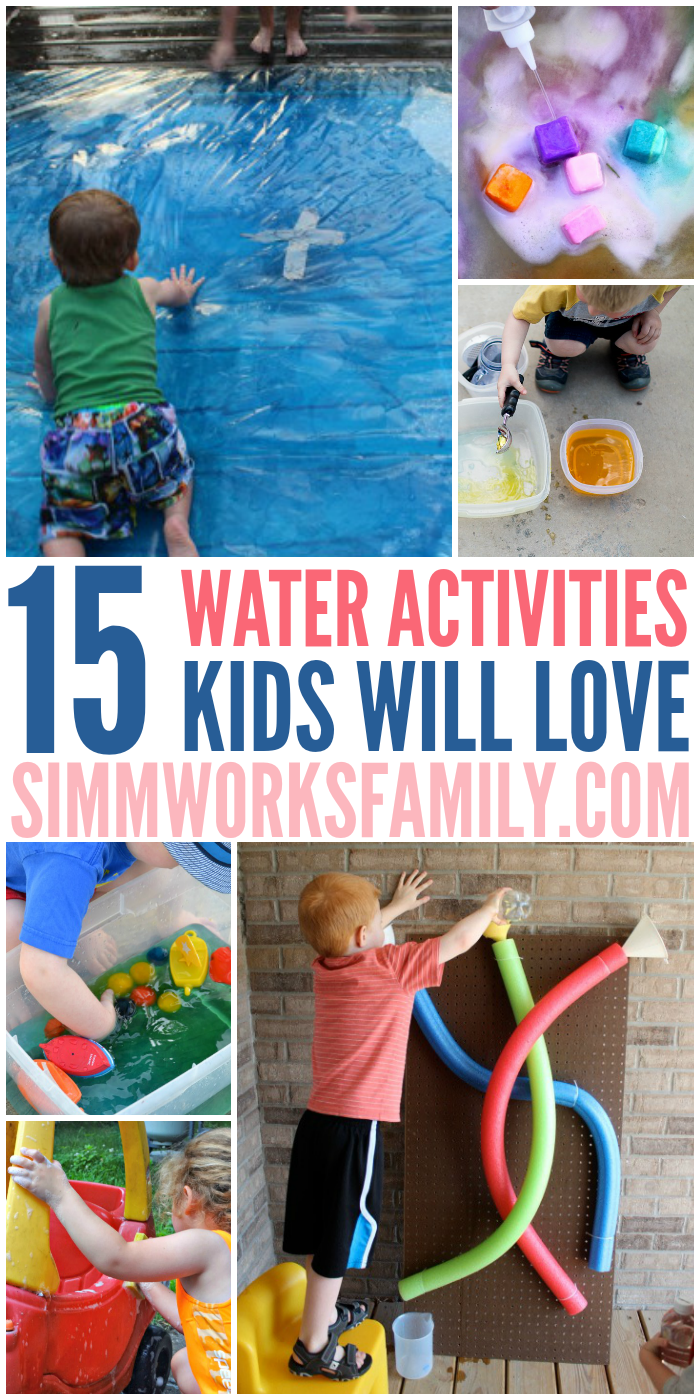 Water. Such a simple thing however when my kids start playing with it they go crazy. Maybe it's like the cardboard box phenomenon. Hand a kid a cardboard box and they'll be entertained for hours. Give a kid a container full of water and the same thing happens.
Below are a few awesome ideas on just what to do with the water and how to make water play even more fun! Just remember that any water play needs to be supervised. Check out these water safety tips for kids for ideas on what to keep an eye out for.
15 Water Activities For Kids
What's your favorite way to get the kids involved in water play?