This post on water safety tips for kids is sponsored by Gymboree.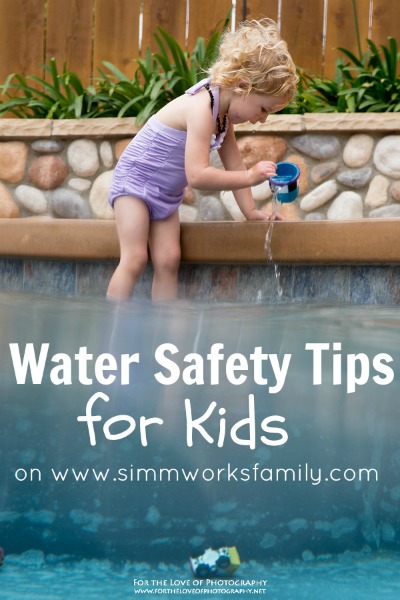 With summer in full force and more warm weather ahead of us the one thing on my mind has been water safety for my kids. My children have started to show a love of the water and after getting their snazzy swim suits at Gymboree they wanted to jump in and explore.
But I needed a little time to be prepared for our water adventures and set some ground rules from the get go. By learning a few water safety tips for kids I've felt a lot easier about being around the water this summer including when my fabulous friend Carrie of The Fearless Mama invited us over for a playdate that included an underwater camera photo shoot of my kids in their cute outfits.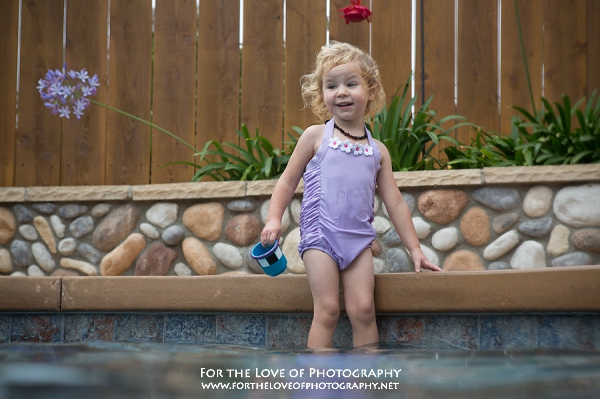 Water Safety Tips For Kids
By setting a few ground rules with your kids before you get to the pool you can make sure everyone is on the same page and has a great time in the water! Here are a few tips I've picked up from the red cross while around the pool this summer.
1. Make sure there's an adult around
No matter what the circumstance is – if you want to get your favorite toy, if you see a friend already in the water, etc – an adult needs to be present and with you when you enter the pool. That means going up to the adult and asking them to go to the pool with you. For children under 5, an adult should be in the pool or on the side of the pool with that child.
2. Safety first with life jackets
Have young children or inexperienced swimmers wear U.S. Coast Guard-approved life jackets around water, but do not rely on life jackets alone.
Our children have puddle jumpers for when they're in the pool swimming around but since my son is learning how to swim on his own through swim lessons I let him crab crawl and practice swimming with me in the pool with him. Even with the life jackets on we try and use a 1:2 ratio of one adult to every two kids swimming.
When out on a boat with your child please make sure that they have a proper boating life vest as well. Most boating fatalities occur from drowning.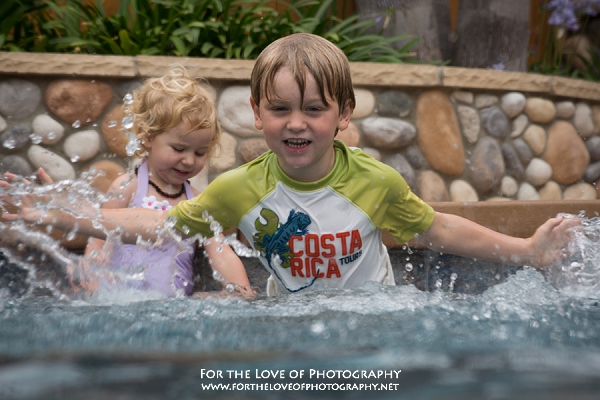 3. Create ground rules
Depending on where you are swimming and what the occasion is make sure that there is a designated area where the kids are allowed to swim. And make sure they know exactly where this is.
Set limits based on each person's ability, do not let anyone play around drains and suction fittings. It's also important not to allow swimmers to hyperventilate before swimming under water or have breath-holding contests.
4. Be aware of natural bodies of water
Even if you do not plan on getting in the water, be aware of the dangers surrounding natural bodies of water including ocean shoreline, rivers and lakes. Cold temperatures, currents and underwater hazards including animals, rocks, etc can make a fall into these bodies of water dangerous.
5. Teach your child to swim
Be proactive and enroll your child(ren) in swimming lessons. Whether they're at the local rec center (like us!) or at a swim school around your neighborhood, there's a place for everyone to learn how to swim.
If you, as an adult, do not feel confident in your swimming abilities feel free to take a lesson or two yourself. You might find that you are more confident in the water and then in turn make your child feel more confident as well.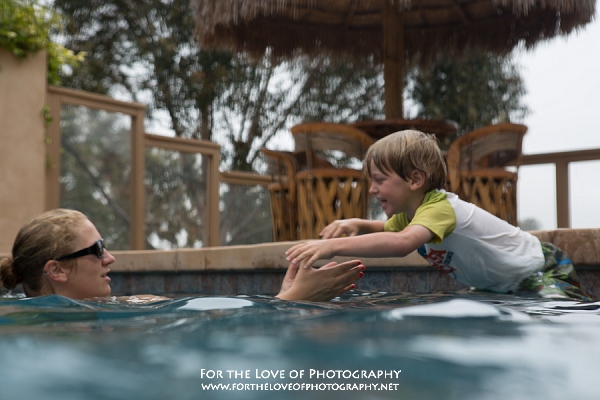 Do your kids love the water? How do you keep them safe?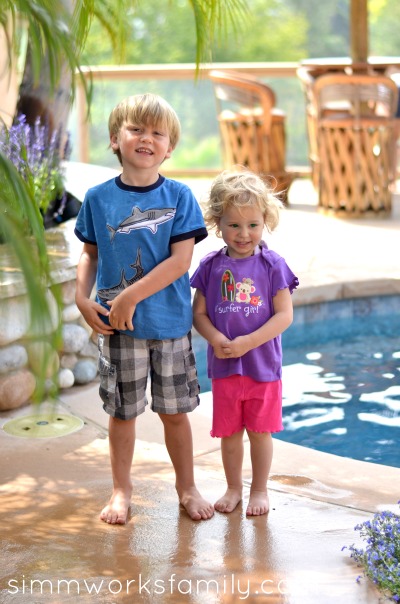 Gymboree has an amazing selection of great quality kids clothing for any occasion.
Whether you're updating your child's wardrobe or finding the perfect outfit for an upcoming celebration, you can find exactly what you need at Gymboree. And the clothes are durable and wash well.
You can find adorable outfits like the ones my children are wearing in the pool on Gymboree's website or in stores nationwide.
You can also find Gymboree on Facebook and follow them on twitter at @Gymboree.
Disclosure: This post is sponsored by Gymboree as part of the Grow with Me & Gymboree Ambassador program. I was compensated for this post, however all experiences and opinions are 100% my own.