I received a Kohl's gift card to purchase a pair of Reebok Skyscape shoes in order to facilitate this review and all opinions are my own.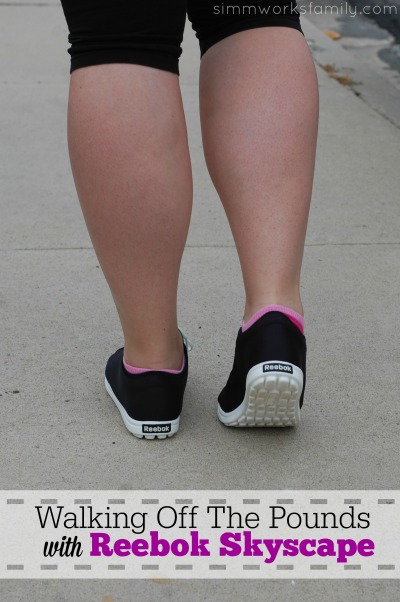 As a mom I walk. A lot! Every day I take my kids to and from school. And every day they ask to take the car. Since school is less than 1/2 a mile away we walk it even through their protests.
I actually look forward to taking my kids to school because we can walk there. I get time in the morning to connect with them and talk about their day (or whatever they want to talk about) before dropping them off. Then I get to relax and walk the neighborhood afterward before heading home to start working – or going out to run errands.
Whether I'm dropping off the kids at preschool, to running errands, to doing house and yard work. I'm on my feet all the time and need a great pair of shoes to get me through my days.