This is a sponsored post about solar solutions from Complete Solar Solution.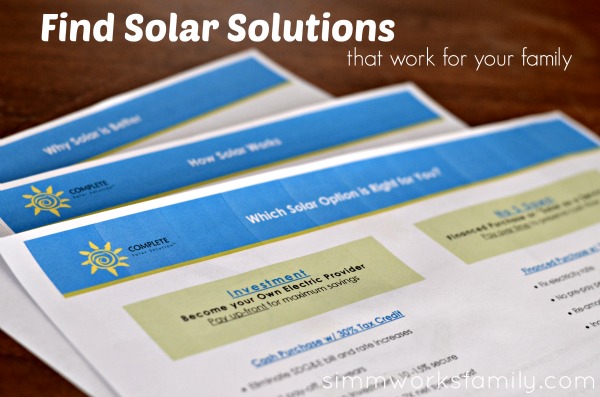 Making our home more energy efficient has been on my radar for quite a while. Just recently we made a few changes on our own to make our home more energy efficient but we're also looking to do more. Including finding solar solutions.
So when Complete Solar came to our home and talked with us about what our options were to adding solar panels to our roof we were quite interested to hear what they had to say.
What we learned is that it's actually a painless process with many different ways to go around doing it. And there's an option for everyone. [Read more…]