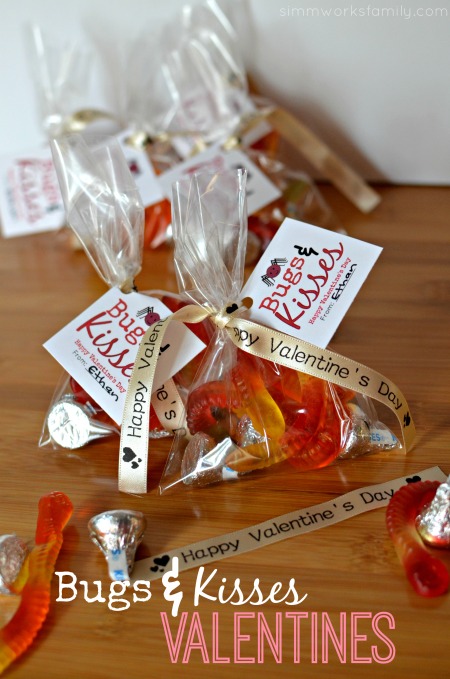 My son is obsessed with bugs. So much so that he tells everyone that he's going to be an entomologist when he grows up. And he's serious. I totally believe it.
When we were deciding what to make or Valentine's Day to pass out to his classmates he said he wanted to include gummy worms. They're one of his favorite treats and pair perfectly with Hershey's Kisses for our bugs and kisses valentines.
As soon as we had our idea it was so simple to put our valentines together.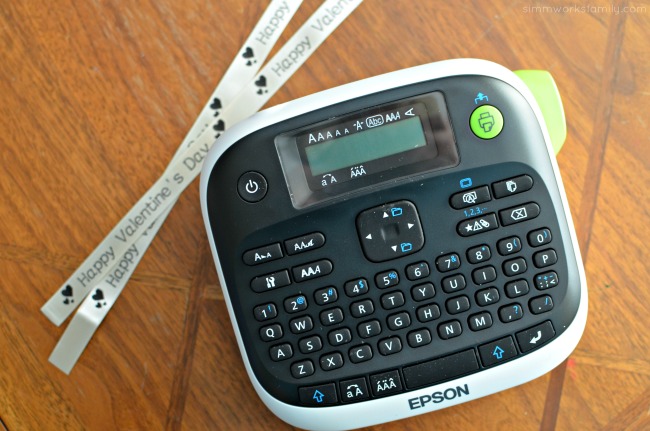 Once I designed a simple printable using PicMonkey, I assembled the bags and printed out some labels on my new Epson LabelWorks Ribbon Kit that was sent to me for review. I have to say I'm rather impressed with this little machine!
Not only is it easy to use but it's fun too. I've been able to make customized ribbon for gifts, crafts, and our valentine treat bags.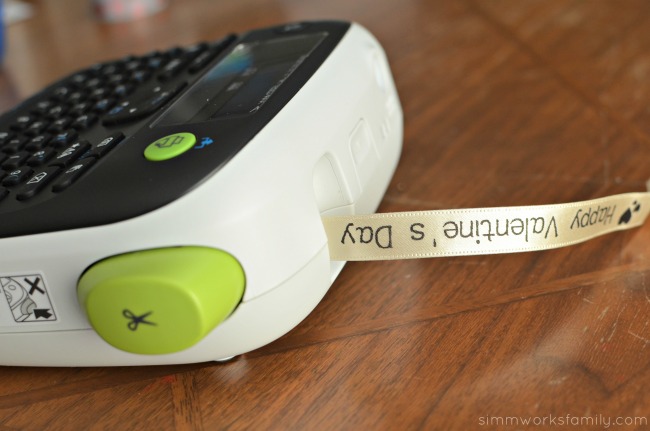 Bugs and Kisses Valentines
What you need: 
hole punch
ribbon
small plastic bags
Hershey's Kisses
Black Forest Gummy Worms
What you do: 
Print out the bugs and kisses printable and cut into squares (or circles if you have a circle punch). Using the hole punch, punch out a hole in the top left corner of the valentine.
Run the ribbon through the hole in the valentine and set aside.
Fill bags with a few kisses and a few gummy worms. I found that 3-4 of each is plenty for each bag. Using ribbon, tie the tops of the bags with printable in front.
Pass out to friends and enjoy the fun!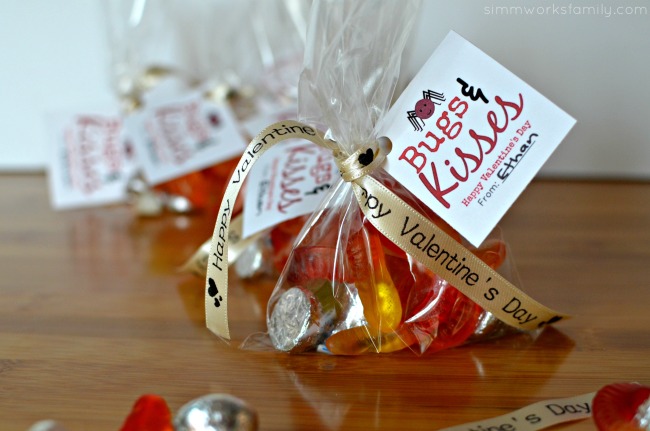 Are your children passing out Valentines this year?