Have a Minecraft fan at home? Print off these Minecraft Valentine's Day Miner Printables for your kid to personalize and pass out in class!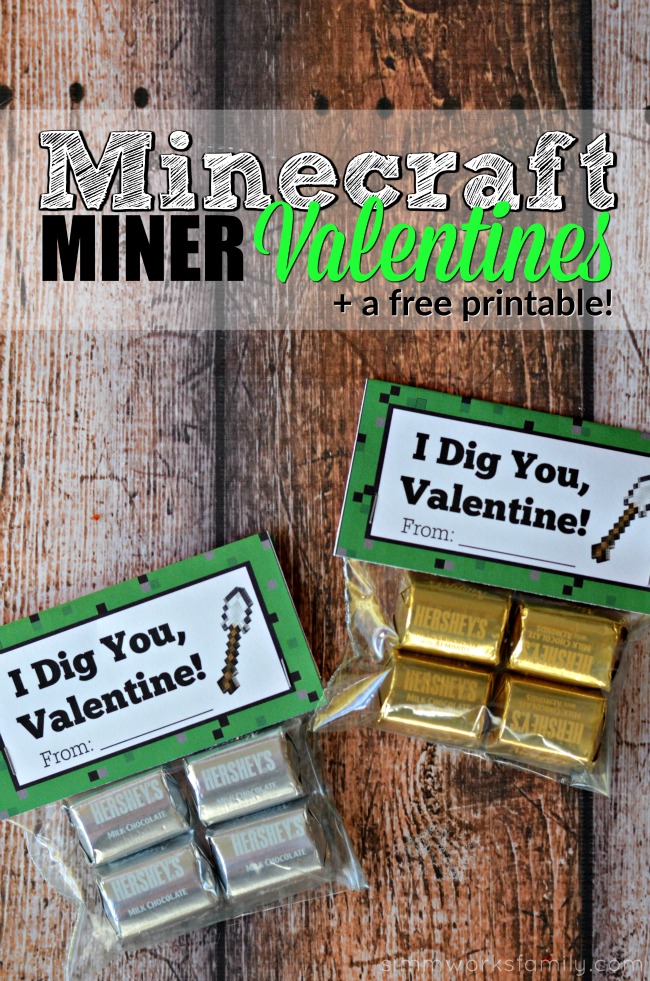 You know how I've mentioned a few times before how obsessed my son is with Minecraft? Well in an effort to continue the tradition and make handmade valentines for the kids, I wracked my brain to try and think of ideas to make Minecraft valentines. I couldn't figure out what to use as the treat, edible or non-edible.
And then as my son was building another world and digging through the ground, it hit me. A Minecraft miner valentine! And I could use Hershey's nuggets as the treat. I thought the gold would be perfect. And then my son reminded me that you can also mine for silver. So I grabbed some milk chocolate Hershey's nuggets to go along with the chocolate with almond for the kids who don't eat nuts. Luckily there are no allergies in his classroom.
This post contains affiliate links
These valentines were super easy to make. I used the same process I have in the past and made them in PicMonkey. And while it took a little more work adding each additional square to make the background look pixelated, it was totally worth it! I love how much fun these valentines are to make every year. I sure hope my kids continue to want me to make their valentines (or take over completely themselves!).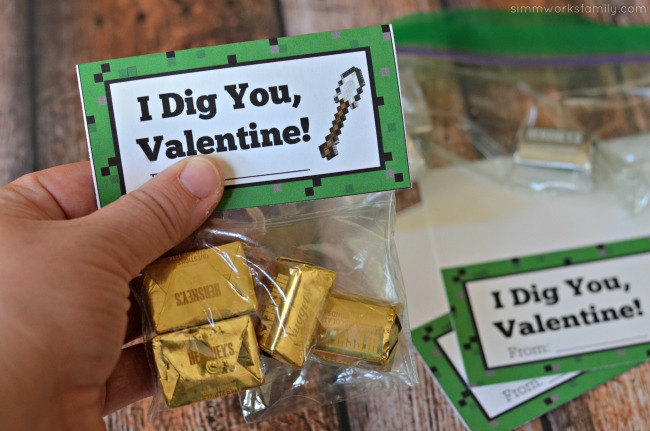 Minecraft Valentine's Day Miner Valentine
What you'll need: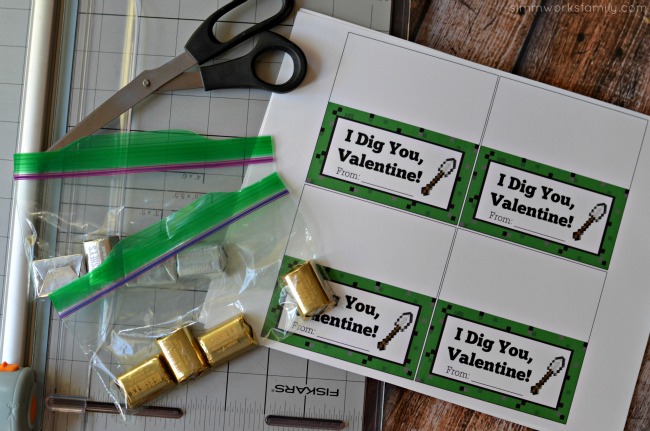 What you do:
1. Print Minecraft Valentine's Day miner printable and cut them out.
2. Place a few Hershey's nuggets in a bag.
3. Fold the valentine in half and measure where on the bag the valentine goes to.
4. Fold over the bag onto itself so there is no overlap when you place the valentine on top of the bag.
5. Using the stapler, secure the valentine onto the bag.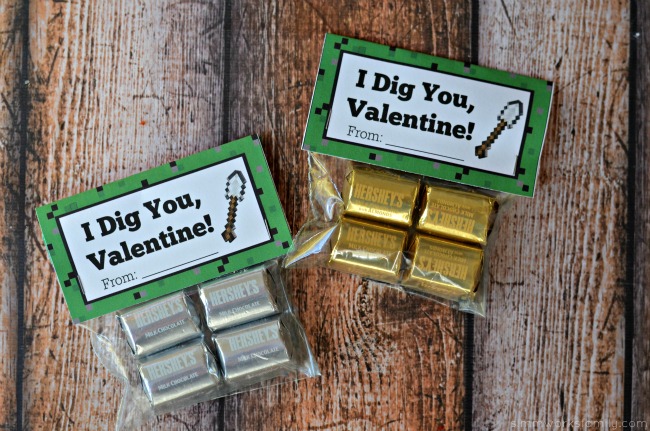 What is your little gamer giving out for Valentine's Day this year?
Looking to customize your own Valentines? Check out this post below: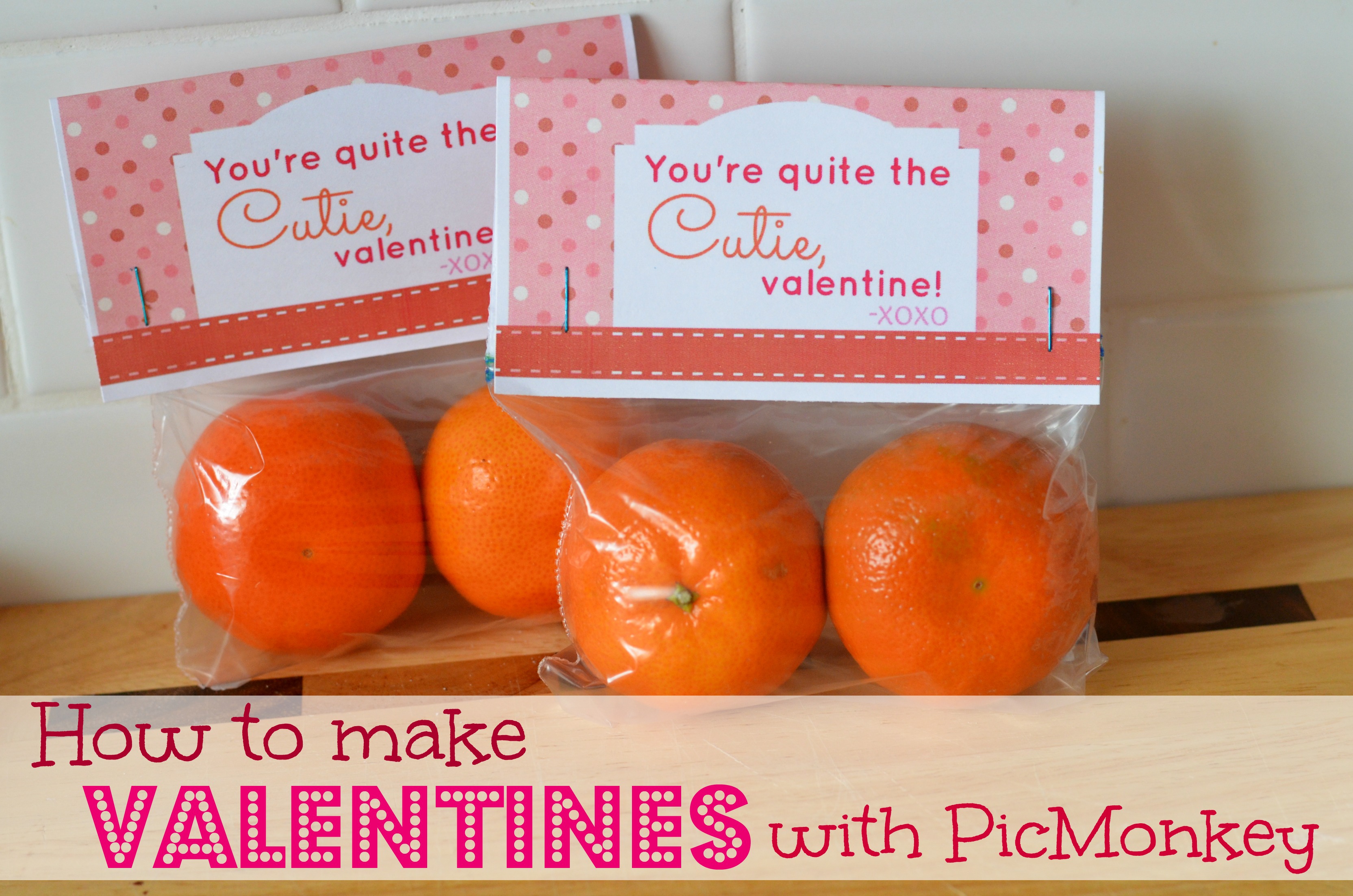 How to Make Valentines In PicMonkey
Looking for more Valentine's Day ideas? Read on!
Pin this article for later! 
Click the Pin button on the image below to save for later.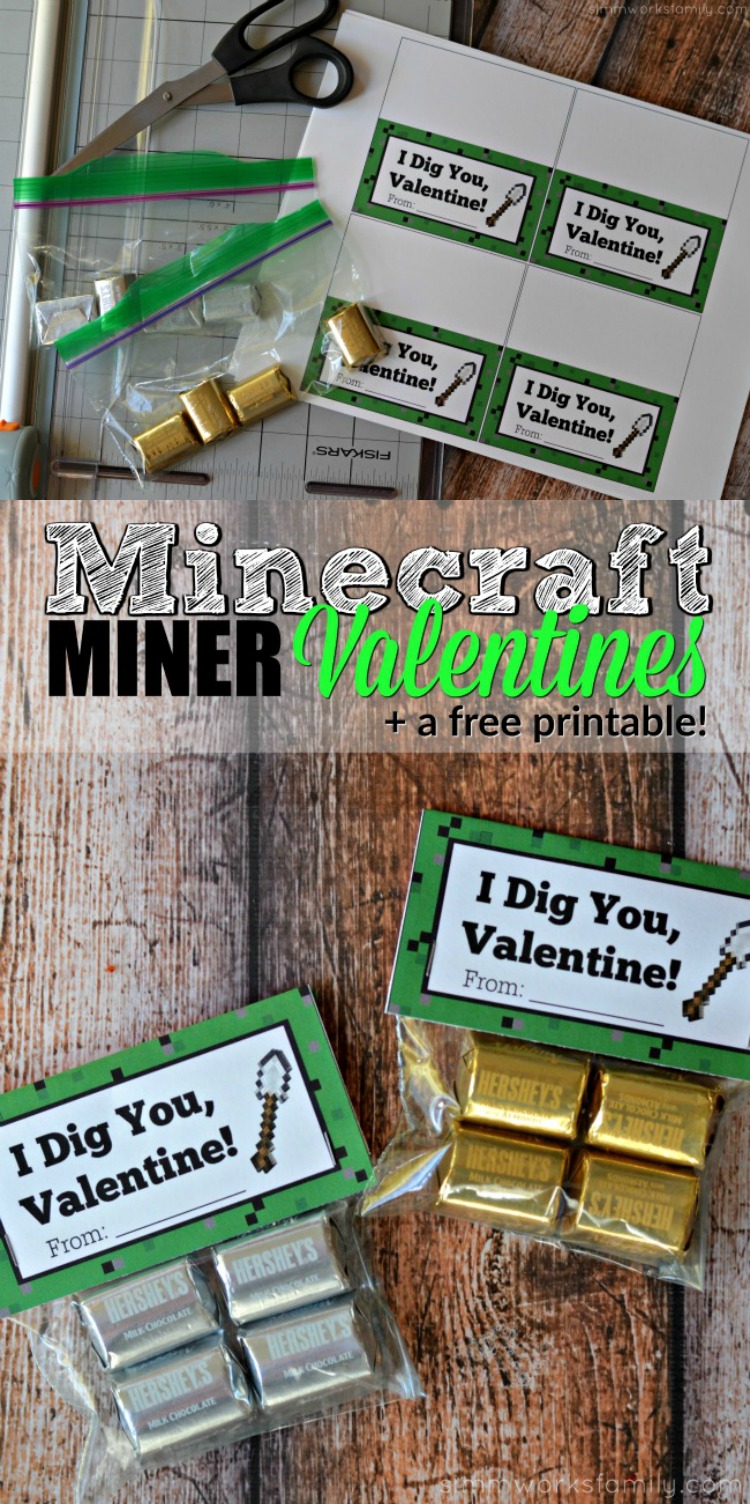 This post was originally published on Jan 21, 2018