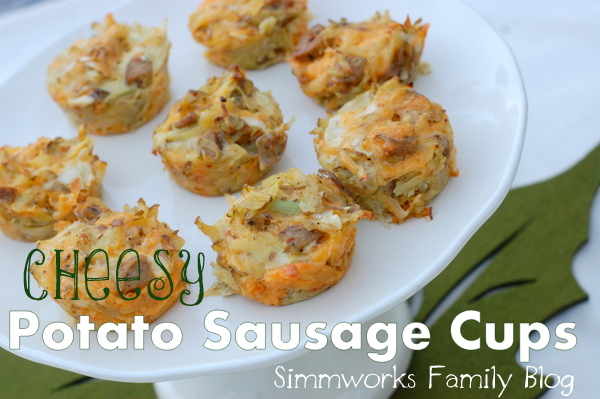 I've tried to brainstorm what I'll be bringing with me to Thanksgiving dinner for about a week now. And I have a few ideas for what I want to make. But I'm not 100% sure.
So I've put a few of the recipes to the test before the big day and will be blogging about the ones that turn out tasty!
These cheesy potato sausage cups are jam packed with flavor in every bite. And I love how easy they were to throw together.
Like my kitchen sink egg cups, these potato sausage cups are made up of things I found in my fridge and freezer. And they only took about 30 minutes to make.
The best part is they taste amazingly good the second time around. So I could make them the morning of, bring them over to my brother-in-law's house and simply re-heat them before dinner! They'd make the perfect side or appetizer dish.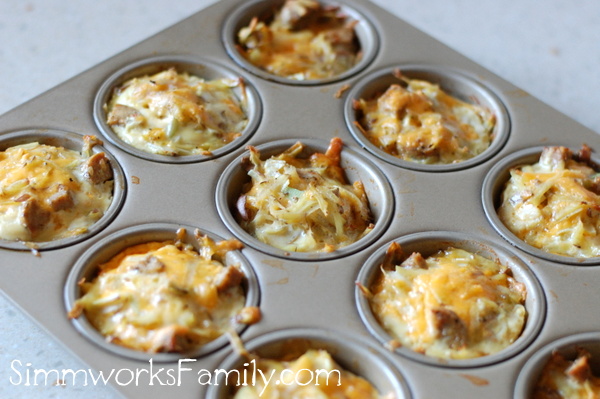 Cheesy Potato Sausage Cups
Ingredients:
3 potatoes, shredded
1 cup cheddar cheese, shredded
1 cup leeks, chopped
2 links chicken sausage, diced
3 eggs
1/4 teaspoon garlic powder
salt & pepper to taste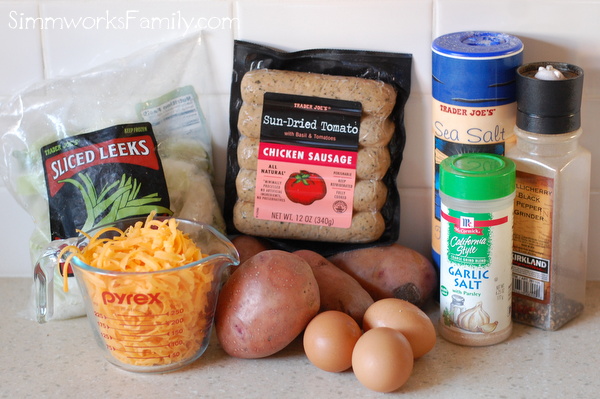 1. Preheat the oven to 350 degrees. Shred the potatoes and the cheese, place in a bowl.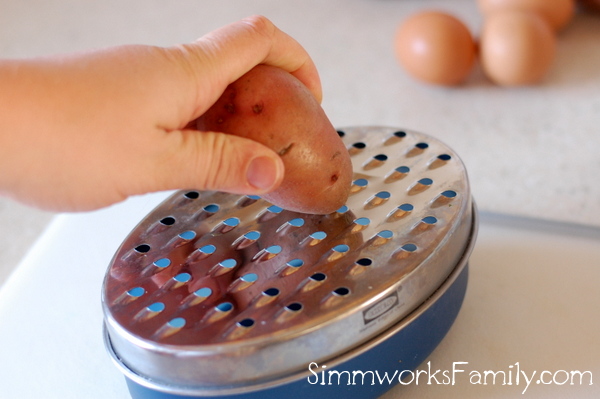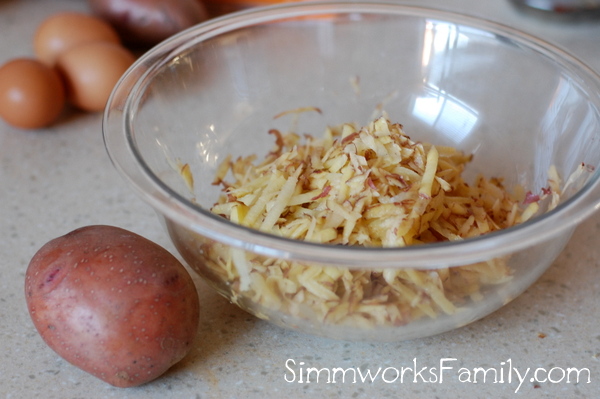 2. Dice the leeks up and put in bowl with potatoes and cheese.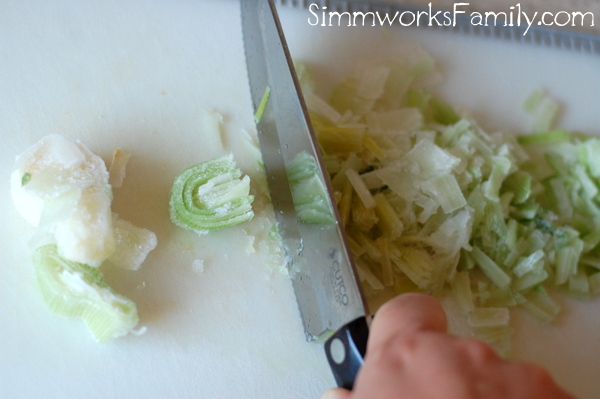 3. Dice sausage up into small pieces.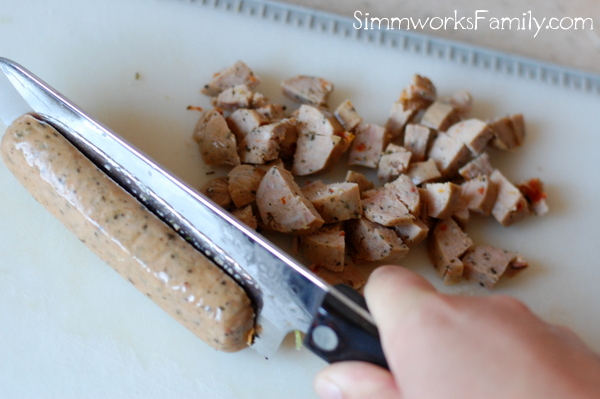 4. Add the rest of the ingredients to the bowl and stir until combined.
5. Spoon a good amount of the mixture into a prepared muffin tin pan.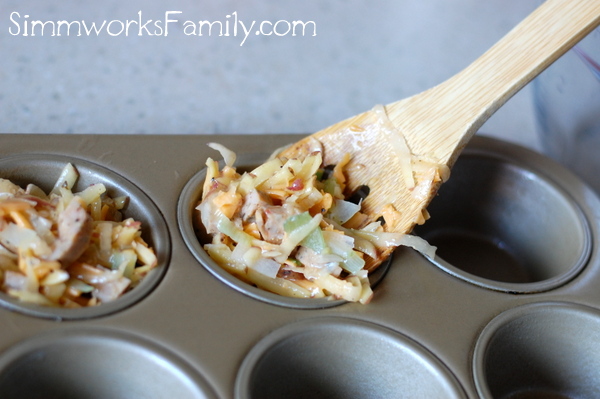 6. Drizzle each cup with olive oil.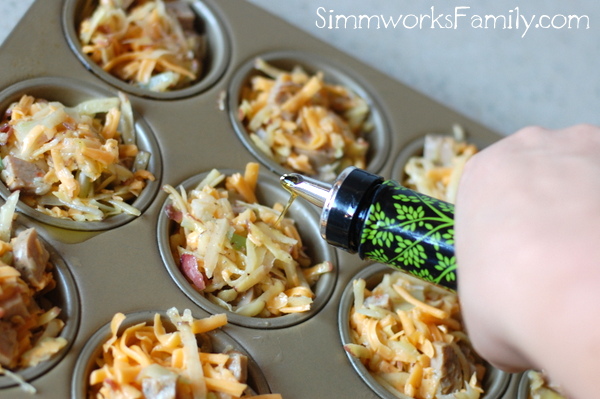 7. Put the muffin tin in the oven and bake for 20-25 minutes or until top is golden brown and cheese is bubbling.
8. Once the cups are cooked, take them out and let cool in the pan for 5 minutes. Serve immediately or refrigerate to reheat later.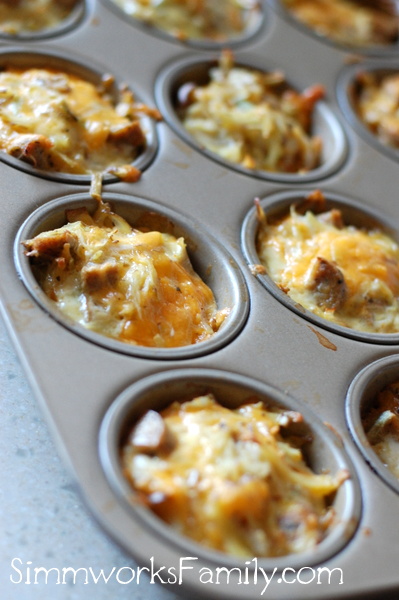 Makes 12 servings (or 6 if served as a side)
How tasty do these look? They were definitely a runner up for the sides I want to bring but didn't quite make the cut. I'll have more recipes to share, including those that did make the cut, as we make our way to Thanksgiving!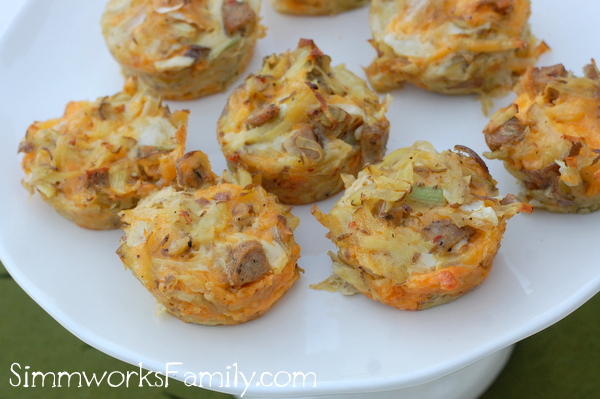 What are your favorite Thanksgiving side dishes?