This is a sponsored post written by me on behalf of Groupon Gift Shop. All opinions are 100% mine.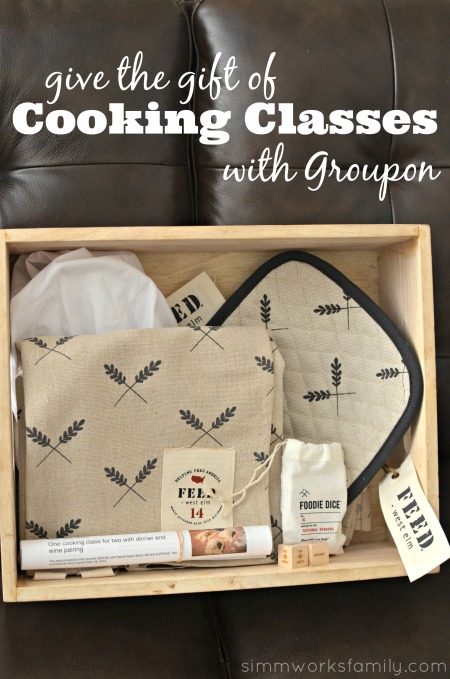 One thing I absolutely love to do is take cooking classes. Not only do I always learn something new, I also am able to enjoy the fruits of my labor with a friend or my husband.
When brainstorming gift ideas for family members I thought that the gift of cooking classes would be a great gift when paired with a few other fun items. Instead of simply gifting a paper Groupon, I put together a themed basket to go along with my Groupon for cooking classes.
This is the perfect way to personalize a gift and taylor it to the recipients likes and wants. Grab a few ideas off of their wish list and build something you know they'll absolutely love.  [Read more…]