Find out how easy it is to make a dinosaur party hat with this template and some paper.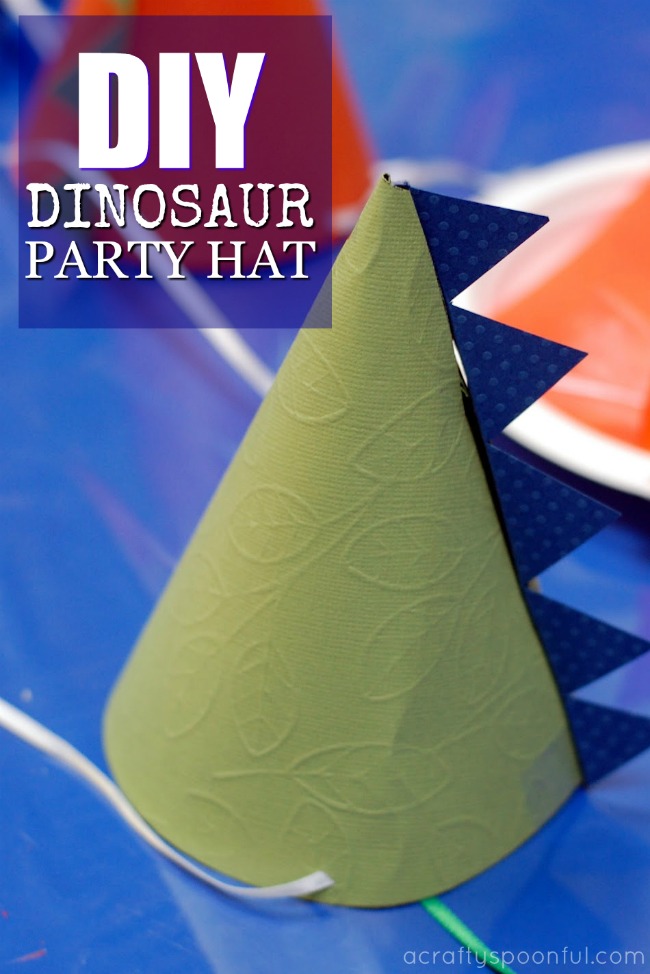 When planning my son's Dinosaur Train birthday party I stumbled upon an Etsy store with printables for everything Dinosaur (you can check them out in detail on her blog). One of the things included in the kit was a dinosaur party hat.
Since I wanted to make my party unique I opted out of purchasing the kit but I did find a way to make those adorable party hats! I used a template I found from Oh Happy Day for the base of the hat, picked up some cute cardstock from Michaels and got cutting and piecing together.
Here's what I came up with!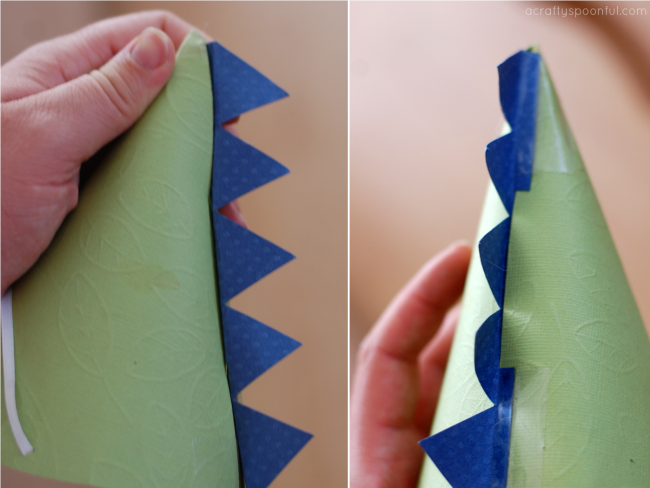 This post contains affiliate links.
Dinosaur Party Hats
What you'll need:
What you do:
1. Print template onto cardstock (save 1-2 colors for the spikes).
2. Cut out the template by following the solid black lines.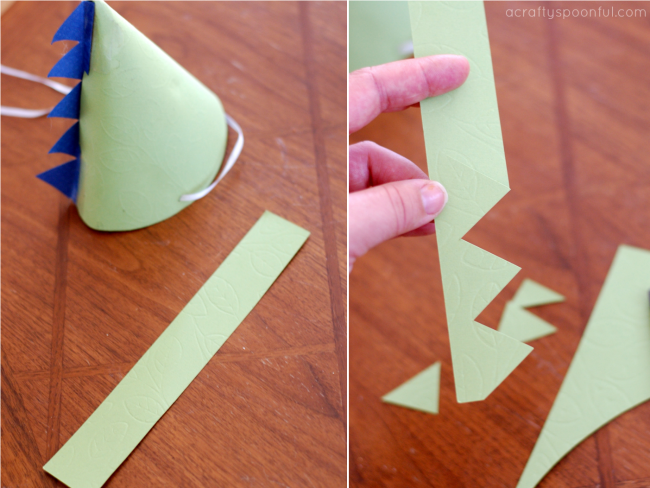 3. Cut out the slit on the template.
4. Roll hat together and place tab into the slit. You may have to bend the top tab a bit to get it to fit. Once the tab is in, lift the top tab again so it doesn't slide out.
5. Cut out spikes leaving a 1/4″ space at the bottom of each spike row.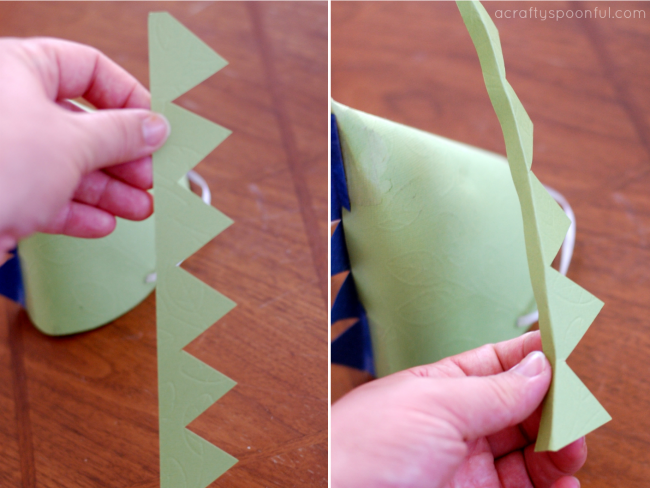 6. Bend spike row on the bottom at the 1/4″ mark and cut the middle of the spikes to slide into the slot.
7. Tape spikes down from the outside and inside of the hat.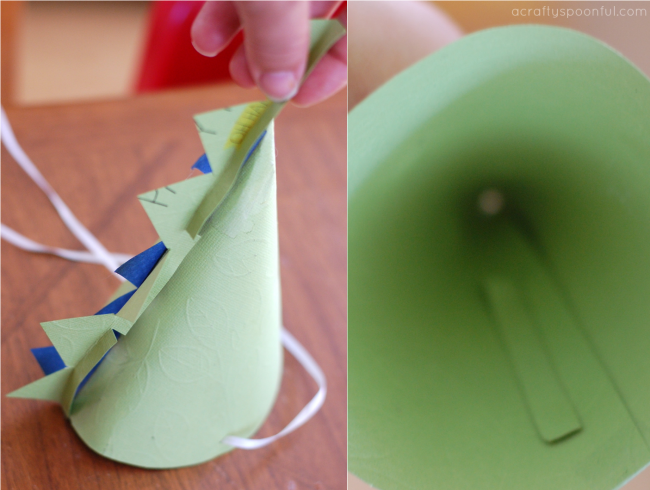 8. Using the X-Acto knife, make a small X on either side of the hat.
9. Place the ribbon or string in each hole and knot on the inside.
10. Decorate the hat more from here or leave as is for the perfect Dinosaur Party hat.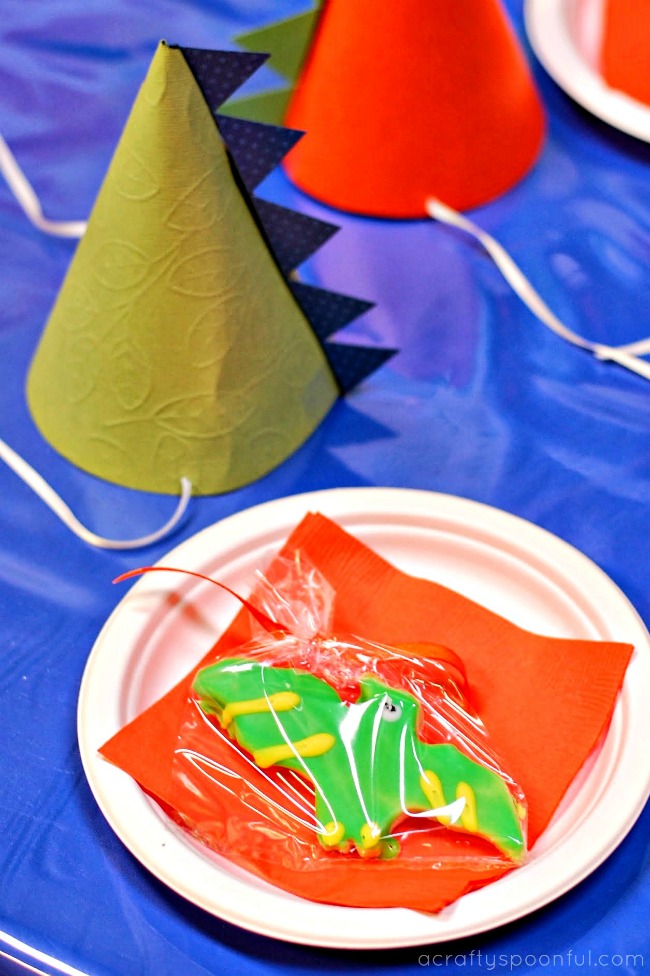 Do you have more ideas to make a party hat perfect?
Love this idea? Here's some more dino party inspiration:
Pin this article for later!
Click the Pin button on the image below to save for later.