Looking for birthday ideas for children? We've rounded up 21 of the best birthday ideas all in one place! And #13 is our favorite, hands down.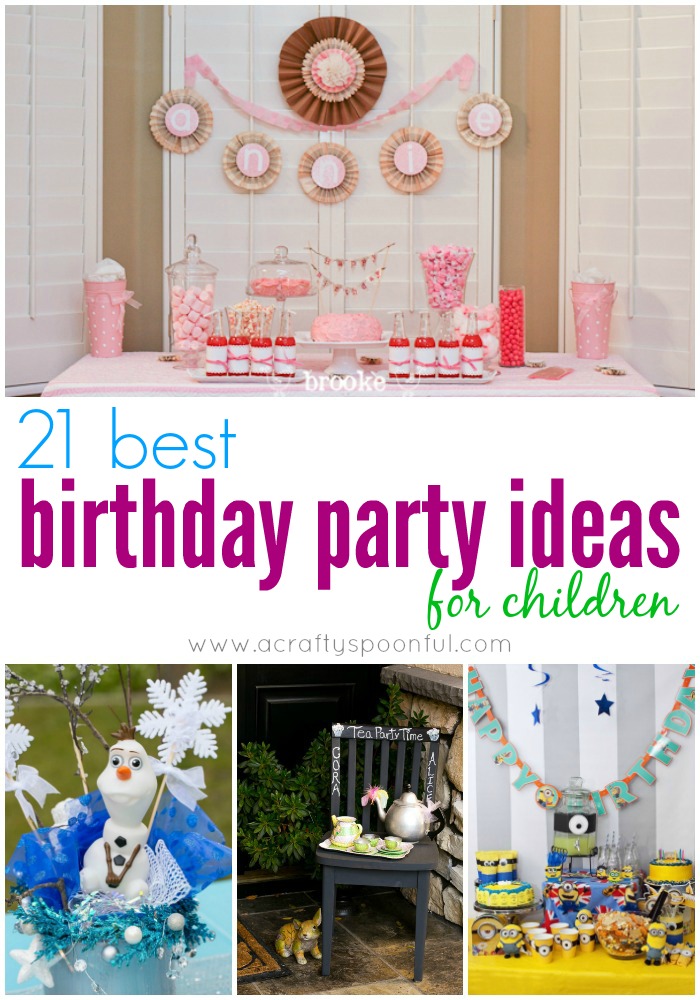 If you are looking for some amazing Birthday Party Ideas for Children, I have good news. I've gathered up some of the top party ideas for children of every age, gender or interest. With tops tips, tricks, recipes and decor ideas, you won't have to strain your brain to come up with some wonderful party plans of your own! Jump right in and find the idea that's right for you!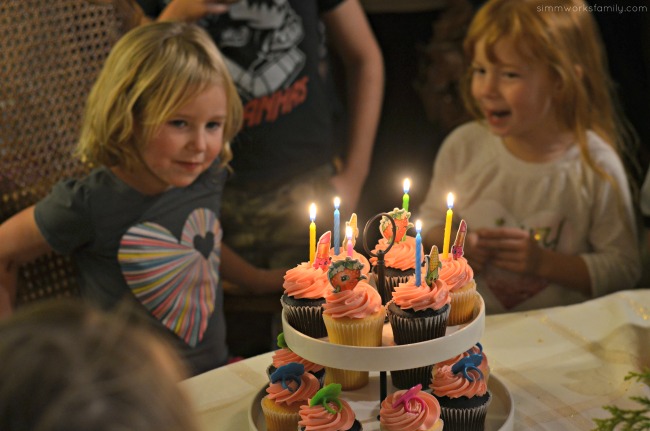 1. Disney Brave Birthday Party Ideas – All Things Thrifty
This fun birthday party post includes templates and printables to help you plan your very own Disney Brave-themed birthday party. Perfect for little girls OR boys!
2. Planning a Chuck E Cheese Party – Living Mi Vida Loca
Everything you need to know about food, decor and party favors to help you create the best experience at your kids' favorite pizza place!
3. Ultimate Sports Party – The Joys of Boys
If your kids are the athletic types, it makes sense to give them a super fun sports-themed party. Here you'll find recipe ideas, sporty games to play and awesome sporty decor, too!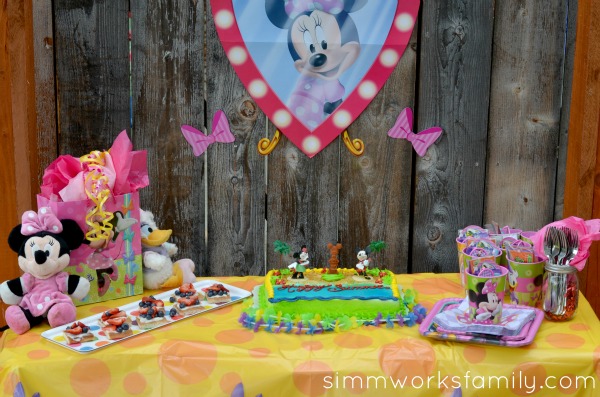 4. Minnie Mouse Summer Party – Simmworks Family Blog
Too often, Mickey Mouse gets all the attention. But if your little one is Minnie Crazy, then you need to feast your eyes on this Minnie Mouse-themed party that features creative decor, food and treats that the whole family and all your friends will love.
5. Butterfly Garden Birthday Party – Lydi Out Loud
For your favorite little girl or boy who loves nature and the outdoors, here is a fun and beautiful party idea.
6. Pirate Birthday Party – Baking with Blondie
Ahoy mateys! It's a pirate party, and this one has it all. Seafood and other pirate-themed foods, easy decorations and even costumes. Your kids will love it!
7. Pirate Halloween Birthday Party – It's A Mother Thing
Another fun take on a pirate theme, this one has a Halloween twist! Perfect for your little one's birthday, OR as a themed Halloween party!
8. Root Beer Float Party – Simmworks Family Blog
While a traditional barbecue may not appeal to some kids, renaming it into a Root Beer Float Party will surely get them excited! And happy bonus for the grownups – you can totally still have the barbecue! This one features healthier options, as well as the star of the show – Root Beer Floats!
9. The Very Hungry Caterpillar Birthday Party – Baking with Blondie
I don't know a single child that doesn't love The Very Hungry Caterpillar, and the theme lends itself so well to a young one's party. It's an especially good one for those with allergies or health concerns, as it is the perfect party to load up on fruit!
10. Frozen Birthday Party – Dinner at the Zoo
I can't say enough about the thought that went into this Frozen-themed party. Any child would be delighted to host or attend such a fabulous party, and this will give you a load of ideas on how to throw your own for your little Elsa or Olaf.
11. Angry Birds Birthday Party Part 1 and Part 2 – The Joys of Boys
This two part party post features amazing food and games to help you throw an incredible Angry Birds-themed party that your little ones will be talking about for ages!
12. Fabulous and Fancy Party – The Crafty Chicks
Have you got the girliest girl who loves to feel fancy? Then check out this adorable party plan that just screams fabulous!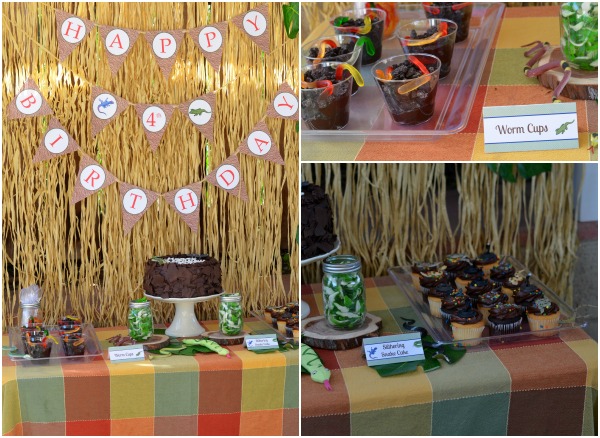 13. Reptile Birthday Party – Simmworks Family Blog
Does your child love all things creepy and crawly? They will love this reptile theme! Featuring creative naming of traditional food and drink (Swamp Water? Gecko Grapes??) and ideas of entertainment and decor, this one is perfect for your slithery snake lovers!
14. Under the Sea Birthday Party – Dinner at the Zoo
This super adorable party plan will make your little one feel like The Little Mermaid on their special day.
15. Ghostbusters Birthday Party – Living Mi Vida Loca
This party is perfect for your own little Ghostbuster. With themed games, including a huge pinata, and some fun printable coloring pages, tshirt transfers and Slimer tattoo station, this is one party that will have you saying, "I ain't afraid of no ghosts!"
16. Princess Birthday Party – The Girl Creative
This is one awesome Princess party plan with some free printables to help you make it easy to throw your own!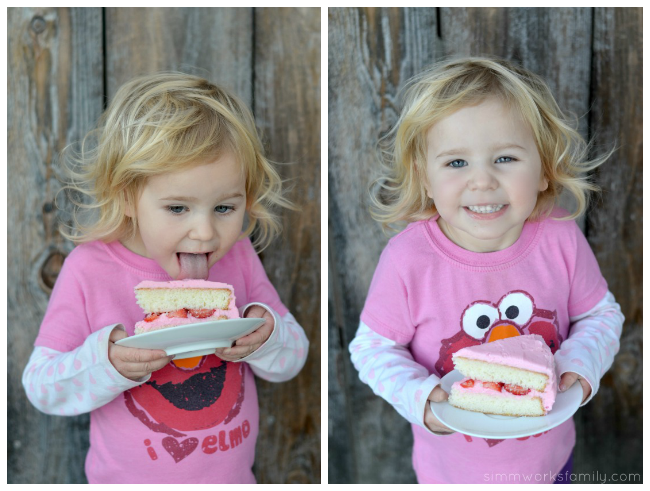 17. Farm-Themed Birthday Party – The Joy of Boys
If your kids love animals and the outdoors, you must consider the fun that comes with planning a farm-themed birthday party!
18. The Ultimate Minion Movie Birthday Party – Third Stop on the Right
If your kids are as Minions-obsessed as most, they're going to LOVE this party idea. Find out how to make an amazing layered minion cake and other fun projects for your party.
19. Easy Cars Party – The Joys of Boys
If you want simple and classic, you can't go wrong with this fun Cars-themed party. It doesn't get any easier than chocolate donuts posing as car tires!
20. Star Wars Party – Pretty Providence
I have two words for you: Wookie Cookies. Your kids will love the amazing food ideas from this Star Wars themed party!
21. Princess Tea Party – Dinner at the Zoo
Cuteness cannot be contained when you throw your little one this delightful Princess Tea Party. Edible DIY necklaces, magic wands and fabulous flowers and food are going to wow the adults as much as the children!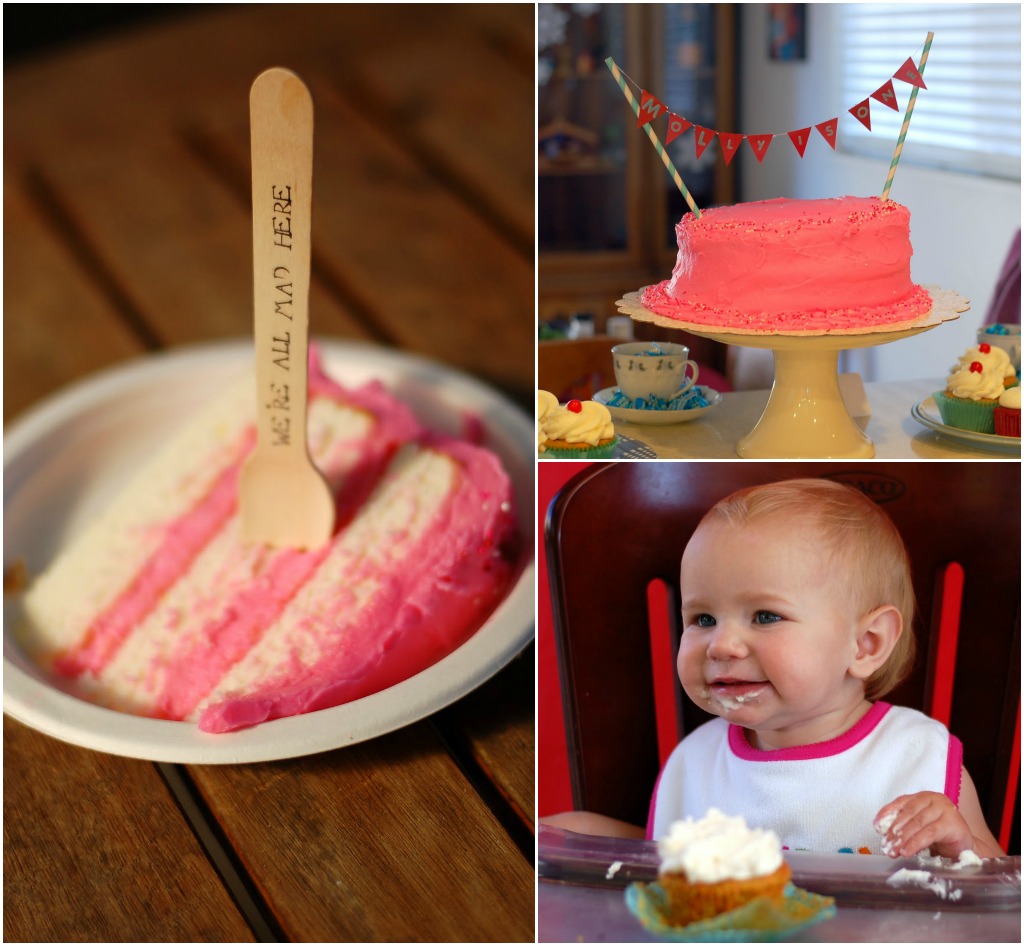 With all of these birthday party ideas for children, you are sure to be able to come up with your own take to make your next party amazing.
What is your favorite birthday party theme for kids?