This DIY chalkboard herb planter turns regular clay pots into beautiful and fun places to grow your herbs! Use smaller pots for an indoor garden and larger for outside! Don't forget to get the kids involved!
I love to garden. I love being outdoors, enjoying the weather, and getting my hands dirty. I also love the sense of accomplishment I feel when I see the results of my hard work.
But sometimes gardening and landscaping doesn't have to be difficult or hard. With this fun DIY Chalkboard Herb Planter I'm able to plant the herbs I love in cute decorative pots and don't really have to worry much about them.
Plus, you can make this project with simple materials that you might already have in your home!

DIY Chalkboard Herb Planter
What You'll Need:
Terra Cotta Pots
Inexpensive Paint (acrylic would work too)
Chalkboard Paint
Foam Brushes
Miracle Gro Moisture Control Potting MIx
Herb Plants or Seeds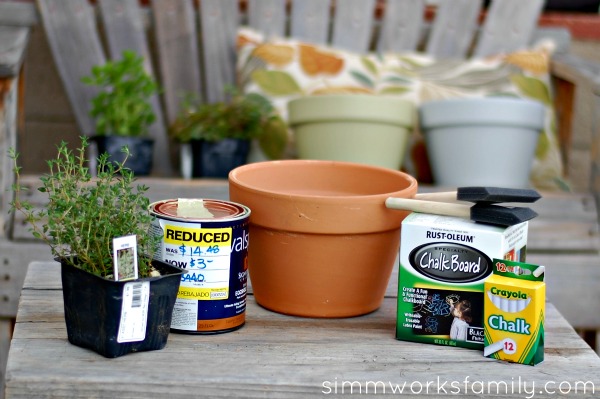 What You Do:
1. Paint (or have your kids paint) the terra cotta pots. Let dry completely.
2. Using the chalkboard paint, create a rectangle on the outside of the pot so you can label what herb you are planting. Let dry completely. Once dry, label the pot with the herb you are planting.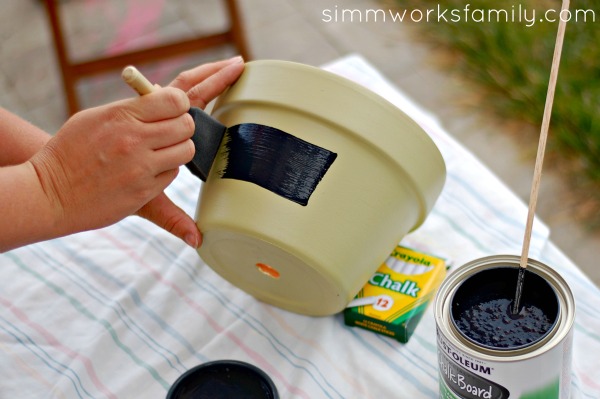 3. Fill pot with soil about 1/2 way. Remove herb plant from it's original container and nestle in the soil. Top with more potting mix. Water and enjoy!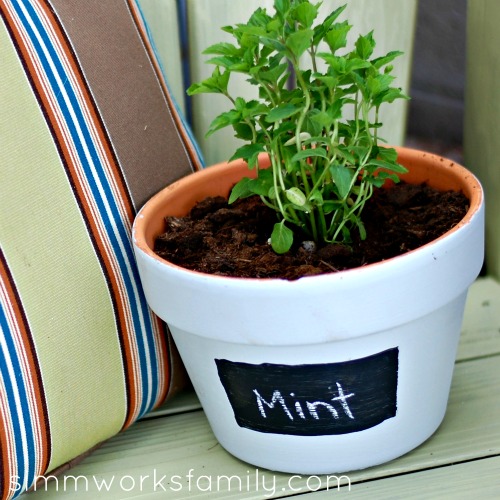 Now that I have a cute new herb garden I can show it off on my front porch or on my patio and can change the signs as my herb garden changes and grows!
Do you grow herbs? What are your favorite herbs to plant?
Love what you read? Here are some more gardening tips:
Pin this article for later!
Click the Pin button on the image below to save for later.