Learn how to grow carrots with kids and see how easy gardening with kids is! All it takes is some patience, sun, water, and love.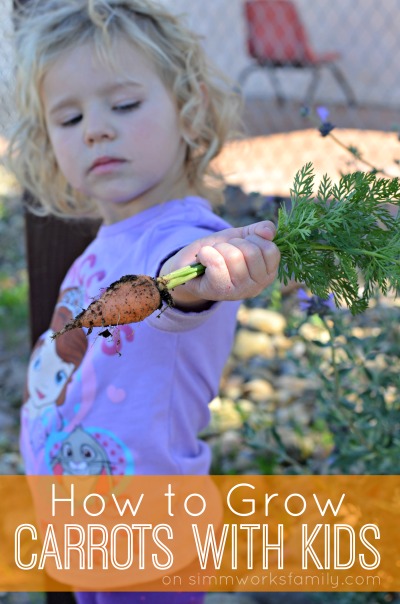 One of my kids favorite veggies is carrots. So figuring out how to grow carrots with kids was one of my top priorities when we started gardening.
Lucky for me, growing carrots is one of the easiest things to do. Not too many pests to worry about – unless you have four-legged critters like bunnies, squirrels, and deer – and take anywhere from 60-75 days to grow.
Plus, the kids LOVE watching the tops grow taller and I like how green and pretty it makes the garden bed look.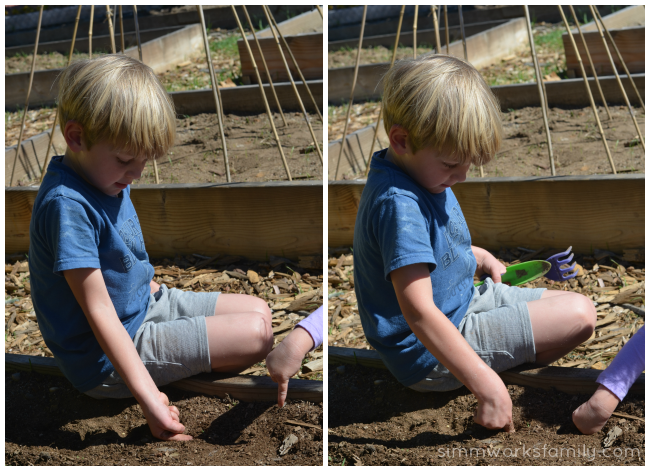 Planting the Seeds
When planting carrots you want to make sure you're giving your carrots enough room to grow. Plant them too close together and they won't grow as large as they could.
But my kids really could care less about that… they like the two-bite size.
What I have my kids do is figure out where they want to plant their carrots in our raised bed. Then they poke a hole at the start of a row, measure one finger length down, poke another hole and repeat.
Then I have them add 2-3 seeds into each hole and water.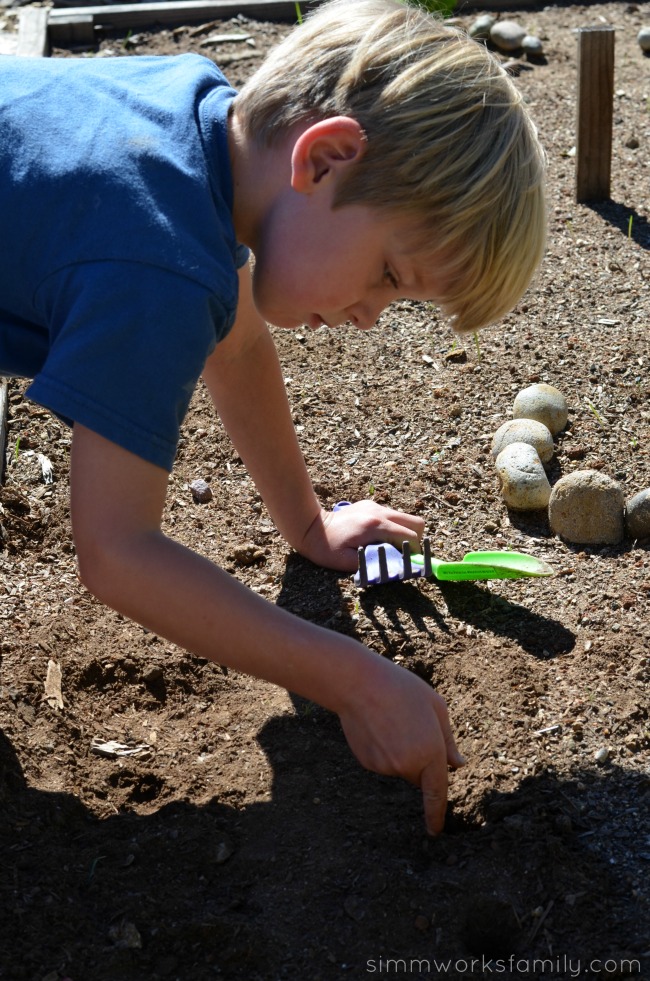 "So, carrots go in my bed. And snow peas go in my bed now too! "- Molly, 3
Watering And Growing
Each carrot variety takes a different amount of time to grow. You can check out this article to figure out how long it takes for the carrots you picked out will take to grow.
But like all seedlings, make sure you water regularly for the first few weeks so that the soil is moist. We like to water once, then tend to another part of the garden, then come back and water again so that we make sure the water is soaked into the ground.
Since carrots are a root vegetable, it's recommended that you start them from seed in the raised bed and not in a container.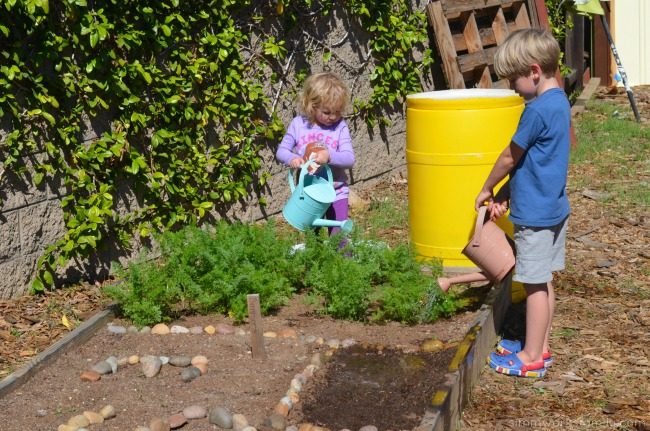 Harvesting Carrots
When it's time to harvest your carrots (or your figuring out if enough time has passed), grab the kids and have them pull out one or two carrots.
Depending on the variety you should have carrots between 3-6″ when you pull them out.
We like to break up our crops and plant a section of carrots every 4 weeks or so during the growing season so we are continually getting a new harvest for the kids to pick.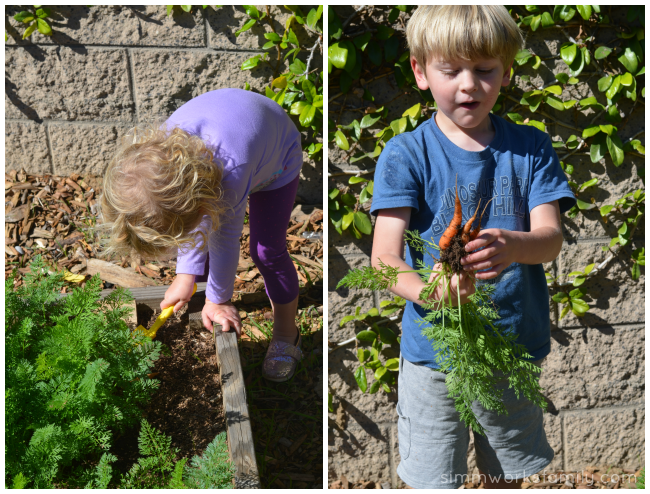 Once you've harvested your carrots it's time to decide what you want to do with them. If you have enough… you may want to consider some delicious carrot recipes to eat up your harvest.
My kids usually polish of whatever we've harvested within an hour of picking and cleaning. Sometimes they don't even wait and dip them in their watering cans to wash off before eating minutes from picking them.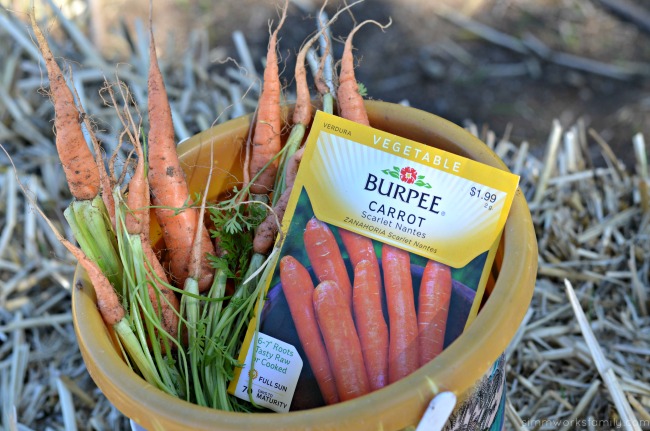 What's your favorite way to prepare carrots?
Ready to plant some more? Read on!
Pin this article for later!
Click the Pin button on the image below to save for later.