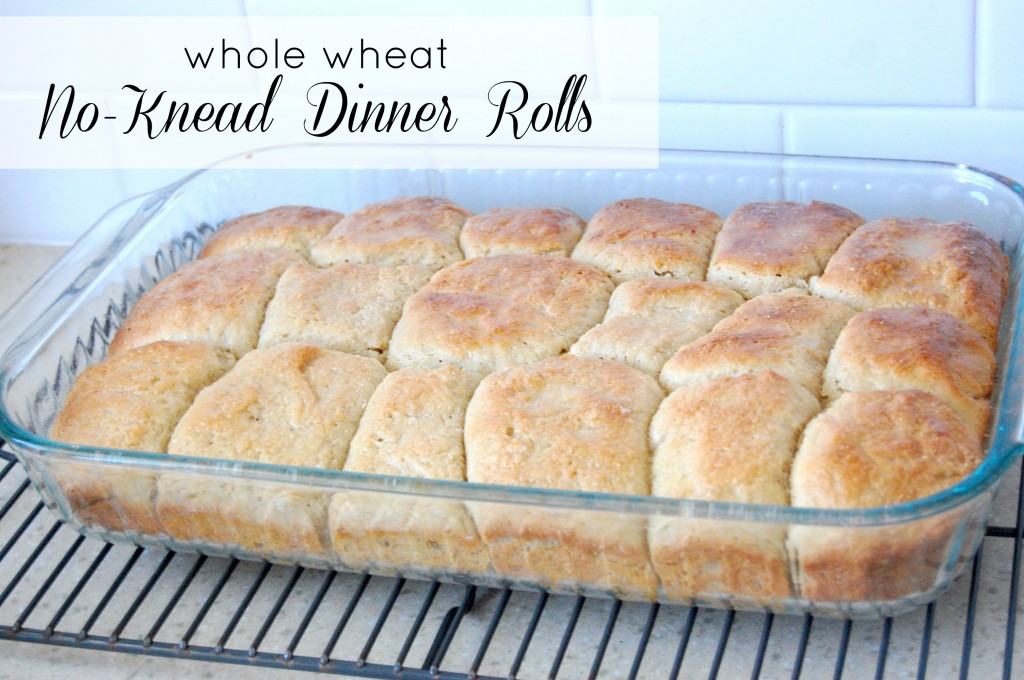 For major holidays like Christmas and Thanksgiving we always go all out with our meals. And that includes the dinner rolls. No store bought rolls for our family. But that also means that we keep it simple with the ingredients and the process.
So with Thanksgiving right around the corner I thought I'd share my favorite no-knead dinner rolls recipe!
These no-knead dinner rolls are not only easy to make but take hardly any prep time at all! Plus you can keep them in the fridge overnight and bake them up right before dinnertime so they're fresh from the oven when you need them.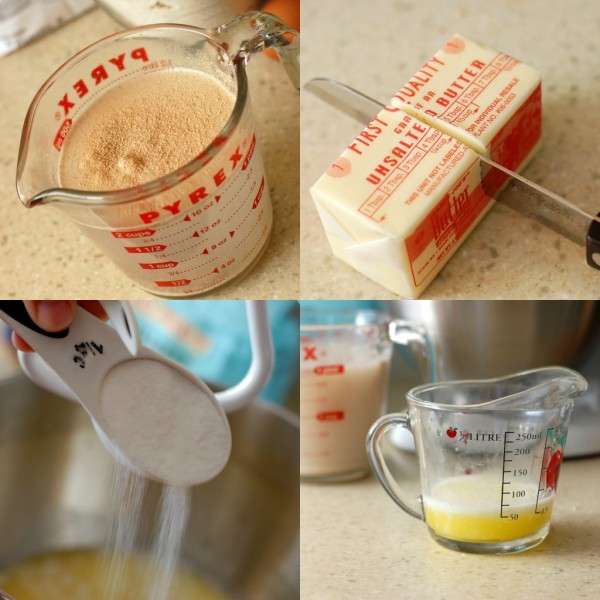 Homemade No-Knead Dinner Rolls
2 cups warm water (105 to 115 degrees)
2 packages (1/4 ounce each) active dry yeast
1/4 cup sugar
4 tablespoons butter, melted, plus more for pan and brushing
2 large eggs, lightly beaten
1 1/2 teaspoons salt
6 cups oat flour (spooned and leveled), plus more for shaping dough
Pour warm water into a large bowl; sprinkle with yeast, and let stand until foamy, about 5 minutes.
Add sugar, butter, eggs, and salt; whisk to combine. Add flour; mix until incorporated and a sticky dough forms. Brush top of dough with butter; cover bowl with plastic wrap, and set aside in a warm place until dough has doubled in bulk, about 1 hour.
Turn dough out onto a well-floured work surface. With floured hands, roll dough into a thick log. Cut into 18 equal pieces (halve log, cut each half in thirds, then cut each piece into thirds again).
Brush a 9-by-13-inch baking pan with butter. One at a time, flatten each piece of dough, then fold edges toward the center, pressing to secure, until a smooth ball forms. Place dough balls in prepared baking pan, smooth side up (you should have 3 rows of 6).
Cover loosely with plastic wrap, and let rise in a warm place until doubled in bulk, 30 to 40 minutes. (Alternatively, refrigerate, at least 4 hours and up to 1 day.)
Preheat oven to 400 degrees. Remove plastic wrap; brush rolls with butter. Bake until golden and rolls sound hollow when tapped on bottom, 35 to 40 minutes (tent with aluminum foil if browning too quickly). Pull rolls apart, and serve warm.