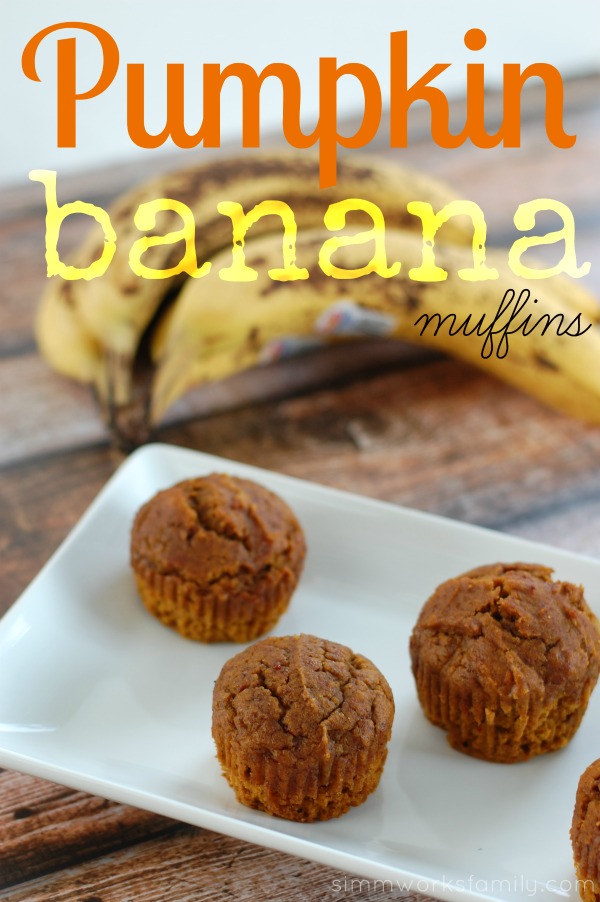 In celebration of the premier of Julius Jr on Nick Jr (you can see my post over at Someday I'll Learn if you didn't hear about the show) the kids and I got in the kitchen and started baking up some muffins with the bananas that were browning on the counter. And since there was an open can of pumpkin puree in the fridge we decided to give it a go and make these pumpkin banana muffins.
Everyone knows that when you're watching the premier of a children's show starring a monkey, you have to eat banana-themed food!
These muffins were absolutely delicious! Moist, fluffy, and very kid friendly. I think both of my kids ate at least two each! We might even be adding some mini chocolate chips next time I make them for an added kick.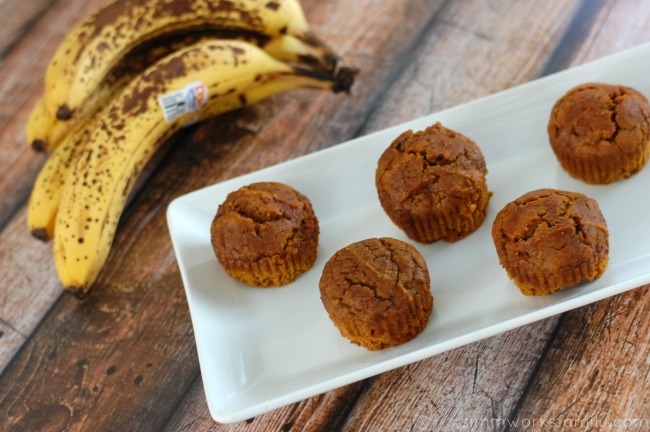 Pumpkin Banana Muffins
2 cups all-purpose flour
1/2 cup brown sugar, packed
1 teaspoon baking powder
1/2 teaspoon baking soda
1 teaspoon cinnamon
1 teaspoon pumpkin pie spice
2 bananas, mashed
1 cup pumpkin puree
1/4 cup coconut oil
2 eggs
1 teaspoon vanilla
Preheat oven to 350 degrees. Spray muffin tins with baking spray or line with cupcake liners. Set aside.
In a large bowl, whisk together the flours, sugar, baking powder, baking soda, cinnamon, and pumpkin pie spice.
In a separate bowl, whisk the bananas, pumpkin, oil, eggs and vanilla, until well-blended.
Add banana mixture to flour mixture, gently folding until combined.
Using a large scoop, drop about 1/3 cup batter into prepared muffin cups.
Bake for 13 to 15 minutes, or until a toothpick comes out clean.
What's your favorite way to use up ripe bananas?