This is a sponsored post written by me on behalf of Barilla, but opinions are my own.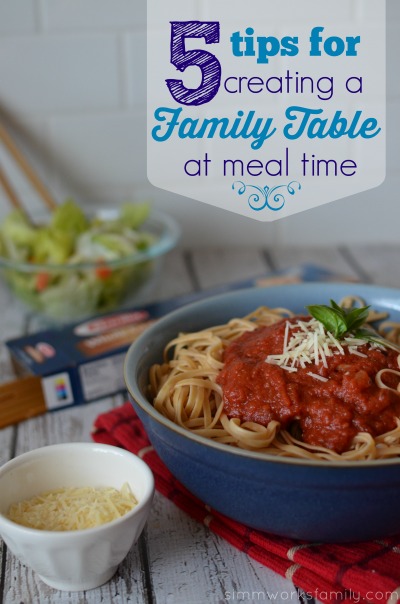 When my son was a toddler I thought he was the pickiest eater. Then I started to realize that he wasn't picky, he was just a kid. So I started to focus more on creating a family table at meal time and truly allowing him (and now my daughter) to experience food differently.
With the changes we've put in place I not only have kids who eat dinner, even if it's just one part of dinner, we also now have a place to sit and talk about our day as a family. Mealtime now sometimes leads to playtime afterwards when the conversation doesn't stop and the kids request either a game or movie night after we eat.
By eating at home, around a table, we've come to realize the importance of meal time and creating a family table. [Read more…]