I am a member of the Collective Bias® Social Fabric® Community. This #AmericasTeas shop featuring a vanilla chai banana bread recipe has been compensated as part of a social shopper amplification for #CollectiveBias and its advertiser.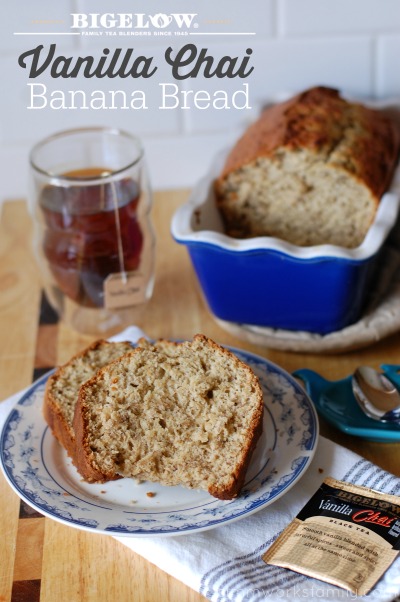 When the kids are asleep and the house is all quiet I feel like I finally have a little mommy time-out to relax, reset, and take a little time for myself after working and caring for the kids all day. Whether that time is spent sipping a cup of Bigelow vanilla chai tea or (if my husband is home) a walk around the neighborhood, I find essential to take advantage of this downtime.
Naptime has become my time over the past few years and I take full advantage of it. I take this time to prep dinner, get some laundry in, catch up on work, or make some goodies to enjoy after naptime. And sometimes? I even get to read. Do you know how long it's been since I've actually finished a book? It's been a while.
As I recognize this opportunity for my own mommy time-out during naptime, I've been leaning more towards spending this time for myself instead of the endless list of chores and work that'll be there after naptime.