This post is brought to you by CafeMom and Chex TM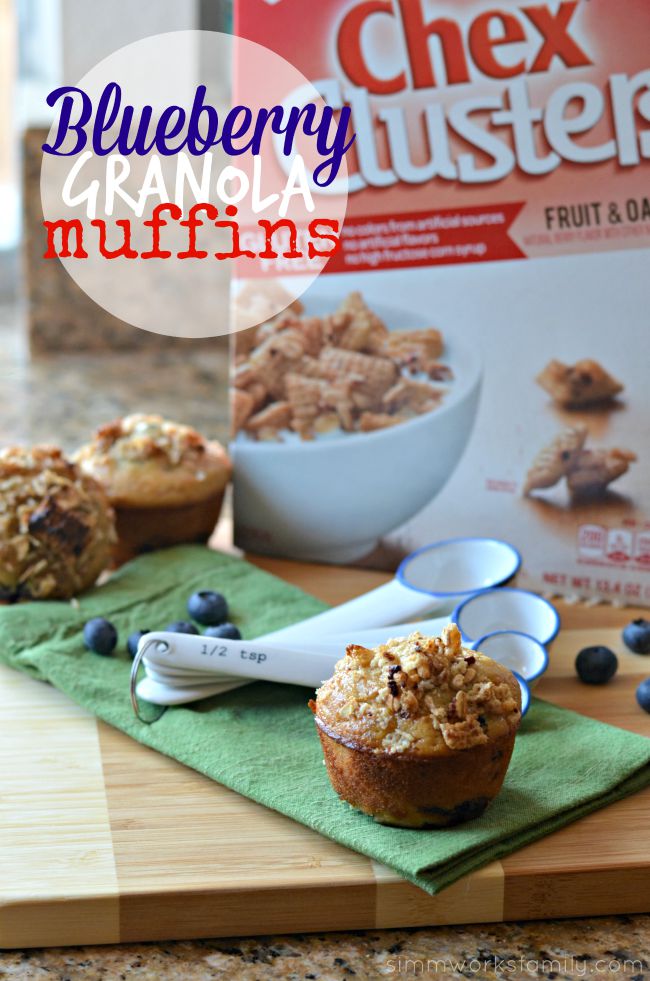 As I've mentioned before, my kids need to know what's going on each day. Whether it's going over the days of the week and where they'll be, or letting them know that they have some free time, they do better knowing what their routine is. Now that summer is here, they've been a bit out of whack, moody, and overall different. And I know it's because of their lack of routine.
When school is in session we know what's going on. Monday through Friday we wake up at a certain time, eat breakfast, brush our teeth, get dressed, and head out the door to start our day. We get home at a certain time and my kids know when daddy will be home so we can all enjoy dinner together. However with our summer schedule a bit everywhere, we've gotten bad about sticking with routine.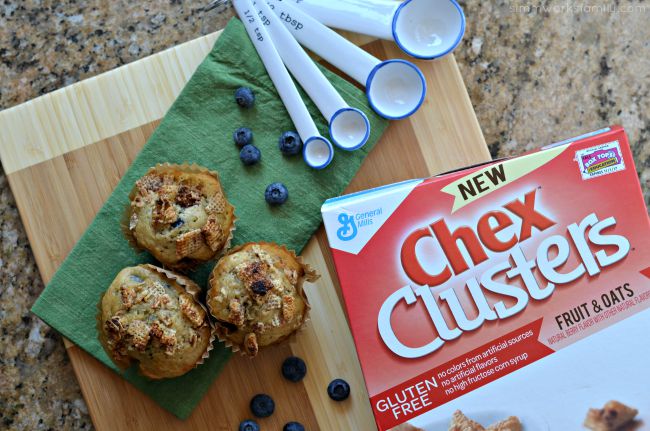 The Importance of Routines
In an effort to keep the kids on track and make them a little healthier, I've created a new summer routine and have printed out a calendar for each month of summer. That way they can look at the calendar whenever they'd like and can see what they're doing. When they see their child care provider's name on one day, they know they're going to her house. When they see a wave, they know they're going to the beach or a swim suit for the pool. I've kept it simple but it works for them. And we always make sure to start our day with a healthy breakfast as part of our routine.
This weekend as I was shopping for our weekly groceries, I picked up some of the kids' favorite cereal from the store. A variety of Chex TM flavors filled my cart. VanillaTM Chex cereal for my daughter, Honey NutTM Chex cereal for my son, and ChexTM Clusters cereal for me. That way if I don't have much time in the morning, we can grab our favorites, pour on some milk (or sprinkle over some yogurt), serve with a side of berries or fruit and enjoy a delicious breakfast so we're ready to start our day. Plus our favorite Chex TM flavors are Gluten Free, have no artificial flavors, and include no colors from artificial sources while still tasting great with a variety of flavors.
Sometimes we don't have time for a bowl of cereal or a yogurt parfait, so I made some delicious blueberry granola muffins on the weekend for us to grab and go during the week. Not only are they super tasty and full of what we love, but they include our favorite breakfast flavors! And we stick with our routine. Please note that these muffins are not Gluten Free.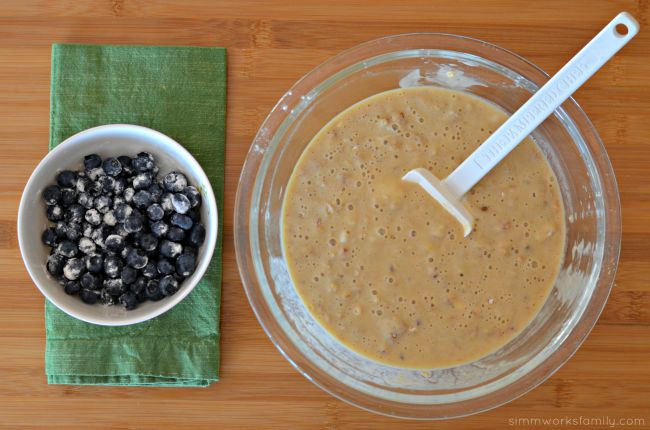 Blueberry Granola Muffin Recipe
For the muffins
1 1/2 cup all-purpose flour + 1 tablespoon for blueberries
1 cup 

Chex

TM Clusters Cereal, crumbled
1/2 cup brown sugar, packed
2 tablespoons coconut sugar*
1 teaspoon baking powder
1/2 teaspoon baking soda
1/4 teaspoon salt
1 cup milk
1/2 cup yogurt, plain or vanilla
1 tablespoon coconut oil*
2 large eggs
1 teaspoon vanilla extract
1 cup blueberries, fresh or frozen
For the topping
1 cup 

Chex

TM Clusters Cereal
Preheat oven to 400 degrees F. Line a muffin tin with cupcake liners or coat with butter; set aside.
In a large bowl, mix together flour,Chex TM Clusters Cereal, brown sugar, coconut sugar, baking powder, baking soda and salt.
In a medium bowl, whisk together milk, yogurt, coconut oil, eggs and vanilla. Pour mixture over dry ingredients and combine using a rubber spatula just until moist. Don't over mix.
In a small bowl, add 1 tablespoon flour and coat blueberries in flour (just like I do with my blueberry coffee cake). Add blueberries and gently fold in.
Scoop the batter evenly into the muffin tray using a muffin scoop or measuring cup. Sprinkle the top of each muffin with granola. Place into oven and bake for 15-17 minutes, or until a toothpick inserted into the center comes out clean.
Remove from oven and cool on a wire rack. Enjoy!
* you can also use white granulated sugar or vegetable oil if you don't have coconut sugar and coconut oil on hand.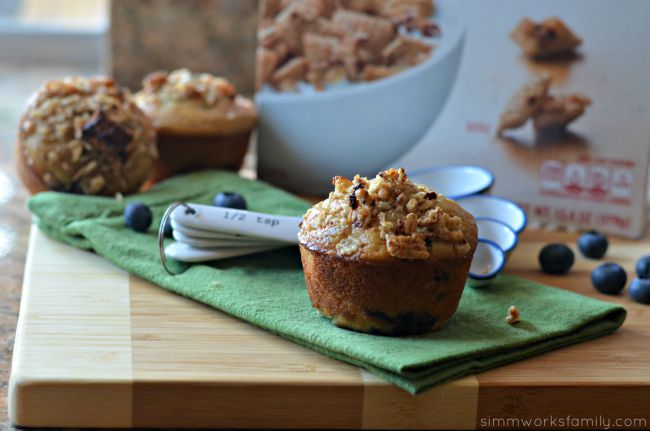 Since starting our summer routine and using a calendar to let the kids know what's going on, we've started to see much happier kids. I never understood the importance of a good routine until I had kids. Now I know just how much we need routines in our life. Routines are just as important as breakfast in my book.
What's your favorite on-the-go breakfast to keep your kids on their routine?