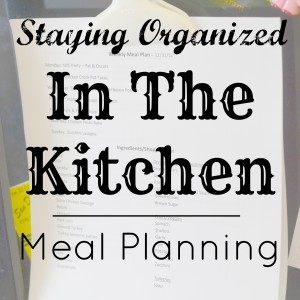 One of my biggest resolutions this year is to get organized. I plan to organize the house, my work schedule, and, of course, my road to a healthier life.
In order to save time and money as well as stay on plan with my healthy eating, I like to meal plan once a week. This helps me gauge how many calories I'll need left over in the evening and helps the husband know what we're having for dinner every night.
And because I'm already going through the trouble of writing out a meal plan, I also write out a grocery list and print the recipes I'm going to use in advance so that I can cut coupons and grocery shop right after I'm done.
My system is simple but very efficient and I'd love to share it!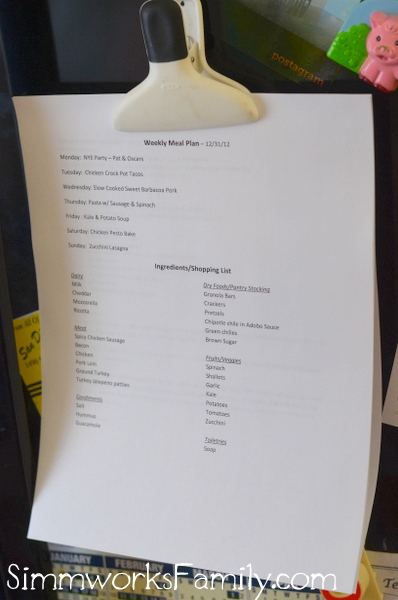 I don't have a fancy planner or a calendar where I write everything down. Because in the past that simply hasn't worked. And since I get most of my recipes online via my Google Reader (and all of those blogs I'm subscribed to) I simply pull up a Word document and use my simple template to write up what we're having for dinner.
Once I've gone through the recipes I want to try I then fill the other days with recipes that are tried and true in our home. I like to mix them up 50/50 so we can try out various things and aren't bored with the same old 30 minute wonders. Not that 30 minute wonders aren't awesome!
Since I already have the recipes printed out I simply scan through them and see what we need to pick up from the store.
Here's a breakdown of my meal planning:
Search for recipes to try online and in my cookbooks
Include up to 3 new recipes and write down what we'll have each day of the week (Monday through Sunday) leaving a day or two for eating out
From the recipes and meals planned, write a grocery list of the items needed for the following week's meals
Print out recipes if online and write down the ones that are in the cook books
Attach recipes to the back of the meal plan and grocery list
Once done shopping place list and recipes on fridge for easy access throughout the week
Save the recipes that worked in a recipe binder, recycle the ones that didn't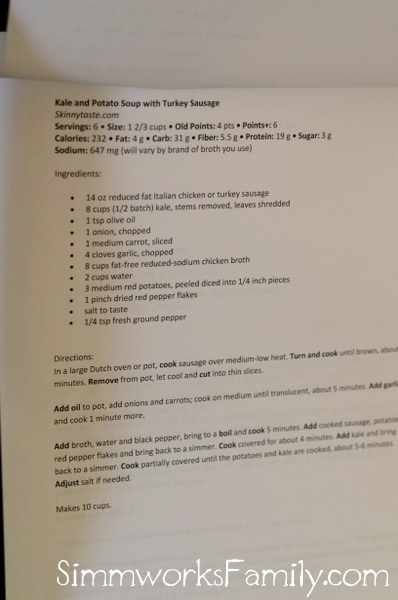 I've broken my shopping list into categories: Dairy, Meat, Dry Foods/Pantry Stocking, Vegetables & Fruit, Condiments, and Toiletries. Basics. But it helps out tremendously when I'm going through the aisles of the store.
Now usually I'll take a peek at the ads as they come in the mail so I know what meat items are less expensive and usually try and use up what we have stocked away in the freezer before purchasing anything else. But sometimes we deplete our supply and make a Costco run for meat.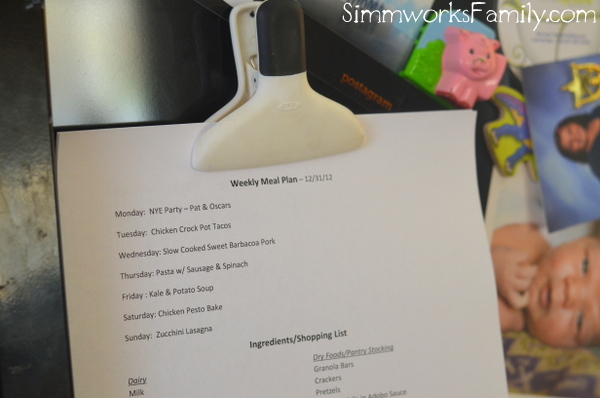 With my list in hand and the recipes ready to go I'm ready to shop! Once that's done I'm set for the week. Easy peasy.
Some great tips to remember when meal planning:
Be inspired to try new things by searching blogs, recipe websites, and cookbooks you already have
Try to utilize the left overs from one meal into another meal (even lunch!)
Shop from your list to save money and reduce wasted or expired food
Check out the weekly ads from the grocery store to see what's on sale
Peruse the offerings of your local farmers market for tasty sides and snacks
Leave some wiggle room for spontaneous nights out – you never know when a fun night out awaits!
How do you plan your meals?