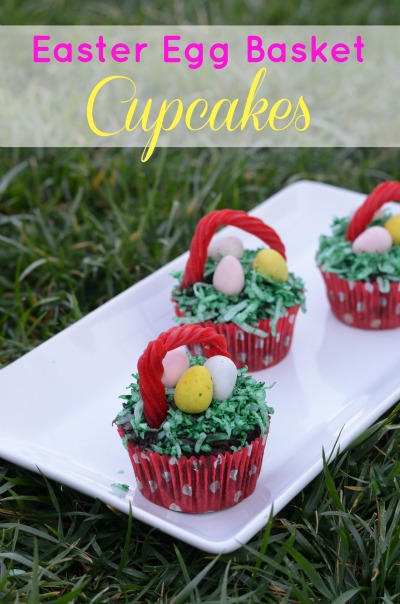 Spring is here! And that means Easter is right around the corner. Easter has always been a favorite of mine. The excitement of new Easter dresses, the resurrection of Christ, and lots and lots of candy!
Ok… what holiday doesn't come with lots of candy?
My second favorite Easter candies, besides Peeps, are Cadbury Eggs. And they have these cute little Cadbury mini-eggs that are just as tasty!
Topping these Easter egg basket cupcakes with the Cadbury mini-eggs were just the right thing to do! Much tastier than jelly beans. And? These only took like 10 minutes to assemble!