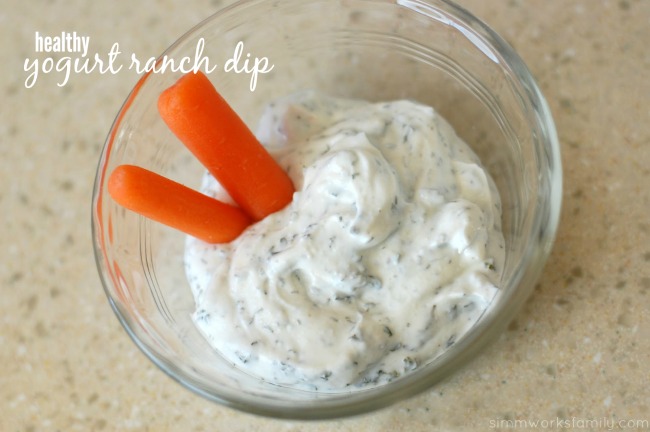 My family is absolutely obsessed with ranch dressing. If the kids have veggies, they want to dip them in ranch. So I've tried to change up the way we make ranch and have ditched the sour cream!
Now sour cream isn't bad. I love the stuff. But by swapping out sour cream with greek yogurt I not only am cutting calories but I'm increasing protein! All in all I'm very excited about the swap and the kids can't seem to tell the difference.
And Greek yogurt can be subbed for more than just sour cream. I also swap it out for mayo in some recipes.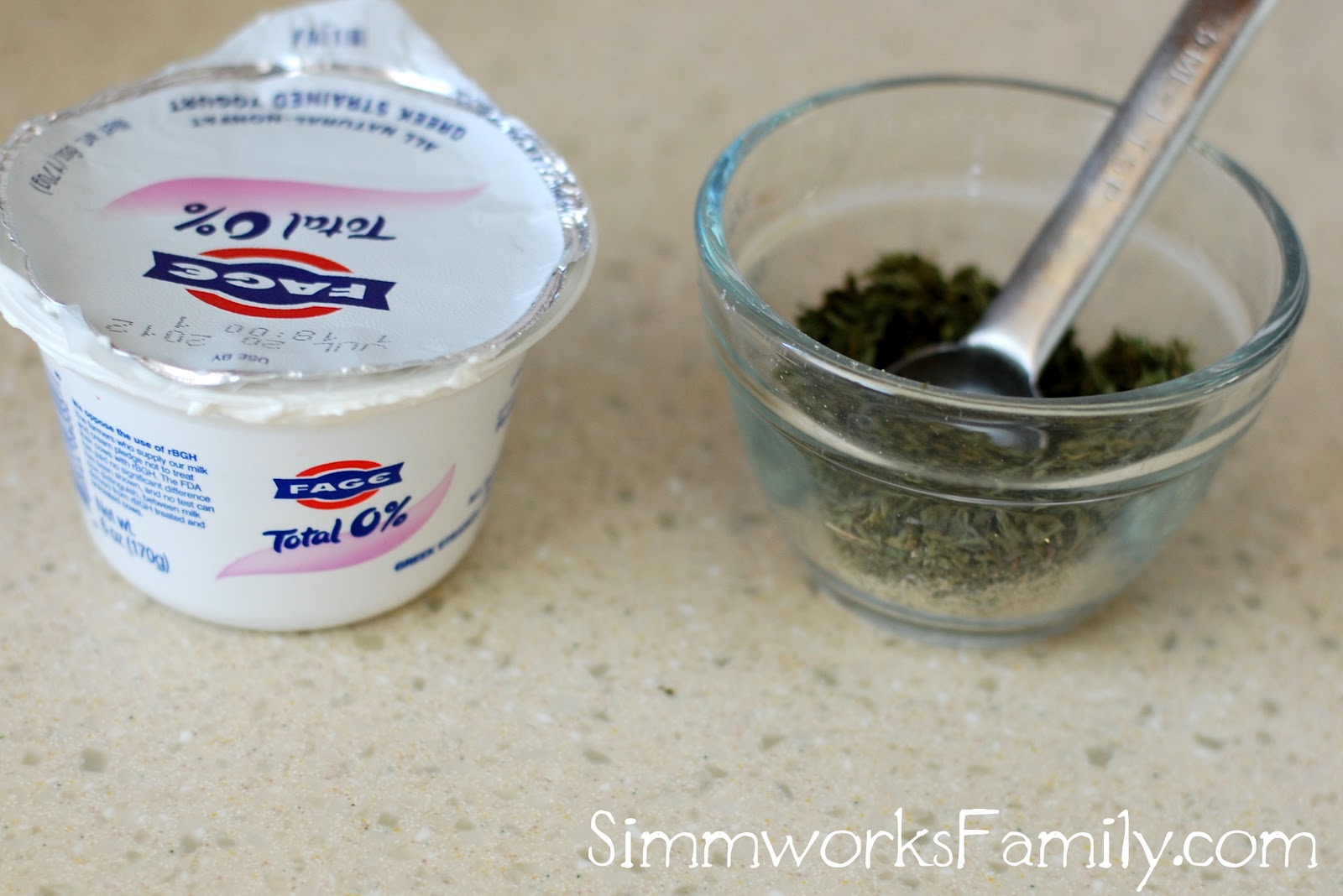 1 cup greek yogurt
2 tablespoons ranch mix (see below for ranch mix)
Mix ingredients together until well combined. Let sit in the fridge overnight. Serve with your favorite veggies or chips.
2 tablespoons dried parsley
3/4 teaspoon ground black pepper
1 teaspoon seasoned salt
1 teaspoon dried dill
1/2 teaspoon garlic powder
1/4 teaspoon onion powder
1/8 teaspoon dried thyme
Combine ingredients and store in an air-tight container for up to 3 months. Feel free to double or triple and use as needed.