This post is sponsored by First 5 California but the content and opinions expressed here are my own.

Ever since my kids were babies there's one thing we always do. And that's bedtime stories. From the time they could crawl into our lap for some last minute snuggles before bedtime, they've soaked in the time we spend right before shut eye exploring a new book or story. From simple baby board books pointing out different animals or places to go, to us reading them classic Dr. Seuss or Robert Munsch books, to them reading us their first books, this time with our children is cherished.
Books are important. And reading to our kids are just as important. Did you know that, according to the National Center for Education Statistics, simply reading to your child every day will give them a higher success rate in school? And by simply having books in the home that are easily accessible, you can encourage your child to read more. We believe in this so much that we have a bookcase in just about every room in the house… including the kitchen!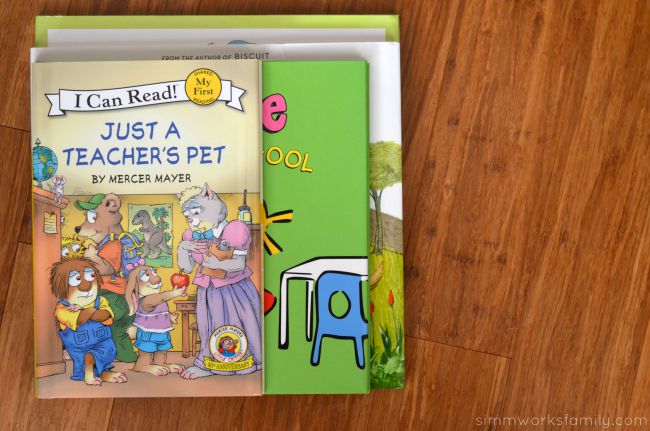 The Importance Of Bedtime Stories
By not only having books in the house but reading every day to your child (even just 10-20 minutes a day!) you can encourage literacy in your child and set them up for success. Even if they aren't reading yet, having the love of hearing a good story from you, and bonding with them in the process, will help them in the long run. Here are a few great stats to prove the importance of bedtime stories:
1. Practice! 
According to the National Education Association, having kids read a lot is one of the crucial components of becoming a good reader. Young readers need to become practiced at recognizing letters and sounds. The only way to get good at it is to practice. Twenty-six percent of children who were read to three or four times in the last week by a family member recognized all letters of the alphabet. This is compared to 14 percent of children who were read to less frequently. By practicing at home with those who love them, they can have a safe area to practice reading without feeling like they'll be judged for not knowing a word or a letter.
2. A Partner In Education
As a parent, I want to play an active role in tehir education. By starting to read to them young and creating a a time for us to read as a family during our bedtime routine, we're sharing our love of reading and learning with our kids. The substantial relationship between parent involvement for the school and reading comprehension levels of fourth-grade classrooms is obvious, according to the U.S. Department of Education. Where parental involvement is high, classrooms score 28 points above the national average!
3. Finding A Love For Reading
I remember when I first started to love books. The feeling of starting to read a good book that whisks you away into another world, another time, another universe. It's an amazing feeling. And I cannot wait for my kids to jump in as well and experience that love. The U.S. Department of Education found that, generally, the more students read for fun on their own time, the higher their reading scores. Finding that love of reading can impact their future education.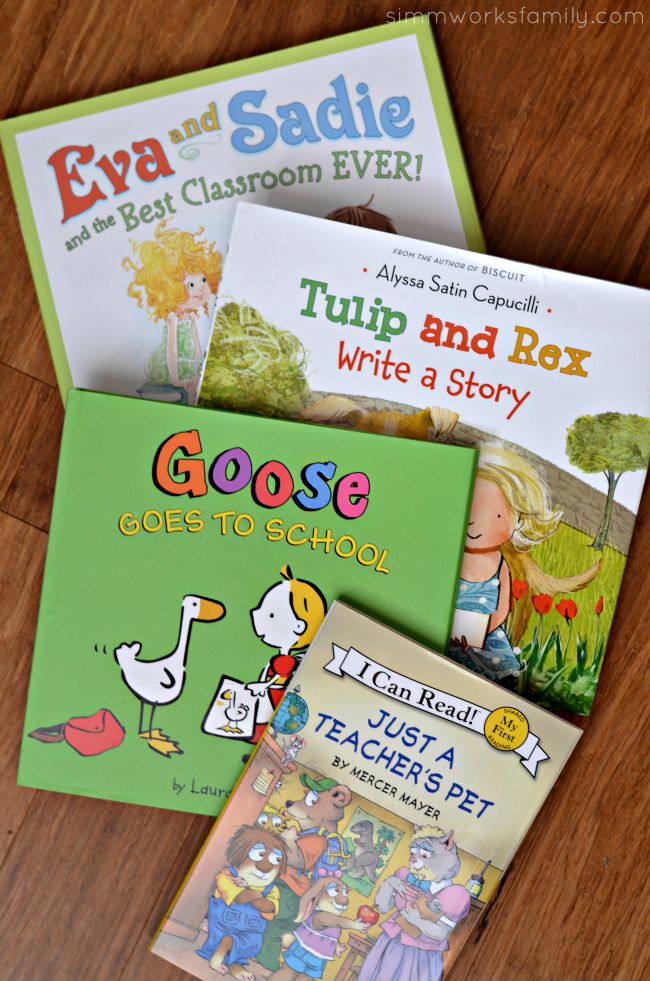 Great Bedtime Story Books (4-8 Years Old)
Adventures
Freddy & Frito And The Clubhouse Rules – Introducing the adorable pair – Freddy, a fox, and Frito, a rart – in a story about the joys and struggles of friendship. In her exuberant debut as author/illustrator, Alison Friend illuminates a truth about friendship: showing that best friends stay together both in fun times and in frustrating ones, too.
The Big Ideas Of Buster Bickles – No one appreciates Buster Bickles' big ideas until his uncle invents a machine that turns his imagination into reality! Robot dinosaurs and ice cream mountains are only the beginning in Emmy-award winning animator Dave Wasson's debut picture book – with a "What-If" machine, anything is possible!
School Time
Just a Teacher's Pet – Join Mercer Mayer's classic and loveable character, Little Critter, as he learns a special lesson about being a teacher's pet in this I Can Read story!
Goose Goes To School – Goose is back in an all new school adventure! In this heart-warming follow up to GOOSE, readers will delight in Sophie and Goose's next fun-filled adventure.
Eva and Sadie And The Best Classroom Ever – Sadie teaches Eva all about school in this adorable follow up to EVA AND SADIE AND THE WORST HAIRCUT EVER! Sadie learns that even though she's a great teacher, it's okay for Eva not to know everything before she starts school. After all, that's what Kindergarten is for.
All About Pets 
Itty Bitty Kitty – Ava wants a pet, but Mom and Dad say she's too little. So when she finds a kitty, Ava decides to name him Itty Bitty and keep him a secret. There's just one tiny problem: Itty Bitty starts growing and growing and growing… until he's neither itty nor bitty!
Who Wants Broccoli? – Meet Broccoli, a lovable but rambunctious dog who wants to find a home. Broccoli lives at Beezley's Animal Shelter and dreams of playing in a yard with a boy. Will Broccoli find his perfect home? A story inspired by Val Jones' own adopted labradoodle, Fergus!
Two Girls Want A Puppy – Cadence and Emi desperately want a puppy, but their dad isn't quite sure they're ready for all that responsibility. With a little determination and a brilliant plan, the girls show their dad that they are ready to adopt one. Based on a true story abou two sisters and their creative plan to adopt a puppy!
The Berenstain Bears
The Berenstain Bears: When I Grow Up – It's Career Day at the Bear Country School, but Sister isn't sure what she wants to be when she grows up. A friend of the Berenstains, Professor Actual Factual takes Sister and Brother Bear on a special Bear Country job tour. Whether it's firefighter or artist, farmer or astronaut – there is sure to be a career to capture Sister's imagination.
The Berenstain Bears Are Superbears! – When Brother, Sister, and Honey Bear pretend to be their favorite superhero characters, they use their imaginations to find adventure all around the house. But when a neighbor falls off his bike, the SuperBears discover the true power of lending a helping paw in this brand new I Can Read story!
The Berenstain Bears Get Ready For School – It's a busy morning in the Bear family house. Brother and Sister are getting ready for school, and they need lots of help finding their backpack, books and pencils in time to catch the bus. Share in the hustle and bustle with this exciting new lift-the-flap storybook.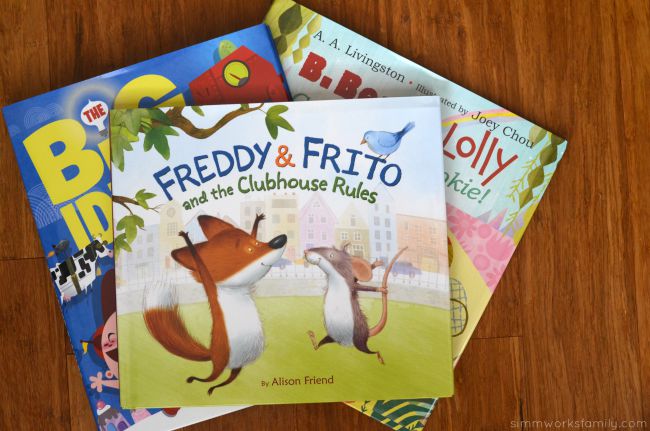 Start Reading Early
Need more ideas on how to interest your child in reading OR to find great resources on the importance of reading to your little ones early? First 5 California is on a statewide mission to inform, educate and inspire parents and caregivers to talk, read and sing to their little ones starting from the day they are born.
Science tells us that 90% of the brain is formed by the age of 5, and recent research also reveals that more than 80% of a child's brain is formed by age 3. As you know from being a parent, these early years are the most formative and life-impacting. You want your child to have a larger vocabulary not only do better in school, but are significantly less likely to make poor choices in the future.
The experts at First 5 California refer to the brain as a muscle that needs exercise – and that means "working out" through talking, reading and singing regularly. Talking can be as simple as narrating the day; reading doesn't always need to be via books; recipes, newspapers and road signs are great (aim for 30 min/day total – can be broken up into 5-10 min increments throughout the day) and singing doesn't require carrying a tune (First 5 California has a great children's radio station on Pandora that can help!).
You can rely on First 5 California as a free trusted resource and partner to help give their children the best possible start to life. First5California.com/parents is full of informative tips and activities – everything from brain development facts/myths and brain-stimulating activities for ages 0-5 to healthy, easy-to-make recipes and general wellness information.
Need a comfy spot for your little ones to read in? Check out my Kids Reading Nook Ideas (and other great ways to encourage reading) by clicking on the photo below!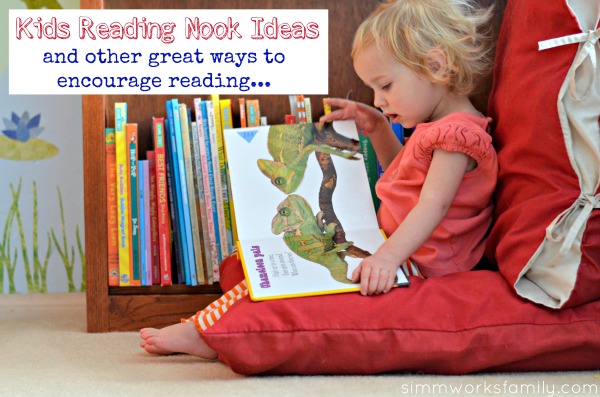 What's your child's favorite book? What's yours?