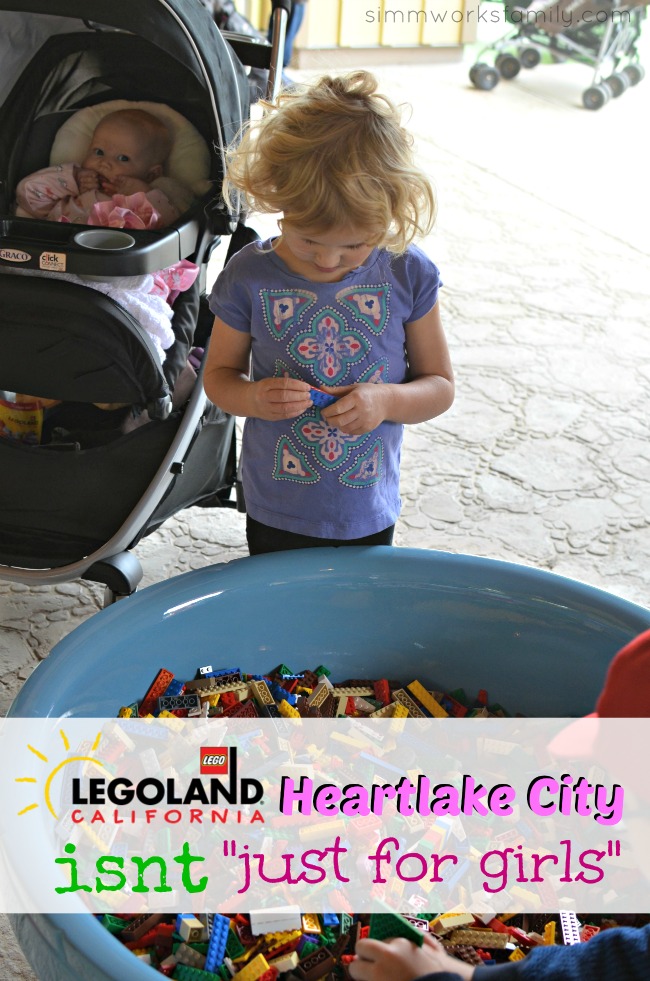 When we told the kids that we were planning a trip to Legoland, after being invited to check out the grand opening of Heartlake City, my son proclaimed, "I don't want to go! Heartlake City is for girls!"
Now we have always been one for gender equality and not pushing gender roles on our kids. My daughter plays with trucks, my son plays with our kitchen set, both enjoy imaginative play where they dress up and play pretend. They both also equally help my husband when he's working on the cars, help me with dinner before my husband comes home from school, etc. But that's another post.
We've never pushed one toy or another onto them however they've both naturally gravitated to gender stereotype toys when they play on their own. And that's ok. Both love LEGOs. Blue, green, pink, purple, or yellow.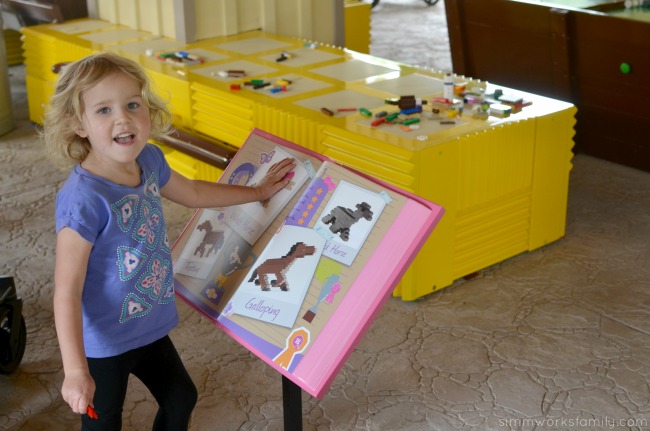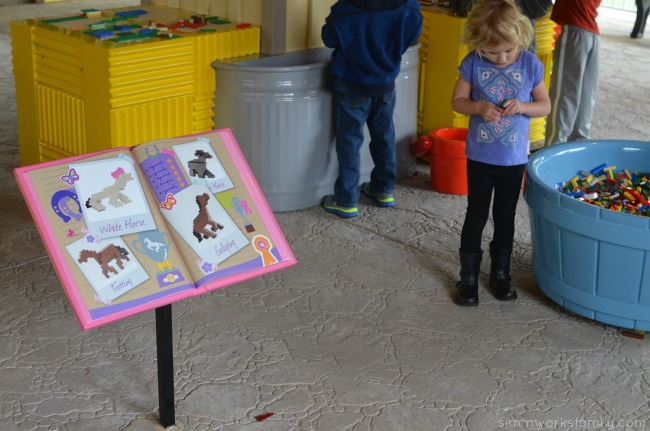 The morning of the event I asked him again if he wanted to check out Heartlake City. Because a trip to go visit Heartlake City meant a trip to Legoland. He thought about it for all of a second and then exclaimed, "I want to go to Heartlake City! It's not for girls!"
While he was at school, my daughters and I enjoyed Heartlake City on our own. We built horses and other LEGO creations in the Heartlake Stables, rode the carousel at Mia's Riding Camp, and enjoyed a crepe at the City Park Creperie (side note: I highly suggest the nutella crepe!).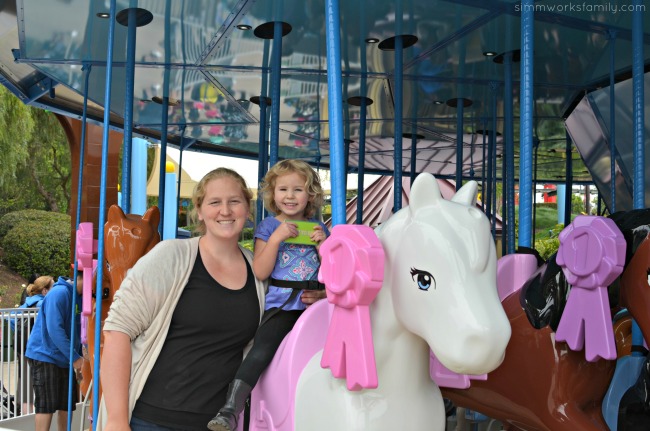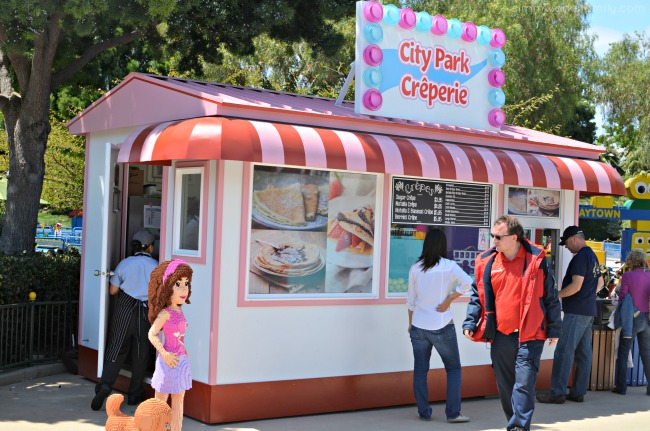 Once he got out of school, my husband picked him up and drove up to meet us at the park. My daughter was stoked to bring them both to Heartlake City to show them around and share what she had gotten to do all morning.
From watching my daughter's favorite LEGO Friends of Heartlake City dance and sing on stage to splashing around at the splash pad, both my son and my daughter had a blast exploring LEGOLAND Heartlake City.
I'm fairly certain my son won't complain about Heartlake City at Legoland California being "just for girls" again.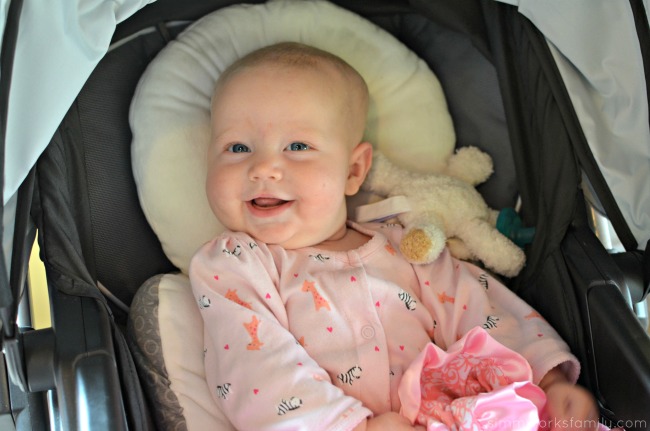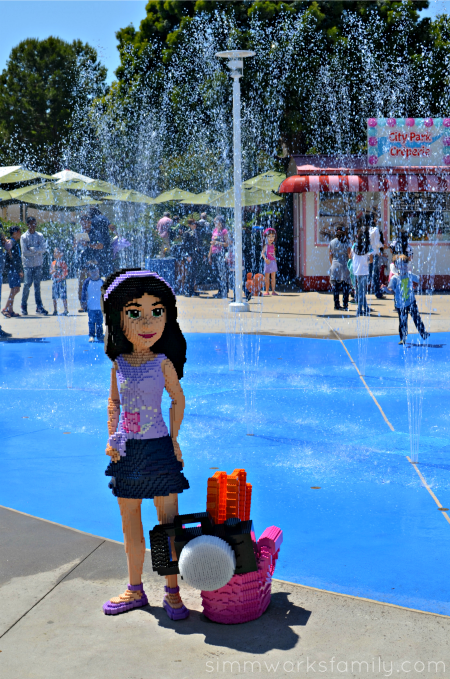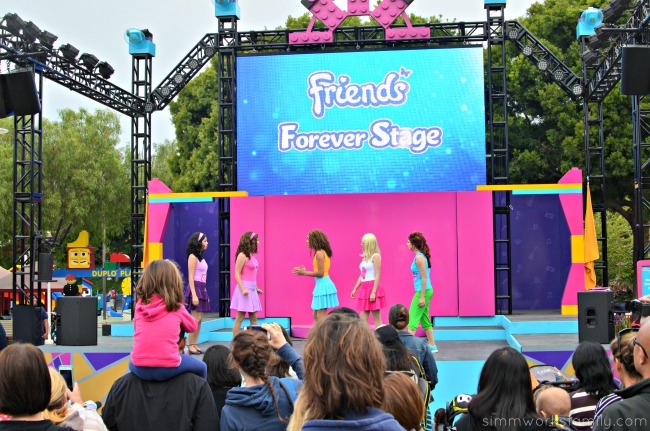 Why Legoland Heartlake City Isn't Just For Girls
LEGOs – Just like everywhere else in the park, the kids can get hands on and build in the Heartlake Stables. Sure, there are pink and purple LEGOs. But they're amongst a sea of blues, greens, reds, and yellows.
Rides – The kids both loved riding the carousel at Mia's Riding Camp. Horses are for boys and girls last I checked.
Splash Pad – Running through the splash pad is awesome. And it cools the kids down on a hot summers day.
Crepes – Amongst other treats found in Heartlake City (you can also try Wok n' Bowl for some delicious ramen), the nutelle crepe can speak for itself. Enough said.
Family Friendly Fun – Just like everywhere else in the park, Heartlake City is filled with family friendly fun that everyone can enjoy. Sure there's lots of pink and purple. I don't see why pink and purple can't be in other areas of the park too.
My daughter can't stop talking about the fun she had with me on our adventure together. And my son wants to go back again and is already planning a return trip when he gets out of school. Because they're kids. And LEGOLAND is fun for kids. Ok, it's fun for adults too…
And next time? We're tackling the LEGO CHIMA Water Park.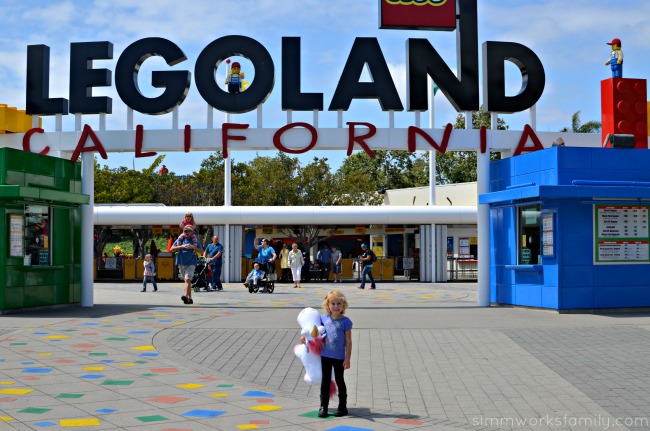 What are you looking forward to checking out at LEGOLAND California this summer?
Planning a trip to Legoland CA soon? Check out our highlights:

For more Legoland CA fun, check out these great posts:
The LEGO Movie 4D at Legoland CA
LEGOLAND California Holiday Snow Days
5 Reasons Why Star Wars Lovers Should Visit Legoland California
Top 5 Things to Do at Legoland California When You're 5