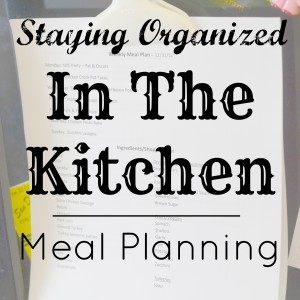 One of my biggest resolutions this year is to get organized. I plan to organize the house, my work schedule, and, of course, my road to a healthier life.
In order to save time and money as well as stay on plan with my healthy eating, I like to meal plan once a week. This helps me gauge how many calories I'll need left over in the evening and helps the husband know what we're having for dinner every night.
And because I'm already going through the trouble of writing out a meal plan, I also write out a grocery list and print the recipes I'm going to use in advance so that I can cut coupons and grocery shop right after I'm done.
My system is simple but very efficient and I'd love to share it!