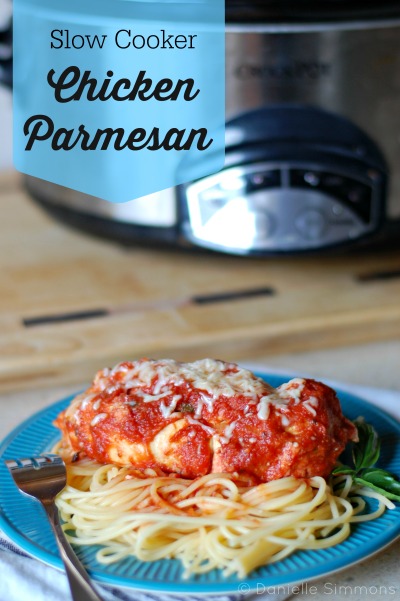 Last week was hot here in San Diego. Cooking was far from my mind. As was turning on the stove. But since my kids still depend on my to feed them (yeah… the husband does too) I got smart and busted out the slow cooker.
Grabbing ingredients from our freezer and pantry I found that I could make a simple slow cooker chicken parmesan recipe in little to no time. The only extra thing I had to do was boil water for noodles closer to dinner time. Easy peasy! This slow cooker meal is not only easy, it takes only 5 ingredients! And 3 of those 5 ingredients go in the slow cooker to work their magic.
You can find the full recipe featured today on Someday I'll Learn.
What's your favorite meal to make when the temperature is rising?