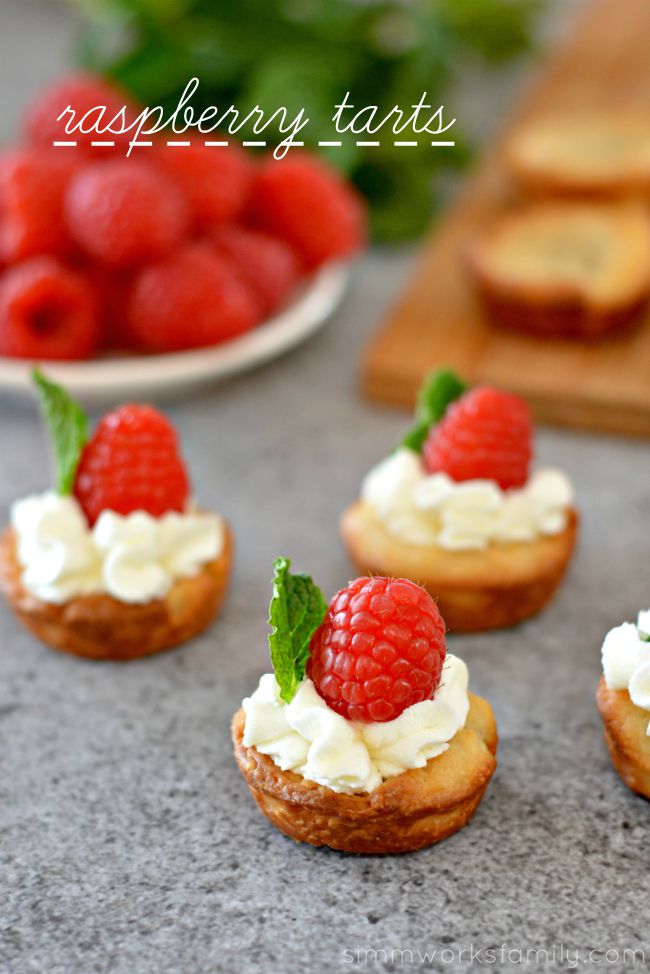 We are finally back in the swing of things as school started this week and we're starting to create our new schedule. With this comes a tad bit more time during the day without all three kids at home as I work. So I've had some time while the baby sleeps to actually have some fun and bake a bit more. Using the same basic tart dough as the strawbery cream tarts and lemon blueberry tarts, I made some raspberry tarts for a fun weekday dessert to enjoy after dinner.
What I love about this recipe is how easy it is to throw together. And how many variations of a similar recipe can be made. Next time I'm planning on adding a little cocoa to the cream for these to pair the raspberry with some chocolate. With a little chocolate drizzle over these, they'd be perfect for my next girls night in paired with some delicious wine!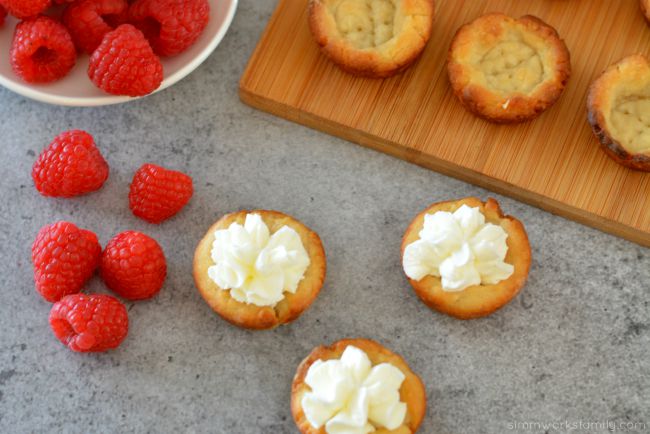 Bite Size Raspberry Tarts
Basic Tart Recipe, baked and cooled
8 ounces heavy whipping cream

3 tablespoons powdered sugar

fresh raspberries, washed and dried

Mint for garnish (optional)
In a mixing bowl on high speed, whisk whipping cream and powdered sugar until stiff. Add additional sugar if desired.
Spoon into prepared tart shells and top with raspberry and mint garnish.
Serve immediately
Makes 24