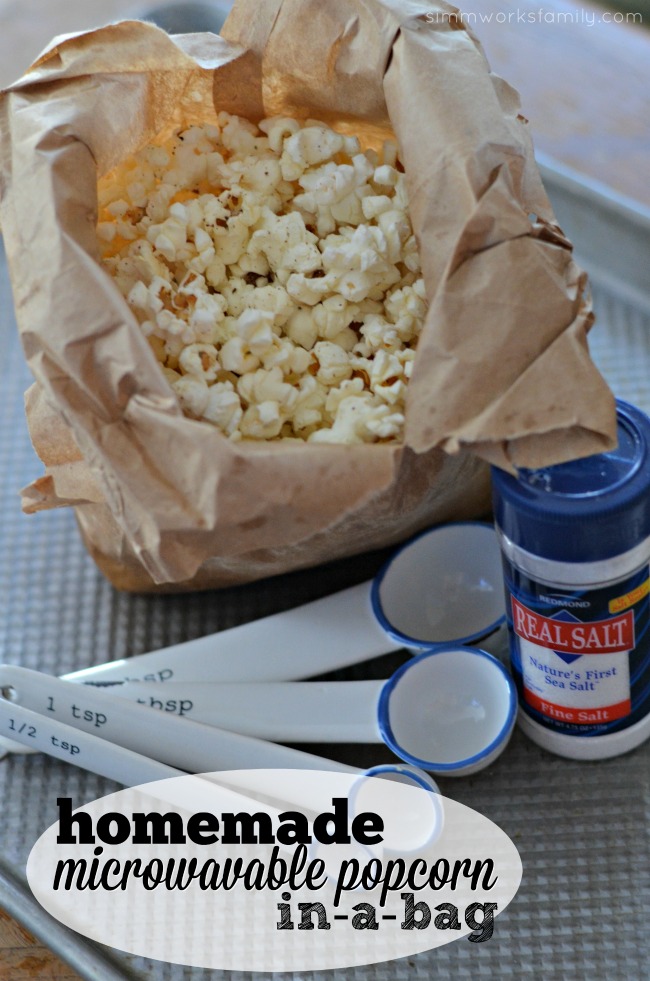 Summertime is near. And that means a lot of outdoor time. This summer I plan on bringing a lot of things outdoors – including our weekly movie night -so that we can fully take advantage of the amazing weather and comfortable SoCal evenings. How do I do it? Well, we turn the trampoline into a theater and throw a sheet over the net! It's a blast for the kids and adults.
And what does every movie night need? Popcorn!
We don't always have microwavable popcorn on hand ready to go but we do always have a good supply of popcorn kernels. My husband prefers to make his on the stovetop. But for me? I like to use this shortcut and let the kids make homemade microwaveable popcorn in a bag. Plus I have an awesome tip to kick it up a notch! You only need 4 ingredients (plus a paper bag)!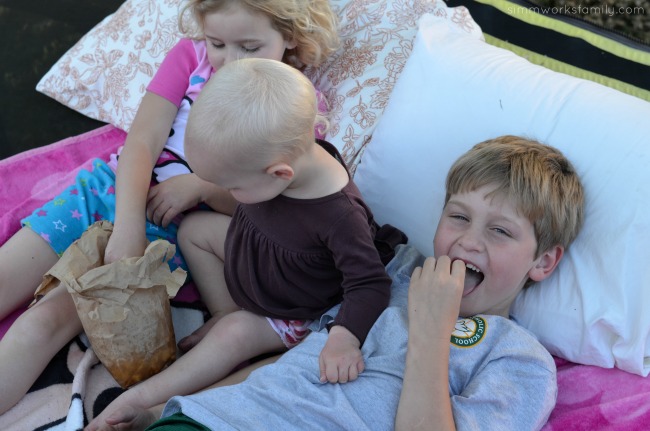 Pro Tip: Add seasoning, like ranch or dried herbs, to add a little kick to your popcorn.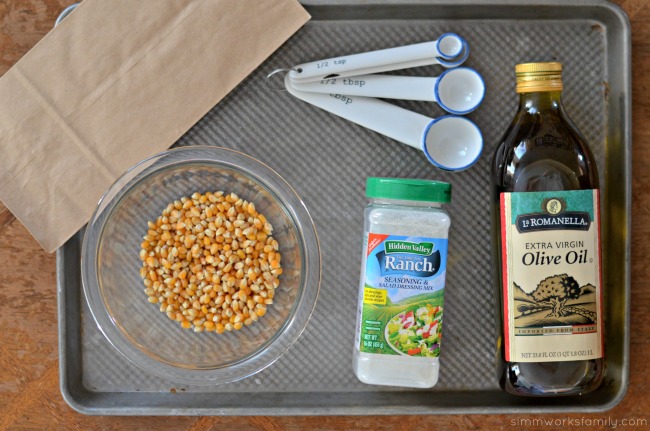 Homemade Microwavable Popcorn In A Bag
1/4 cup popcorn kernels
1 tablespoon olive or coconut oil
1 teaspoon salt
1 teaspoon – 1 tablespoon ranch dip mix (depending on preference)
Add all ingredients together in a bowl and stir to combine and coat the kernels with oil and seasoning.
Put coated kernels in a paper bag and seal well at the top by folding over twice, then folding the top into a triangle (see photo below).
Microwave on high for about 2 minutes or until there are about 2-3 seconds between kernels popping.
Remove carefully from microwave (bag will be hot!), shake up a bit, then pour popcorn into a bowl to share.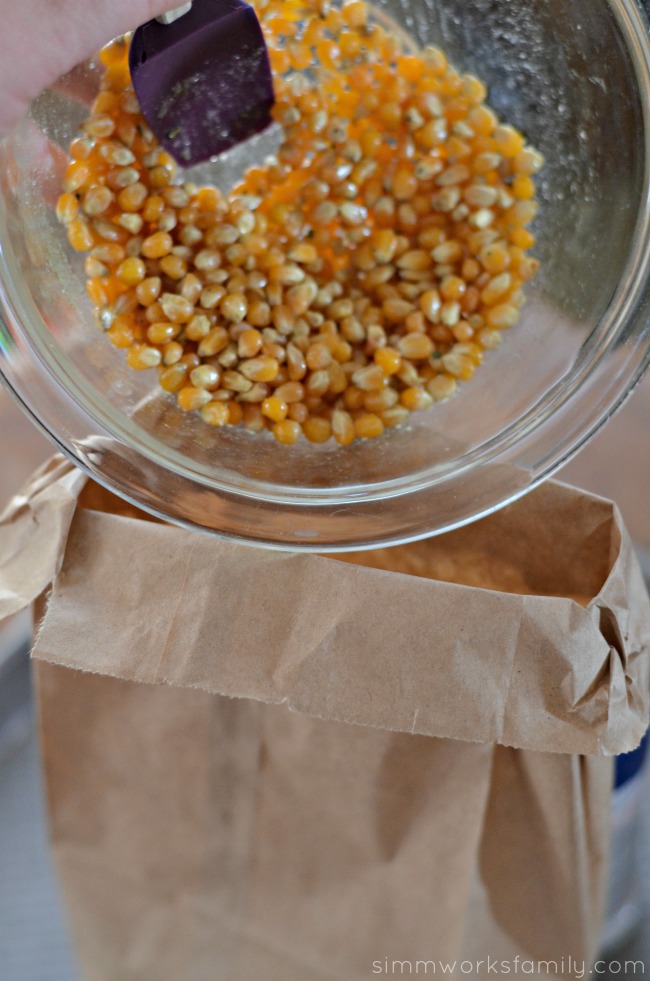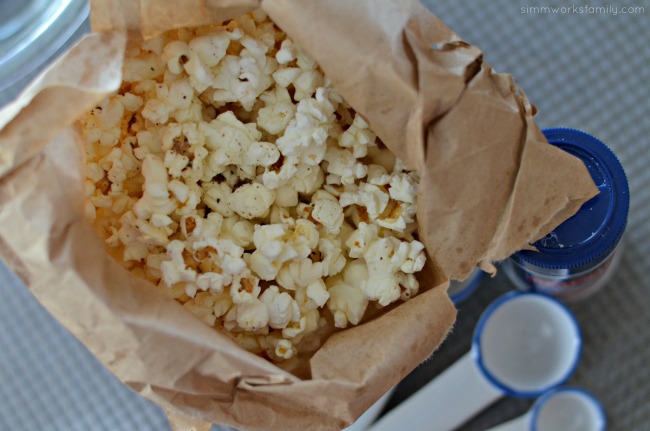 What's your favorite movie treat?