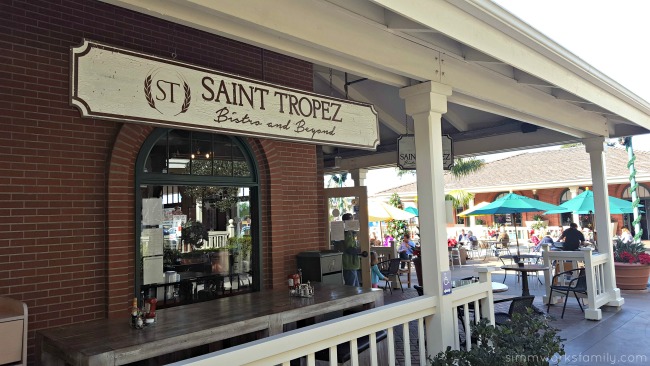 A few weeks ago we were invited up to Encinitas to check out St. Tropez Bistro in celebration of a new offer they're providing to guests. St. Tropez is introducing Kids Eat Free Wednesdays, where up to two kids can order free kids menu dishes, with the purchase of an adult entree and drink (cannot be combined with other offers or discounts).
One thing I love is a restaurant that caters to kids. When my husband and I first had kids, we were always nervous to check out new places for fear that others would give us glances or stares when our kids started getting "too loud" for the type of restaurant we were at. So when we find a good family-friendly place, we like to share it with everyone!
The second thing I love? When the kids menu includes breakfast items all day. Because there's not much my kids love more than a stack of pancakes and some whipped cream.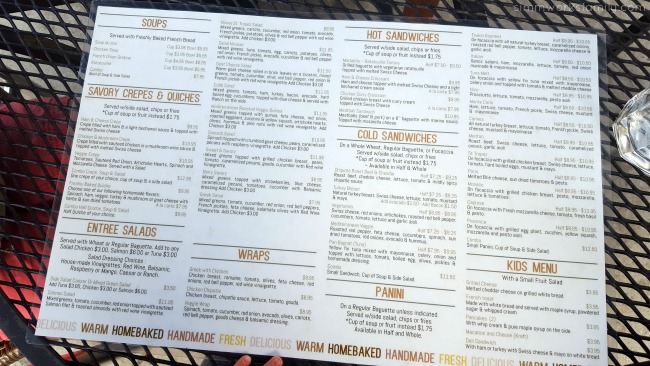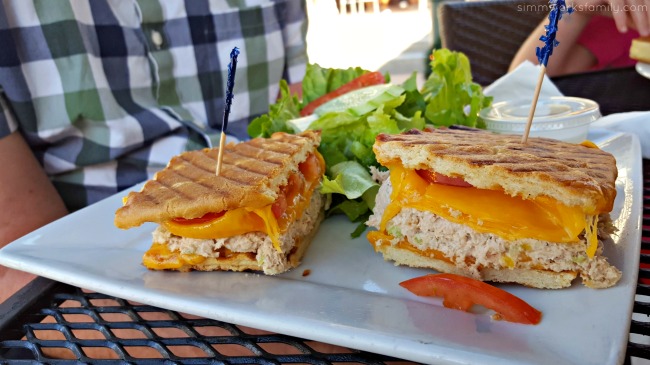 The Atmosphere
As soon as we found parking (boy is that hard to do on a busy day!) we made our way into the small courtyard where Saint Tropez is located. There's a nice water fountain and little shops all around the courtyard. We found a table outside near the fountain and settled the kids in before heading inside to order.
Having the option to sit outside with the kids is always a good thing. Especially when it's a nice day out and the weather is enjoyable. We don't have to limit them to sitting at the table for the whole meal when they've eaten what's on their plates.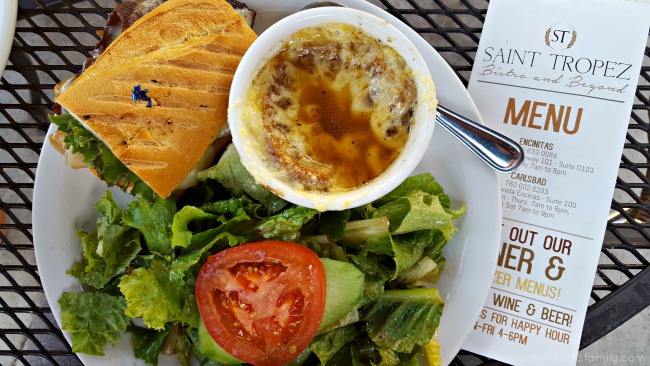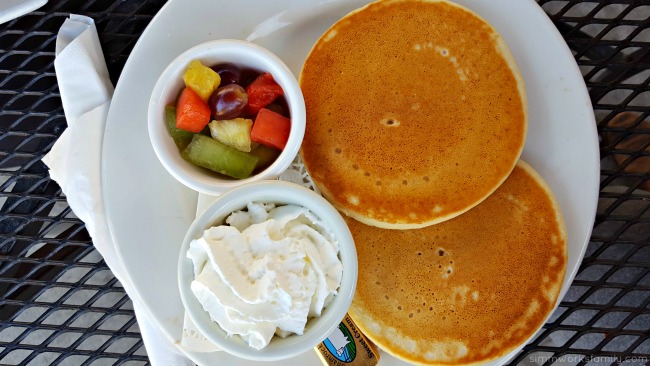 The Menu
As I mentioned before, the kids love breakfast foods for lunch and dinner. So when they saw pancakes on the menu, they jumped at the chance to order some. But my youngest decided to be a little different and went for the mac and cheese. Each kids meal came with a small bowl of fruit.
I took quite a while to decide what I wanted to eat because I just wasn't sure what to try. There were savory crepes, quiches, salads and sandwiches. With a slight nip in the air I wanted something warm. So I went with the Menton panini: roast beef, swiss cheese, lettuce, tomato, caramelized onions, and garlic aioli. With the paninis you can opt for a cup of fruit or soup for a small up charge. I chose the french onion soup to pair with my panini. The sandwiches also come with a side salad leaving me very satisfied and full when I was done eating.
My husband went for his go-to hot sandwich: the tuna melt. And while he wanted to love it, it was a little too dry for his liking. He did enjoy his side salad as well.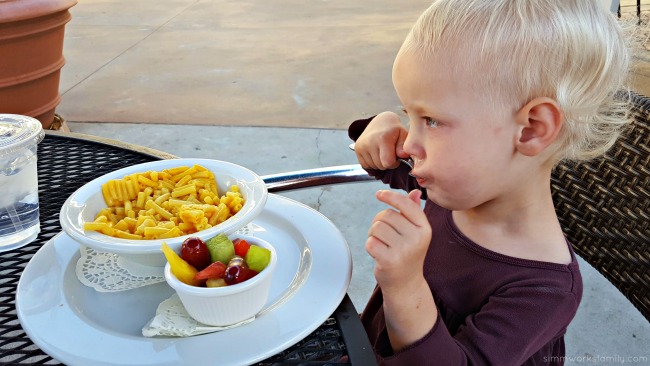 Dessert
One thing you notice as soon as you walk into St. Tropez Bistro are the desserts. Oh the desserts! As soon as we asked the kids if they wanted to try one, their faces lit up. Each of them chose something different: my son chose a chocolate dipped heart sugar cookie, my older daughter chose a brownie (so her!), and the littlest wanted the sprinkle tree sugar cookie.
But I couldn't choose something from the display window. I needed to try one of their delicious crepes from the menu! I narrowed it down to the Caramel Apple crepes or the Strawberry Nutella crepes and the strawberry nutella crepes won out. They were served warm and wrapped like little burritos then covered with a drizzle of nutella and good helping of whipped cream. I may or may not have wanted to lick the plate…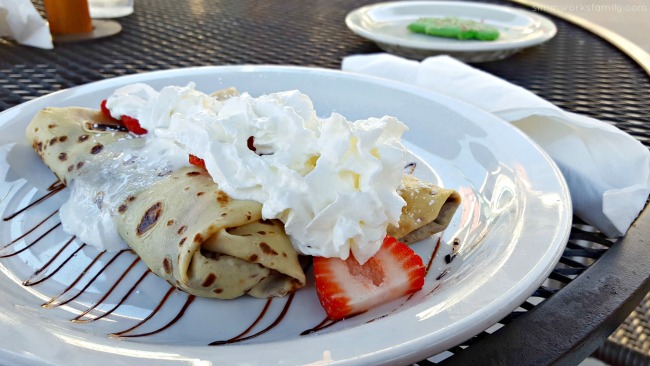 St. Tropez has also signed on with UberEATS. Download the app and order from St. Tropez at your convenience, delivered right to your door. And in celebration of National Croissant Day, on Monday, Jan. 30 you can get a free coffee with purchase of a croissant.
They are located at 947 S Coast Hwy 101 (Encinitas, 92024). For more information, please visit www.StTropezEncinitas.com
What is your kids go to menu item when eating out?