Use these Rogue One Rebel Alliance and Galactic Empire Perler Bead Templates to show the world if you're on the dark side or the light side and see if your true Jedi comes out!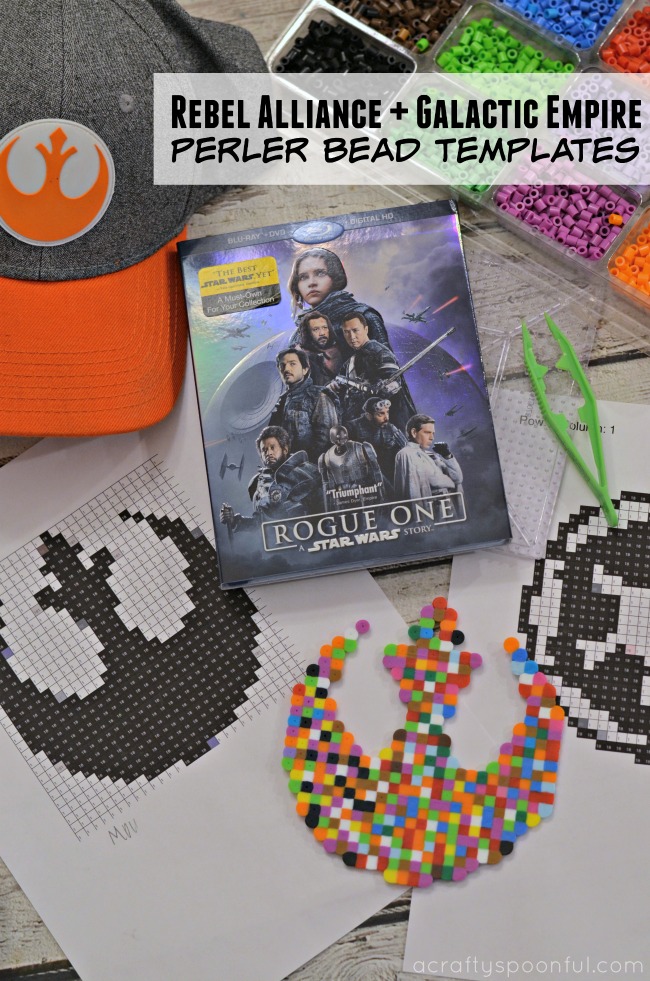 May the 4th… er… April the 4th be with you.
Today's the day!! Did you preorder your copy of Rogue One: A Star Wars Story? If not, get on it! It comes out on Blu-ray/DVD today and is the perfect addition to your ever-growing collection of Star Wars movies.
The fact that it is being released on my husband's birthday did not escape me. How perfect is it to have one of your favorite movie franchises release a movie ON your birthday? Kismet! In celebration of my husband's birthday and the release of Rogue One on store shelves, my daughter and I got to crafting to make the perfect birthday gift for dad: Star Wars Perler Bead creations!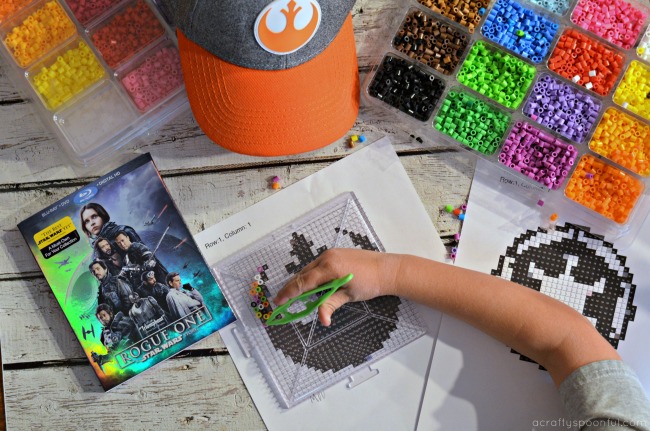 My daughter has been obsessed with her Perler beads since receiving them for Christmas this past year so when she was thinking of what to make her dad for a birthday gift, she immediately went and grabbed her Perler bead kit. But she couldn't figure out what to make. [Read more…]