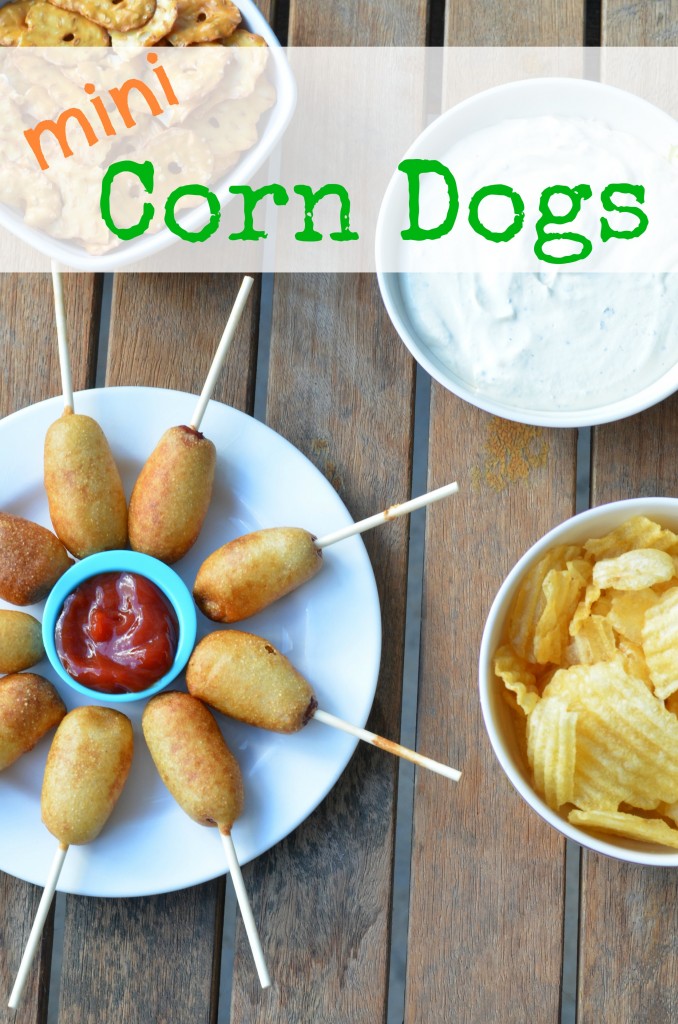 Mini Corn Dogs
With Super Bowl Sunday coming up the only thing on my mind is football appetizers! I'm all about celebrating the super bowl. As long as I don't have to watch the game and get to enjoy my family and delicious food.
That's right. While I root and cheer on whatever teams are playing, I'm usually cheering on both sides. Or I pick randomly between the two teams. I'm just not passionate about football. But I am passionate about food. And these mini corn dogs are sure to be a hit at your next party.
The best part? They're the perfect size for little ones. Now my kids take 1-2 bites out of their hot dog or corn dog and call it a day. All that waste! With these they can finish one in a bite or two and eat more if they're still hungry. Plus, since I used the Hillshire Farm Turkey Lit'l Smokeys they're lower in fat without sacrificing the taste.
So if you're looking to please a crowd and serve something tasty you should definitely try making some mini corn dogs.