Looking for a fun and easy dinner this summer? Try these Chili Cheese Crescent Dogs on the grill. Not only are they delicious, they're easy too!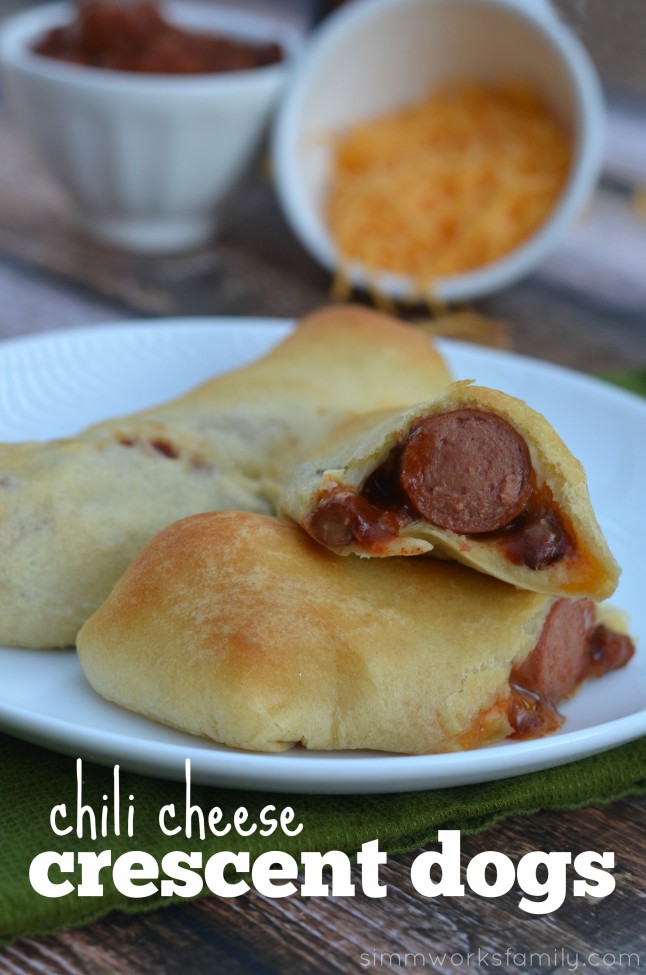 Do you ever have one of those days in the summer where you just don't want to turn on the oven? Living in SoCal, we have about a month of that. So on those sweltering hot days I turn to the outdoors and our barbecue to get creative with dinner. But I don't leave all of my kitchen tools in the kitchen! I also bring them to the grill.
This past weekend I busted out the pizza stone and made some delicious chili cheese crescent dogs on the grill. Not only were they quick to put together (I used leftover chili I froze earlier in the month), they took less than 15 minutes to cook on the grill. And? I wasn't sweating while eating my meal. Now that's a win!
Stuffed crescent dogs are so easy to make. And even when I'm watching what I eat, I can easily modify them by using fat free beef franks and fat free crescent rolls.
Just make sure you leave a little edge to use while wrapping them up together. And pinch the seams of the crescent dough together really well (or use a rolling pin to roll the dough out flat) so that none of the stuffing comes out.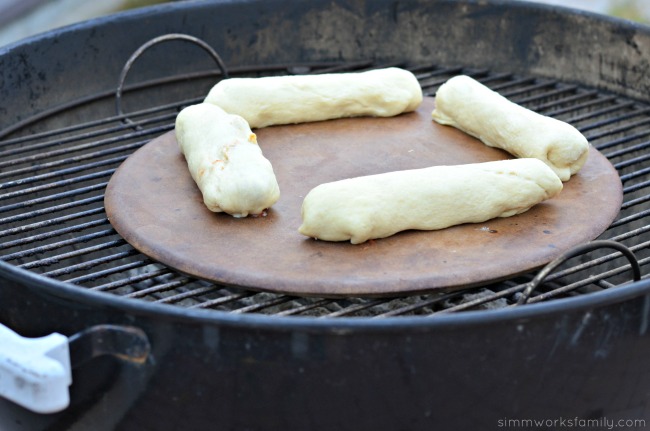 Chili Cheese Crescent Dogs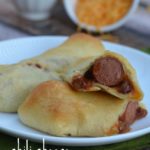 4 Beef Franks ((or Reduced Fat Beef Franks))
1 tube of Crescent Rolls
Chili
Cheddar Cheese
Start up the grill. If using charcoal, make sure to wait until the charcoal is all white/gray. Place a pizza stone on the grill to heat up.
While grill is heating up, roll out crescent dough and break off into four rectangles (each rectangle will be made out of 2 triangles). Press seam together by using your fingers or a rolling pin.
Place a hot dog on each of the rectangles. Top with choice of toppings (about 1 tablespoon of chili and 1 tablespoon of cheese) and seal together by wrapping dough around the hot dog and toppings. Make sure the seams are pinched together.
When grill is at the right temperature (375 if a gas grill, white hot coals if a charcol grill) place stuffed crescent rolls onto the pizza stone. Bake on the grill for 13-15 minutes or until golden brown and the dough is completely cooked.
Remove from the stone and serve. Enjoy!
What's your favorite way to doctor up your hot dogs?