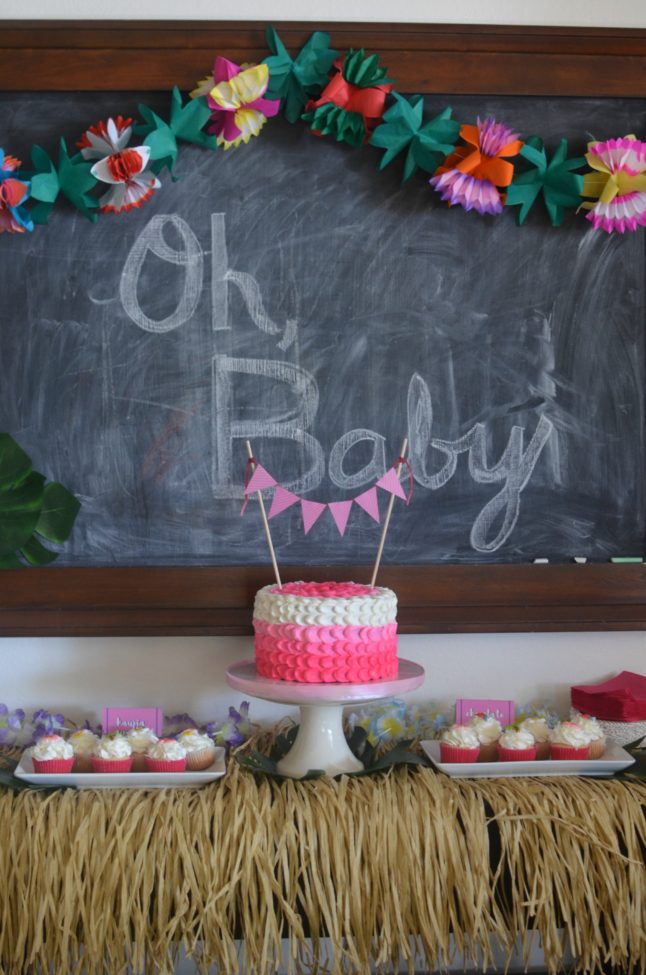 My sister welcomed her 4th bundle of joy into the world about a month ago and we are so happy to have another niece! But before her arrival we started to celebrate her (and her momma) by hosting this Aloha Hawaiian themed baby shower. My sister's husband is of Hawaiian and Mexican descent so it was only fitting to bring some flavors of his heritage into their celebration. And who doesn't love some kalua pig or mac salad?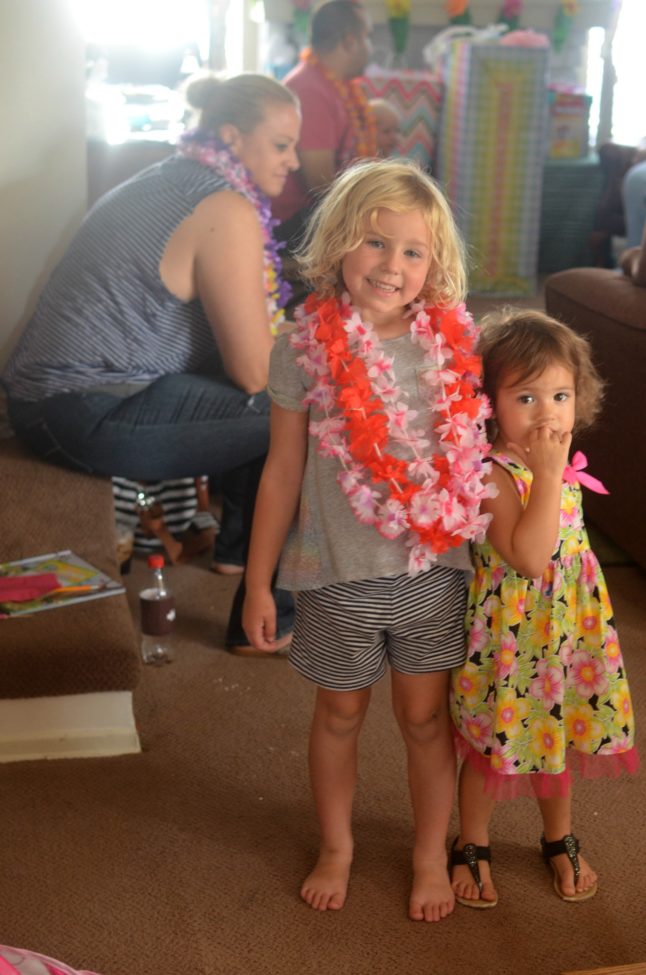 The Decor
I used simple colors and decor when planning things and based everything on the invitation that I created in Canva using a template. I used that template to then make the other signs for the party including a welcome sign, lei sign, and food signs.
The leis were perfect for the leg crossing game – whoever sees another guest crossing their leg gets to take their lei. Normally it's played with safety pins but this was more fitting for our theme.
We also played a baby word scramble and a word search.  Since it was guys and gals I didn't want it to be too girly. The guys, however, did score the least amount in both games but I'm not naming any names!
Looking for more baby shower games? Check out the Disney baby shower games here.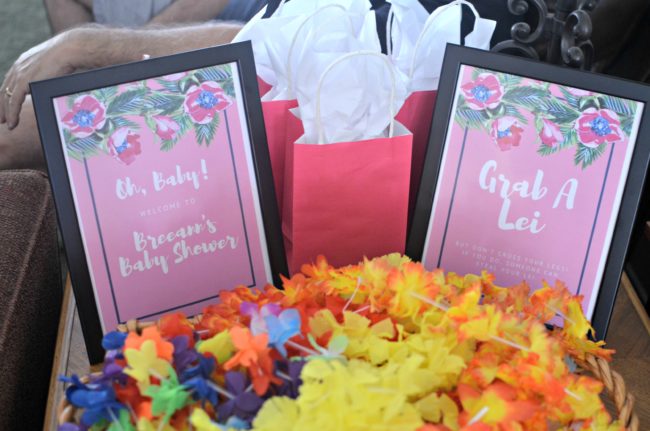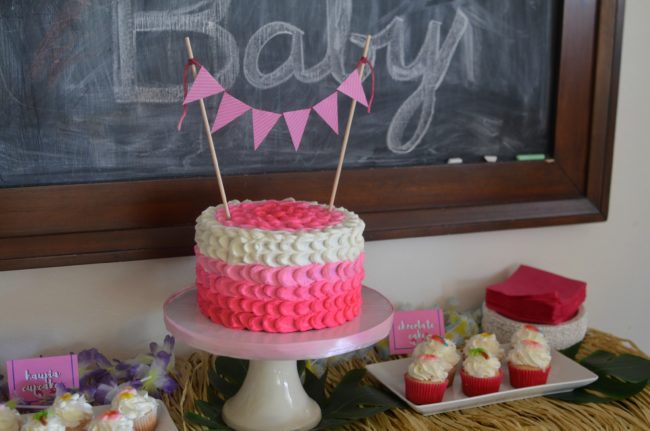 The Desserts
When I called up my sister and asked what kind of cake she wanted she said vanilla or chocolate. And I had to laugh. Really? I'm getting you a cake and you want plain vanilla or chocolate? So she jokingly said she wanted haupia cake, a Hawaiian cake. I then surprised her by ordering not only a beautiful ombre chocolate cake but haupia cupcakes. I suggested this recipe to a local baker and she ran with it!
Here's everything I ordered for the decor: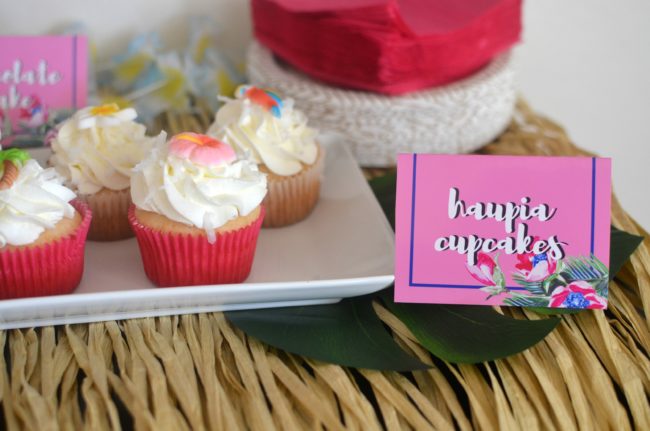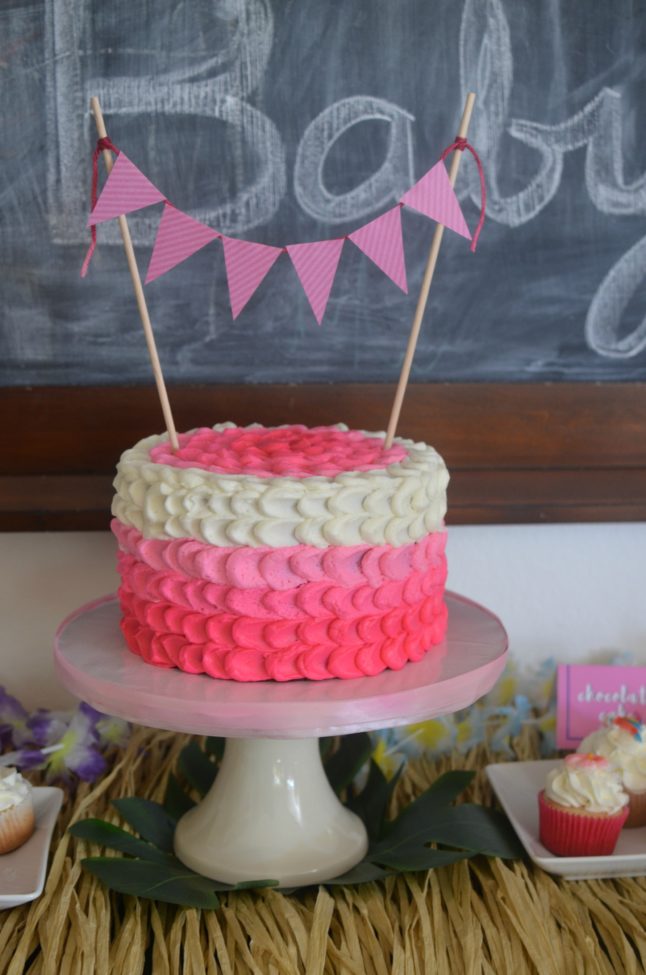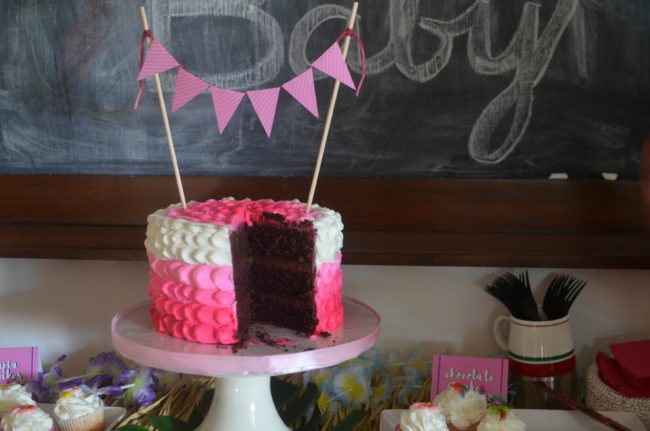 The Menu
Like my decor, I wanted to keep things simple with the menu. And I wanted to feed a large crowd without being left with tons of food at the end of the party. So I paired it down to two main courses – teriyaki skewers and kalua pig in the pressure cooker, rice in the rice cooker, mac salad, a green salad, and Hawaiian rolls. Because who doesn't love Hawaiian rolls?
The kalua pig recipe I found was one that everyone in the instant pot community raves about. And now I know why! It's so good. Like melt in your mouth good. And the Hawaiian red alaea sea salt totally is worth it.
By cooking the kalua pig in in the pressure cooker, skewers on the barbecue, and the rice in our rice cooker, we didn't have anything cooking in the oven or on the stove. And I was able to make the mac salad recipe the night before so it could soak up all of the flavors. It really was the most simple menu to date at an event I've hosted. But so good!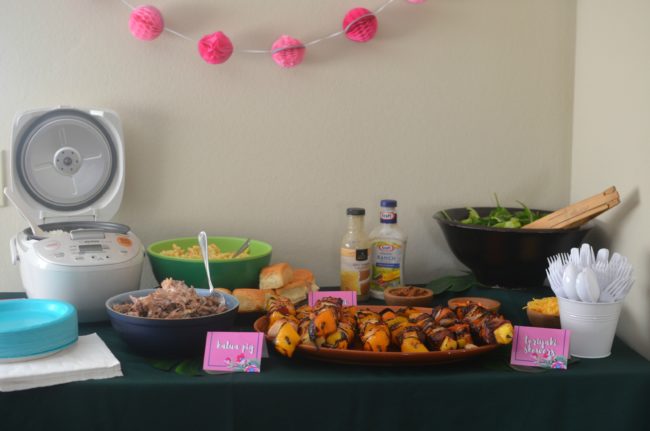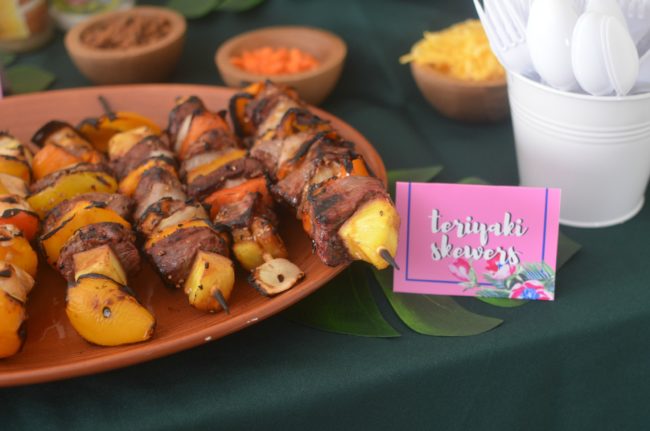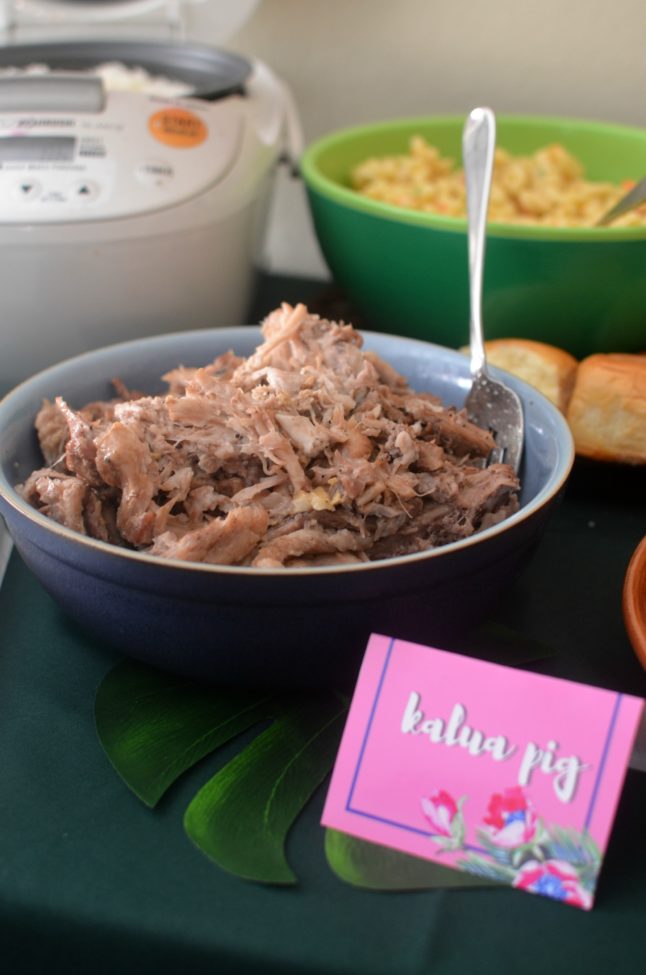 The party took about an hour to set up beforehand and everything was prepped the night before for easy set up. Simple and pretty was my goal and I succeeded! Everyone had a great time and left home stuffed (I even sent home leftovers with my sister!). Definitely the sign of a great party! And now we get to love on our new niece.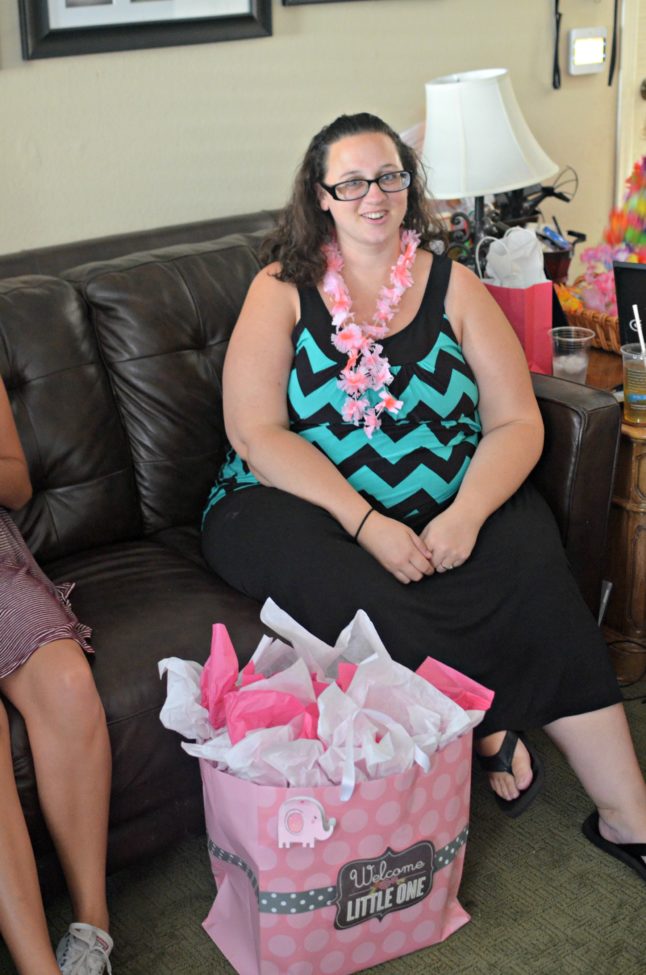 Want a sneak peek at one of the newborn photos I took of her?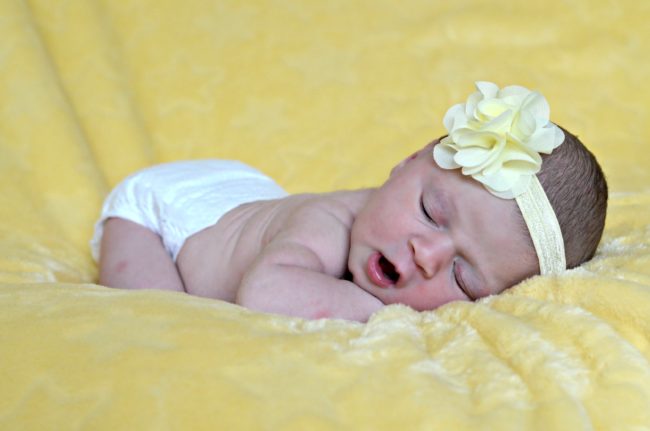 Awwww!
What's your favorite Hawaiian food?