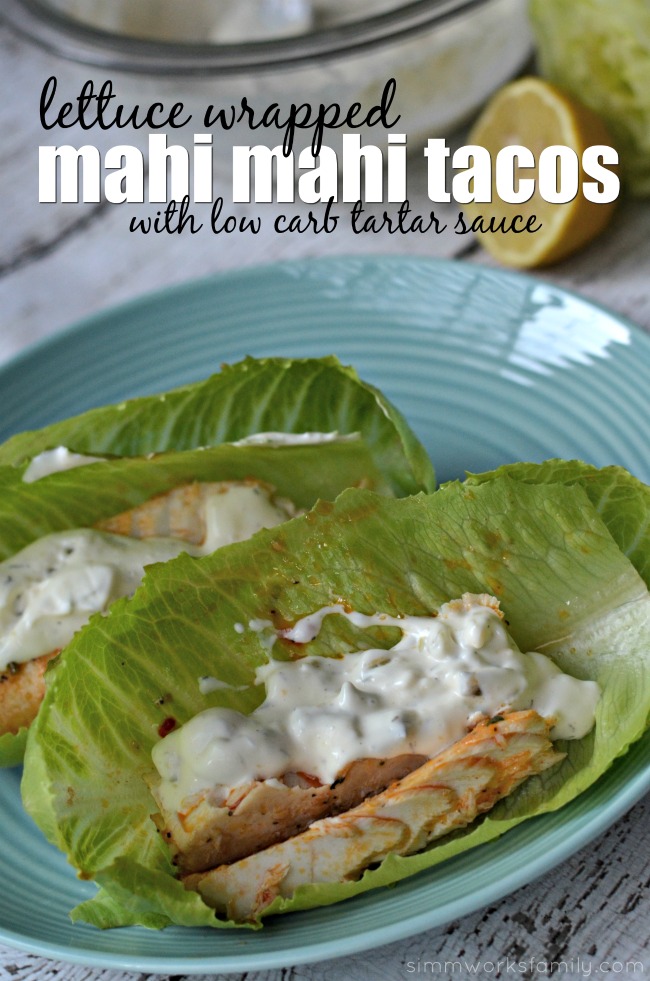 It is summer and I just do not feel like cooking big, heavy meals. So when I grabbed a box of salmon fillets from Costco a few weeks ago, I was dying to try them out. The fillets go in the oven (boo) but cook really quickly and what you can do with them afterwards is even better!
We had been just serving the fillets with some veggies or over a salad but I decided to get a little creative and create some mock fish tacos that fit my low carb lifestyle. I've been low carb since the beginning of June (actually started last year but that lost steam around the holidays). With my new lifestyle, I also started a blog because… why not? It's a local blog that covers local restaurants and how to eat low carb around San Diego but it's also going to be chocked full of the LCHF recipes I try out. Like this lettuce wrapped mahi mahi taco with low carb tartar sauce.
I'll make sure to share a snippet and photos of my recipes here with a link over to the full recipe on each post so you can stay in the loop! And if you're living a low carb lifestyle already, I'd love to hear your go-to food ideas!
Grab the full recipe here: