This is a sponsored post written by me on behalf of PAM Cooking Spray.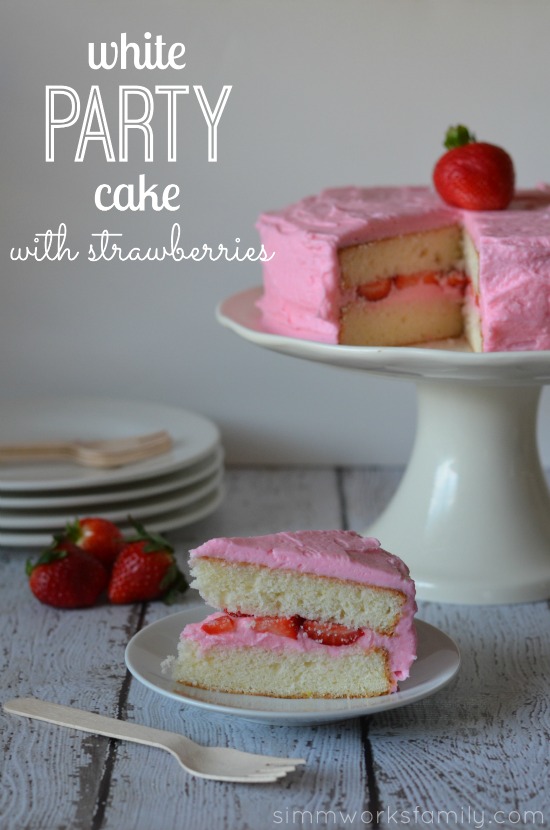 My baby is turning 3 tomorrow. 3 years old! How did that happen? In celebration of her birthday we baked together and made her a delicious white party cake with pink strawberry frosting. It's a trial run for the cake I'm making for her party on Sunday and I think it's a winner!
Every year I bake my kids a cake or cupcakes for their birthday party. We end up having both cake and cupcakes but I try and make one of them. And without fail I'm baking the night before the party and always have to re-do everything because my cakes stuck to the pan. Well not this year. I busted out my secret weapon: Baking PAM Cooking Spray. Not only is it the perfect non-stick spray, it also has flour in it so my baked goods come out perfectly every time.
The kids are slightly disappointed because they don't get to eat up all of the cake crumbles from the broken cakes that I've just about ruined. But I'm happy because a cake that slides right out of the pan means less work and stress for me!