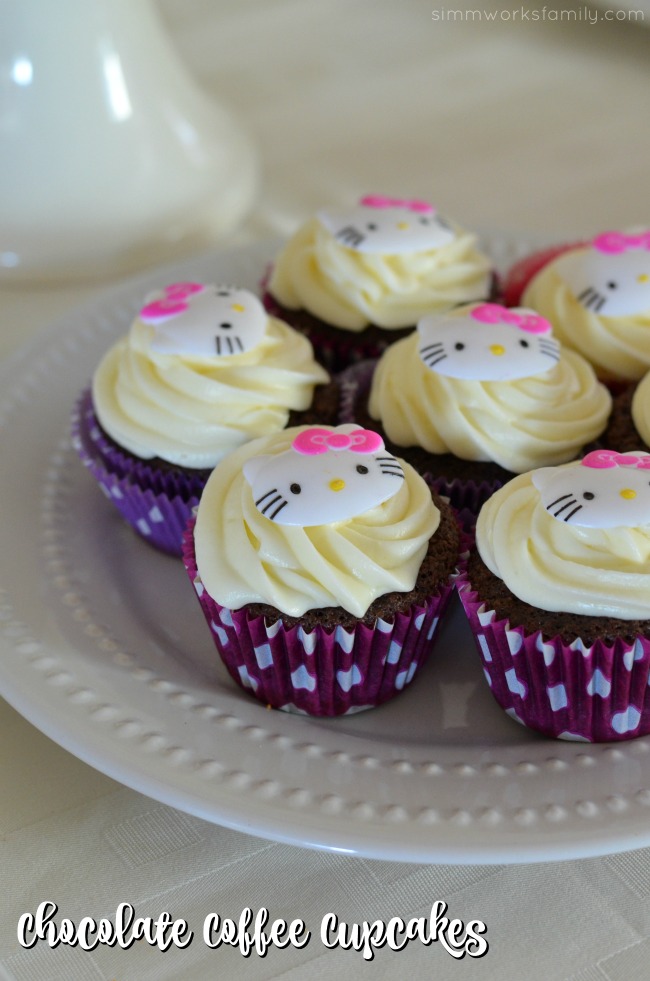 Last month was a month for celebrations. Not only because of the holidays, but because my sweet girl turned 5 at the beginning of the month. In an effort to lessen what I had on my plate for her party I decided to have a friend make the cake. So instead of making her cake this year like I have in the past, I opted to make these amazingly delicious cupcakes. She chose the flavors and I delivered!
If you're looking for a chocolatey cupcake that's equally balanced with sweetness then this is for you. The chocolate flavor is enhanced by the coffee (and my favorite coffee syrup) and the cream cheese frosting adds a bit of sweetness. Don't like overly sweet desserts? Skip the frosting!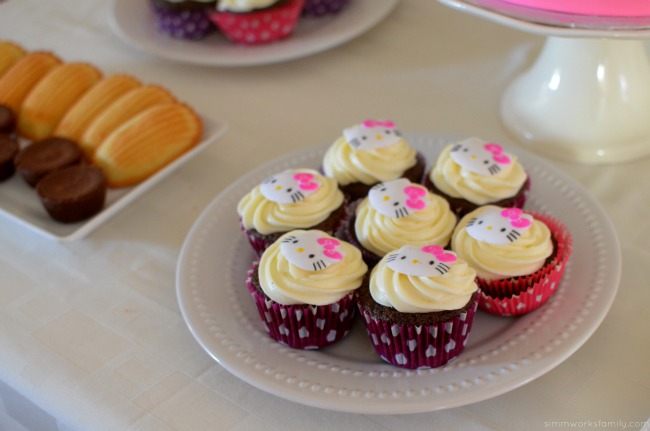 Chocolate Coffee Cupcakes
Makes 12 cupcakes
For the Cupcakes:
3 ounces bittersweet chocolate, finely chopped
⅓ cup Dutch-processed cocoa powder
½ cup hot coffee
¾ cup bread flour
¾ cup granulated sugar
½ teaspoon salt
½ teaspoon baking soda
6 tablespoons vegetable oil
2 eggs
2 teaspoons white vinegar
1 teaspoon vanilla extract
For the Frosting:
1 cup unsalted butter
1 8 ounce package cream cheese
1 teaspoon vanilla
2 cups powdered sugar, sifted
Preheat oven to 350 degrees F. Line a standard-size muffin pan with liners. Place the chopped chocolate and cocoa powder in a medium bowl. Pour the hot coffee over the mixture and whisk until smooth. Refrigerate mixture for 20 minutes.
Meanwhile, whisk together the flour, sugar, salt and baking soda in a medium bowl; set aside.
Whisk the oil, eggs, vinegar and vanilla extract into the cooled chocolate mixture until smooth. Add the flour mixture and whisk until smooth.
Divide the batter evenly between the muffin pan cups. Bake until the cupcakes are set and just firm to the touch, 18 minutes. Cool the cupcakes in the pan on a wire rack for 10 minutes, then remove the cupcakes from the pan and place on the wire rack to cool completely, about 1 hour.
Make the Frosting: In a stand mixer, whip the butter, cream cheese, and vanilla until smooth, about 30 seconds, scraping the sides of the bowl as needed. Add the sifted sugar 1/4-1/2 cup at a time until incorporated. Frost the cupcakes as desired. The frosted cupcakes can be kept in an airtight container at room temperature for up to 3 days.
What are your favorite cupcake flavors?