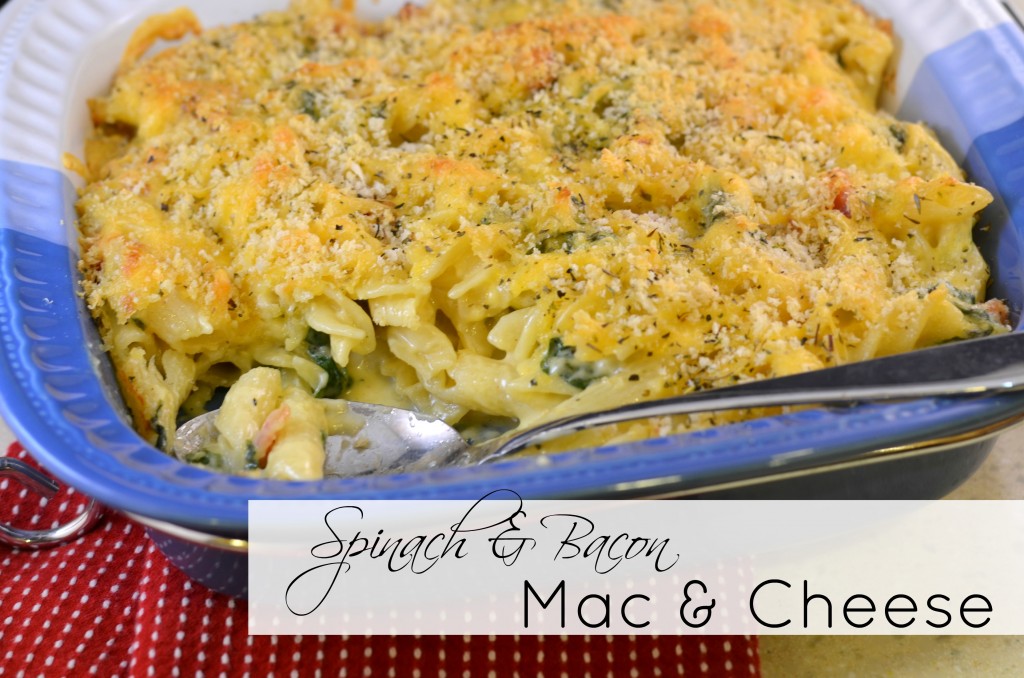 Spinach and Bacon Mac and Cheese
One of my favorite comfort foods is mac and cheese. There's just something about the creamy goodness of the sauce and the filling, tasty noodles that screams satisfaction. I know that after every serving of mac and cheese I'll have a smile on my face and a very full belly.
A few years back I was watching Ina Garten and she made her Grown Up Mac & Cheese. After watching her make this dish I've never made mac and cheese the same again! With a few key tips I took from Ina I've created a family favorite that we make at least once a month: Spinach and Bacon Mac and Cheese.
What I absolutely love about this dish is, like many of my favorite dishes, it's a "whats left in the fridge" kind of meal. You can use just about any cheese you have on hand and throw in any vegetable you think might be tasty. Some nights it's broccoli, other nights it's frozen peas. Last night it was spinach.
So skip the boxed mac and try something that is sure to become a quick family favorite. You will not be disappointed!