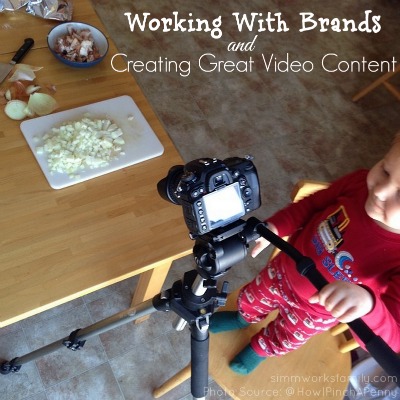 A few months ago I was selected as a speaker for SoFabCon14. The topic? Video! Now you may be wondering why the heck I'd be speaking on how to create great video content when I have hardly anything up on my YouTube channel so let me explain.
Over the past few months I've been working with Social Fabric as a Campaign Leader. I work with Social Fabric on selecting and working with bloggers on campaigns for clients. These campaigns include video blog opportunities.
Through my work with Social Fabric I've come to find out exactly what brands are looking for when they're selecting vloggers to work with. So I've joined Sarah Mock of How I Pinch A Penny (a fabulous vlogger) to share our secrets to creating great video content brands are looking for. Video is what brands are looking for and what you need to be doing!
I've taken my knowledge behind the camera photographing  for campaigns as well as what I've learned as a campaign leader and paired it with what Sarah knows to create a great presentation on video. If you missed the presentation at #SoFabCon14 I've written a few notes down below on working with brands and creating great video content.