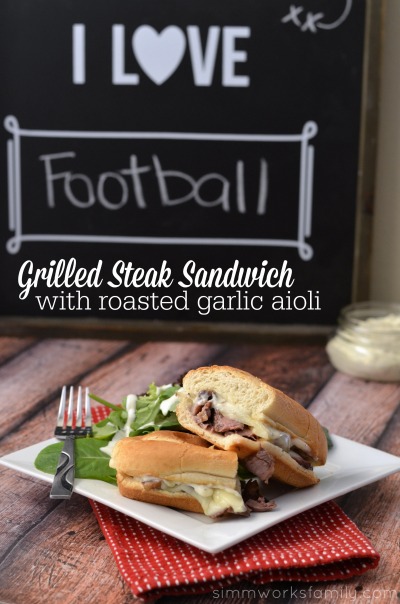 It still very much feel like summer here. And that means I do not feel like cooking. So this weekend as we watched a little football we grilled up some steak sandwiches to munch on. Since I didn't want just a plain steak sandwich I decided to make a delicious roasted garlic aioli to give the sandwich more flavor.
While the barbecue was heating up to 400 degrees I put some garlic heads in some foil (bottom sliced off) with a good amount of olive oil. I sealed the foil and added it to the barbecue.
The garlic roasted while the steaks cooked and continued cooking while the steaks rested and took about 20 minutes to cook. Everything else went quickly after the garlic was ready. And everything was done on the grill! Well… except the salad. But you can always grill your salad next time.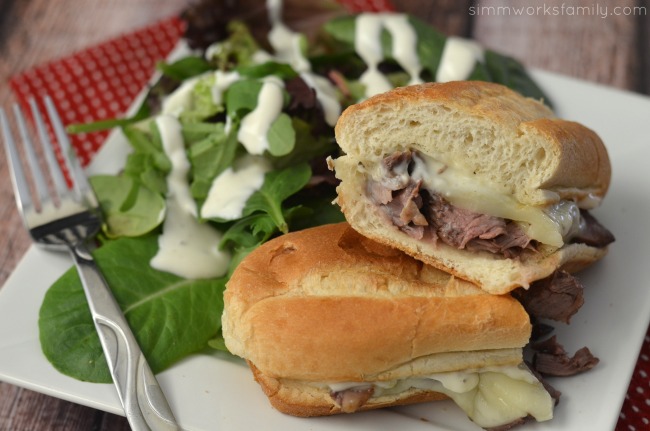 Grilled Steak Sandwich with Garlic Aioli Recipe
Grilled Steak Sandwiches with Garlic Aioli
Prep time:
Cook time:
Total time:
Ingredients
2 steaks
1 pack sliced provolone cheese
1 pack french rolls or hamburger buns
garlic aioli (see below for recipe)
Instructions
Preheat grill. Season steaks with salt and pepper. Cook steaks on grill until medium (slightly pink throughout inside).
Set steaks aside to rest. Add rolls to grill to toast up. Take off once they have grill marks.
Cut steak against the grain in thin strips. Slather each roll with a bit of aioli and add a good pile of steak on top. Top with provalone. Add to the top rack of the grill (or not directly over the coals if using a charcoal grill) and close the lid. Cook just long enough for cheese to melt.
Serve with a tasty salad and enjoy!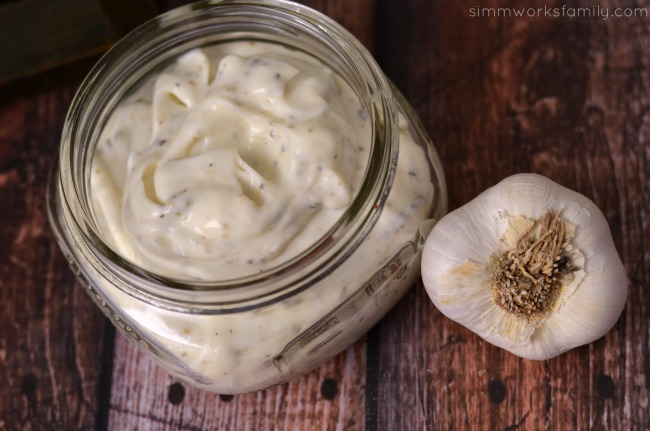 Roasted Garlic Aioli
Prep time:
Cook time:
Total time:
Ingredients
1 whole head of garlic
Extra-virgin olive oil
Kosher salt and freshly ground black pepper
1 cup mayonnaise
1/3 cup fresh lemon juice
2 tablespoons grated Parmesan
1/2 tablespoon Dijon mustard
1/8 teaspoon cayenne pepper
Dash Worcestershire sauce
2 tablespoons parsley, chopped
Instructions
Preheat grill to 400 degrees. Slice off bottom of garlic head and put on a square piece of foil. Add olive oil to foil and wrap closed. Put garlic on grill and let roast 20 minutes.
Let garlic cool. While garlic is cooling, mix all other ingredients together and set aside.
Once garlic has cooled, squeeze garlic from the skin and place in a small bowl. Using a fork, mash the garlic up into smaller pieces and add to the mayo mixture. Stir well.
Use to top the steak sandwiches (recipe above). Store in the refrigerator in an air tight container.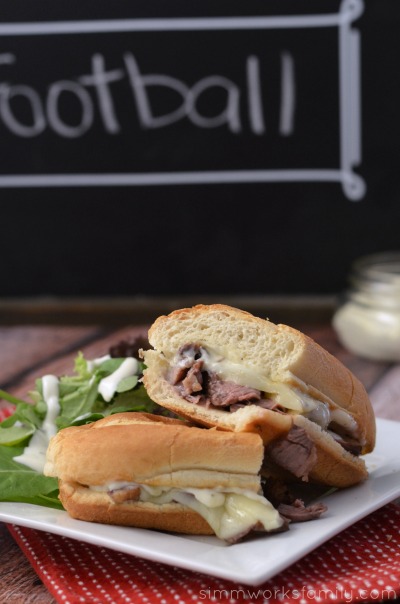 What's your favorite tailgating meal?