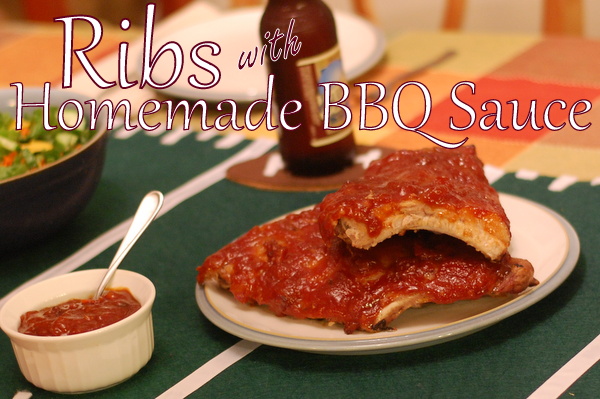 There's one meal that I wish I could cook better. And that's baby back ribs with bbq sauce. I absolutely love ribs. Love the taste, the mess, and the pile of bones left over at the end. I know, I know… I'm weird. But a good plate of ribs just hits the spot.
And they're the perfect dish to make for tailgating! So when I was planning my menu for my tailgating party I knew we had to serve ribs. Not only can they be made at home, but they can also be made on the grill and in the crock pot. So many different ways to make one delicious dish!
These ribs are even tastier because of the homemade barbecue sauce I made to go with them. And I have two surprises… my secret ingredient! Total Iron Chef moment here.
We headed out to Smart & Final for our ingredients and I knew I wanted to pick up some flavored preserves. As soon as I saw the First Street apricot pineapple preserves I knew I needed them for my sauce. And it was the best choice I made! While you can use peach, apricot, or even raspberry preserves in this recipe, the combination of the apricot and pineapple gave this sauce an amazing flavor.
You can check out my whole shopping experience by checking out my Smart & Final Tailgating Google + Album.