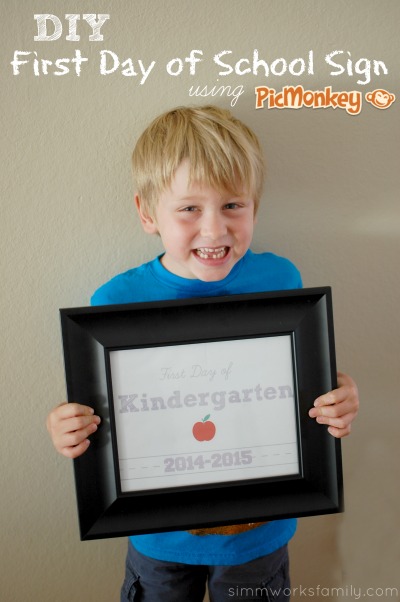 My oldest will be heading to kindergarten in just two short weeks. And while I'm definitely ready for this next step in his adventure, I want to make sure to capture as many memories as I can.
So after seeing a lot of printables floating around, I decided that instead of finding something someone else made, I'd make my own DIY first day of school sign.
With the help of PicMonkey it was not only easy to do, but it came together very quickly! And it cost nothing for me to make. I simply used a picture frame we hadn't hung yet and handed it over to him to take a few photos.
And you can make one too! Here's how:
How to Make a DIY First Day of School Sign Using PicMonkey
Step 1: Choose a Size under Design –
Since I planned on framing my sign, I chose an 8×10 canvas. If you have specific dimensions you want to use you can specify them by selecting the custom option (or use one of the other canvas templates available).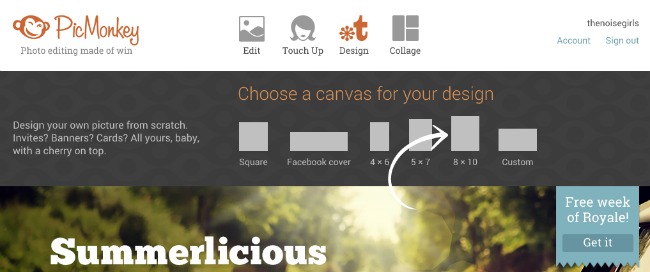 Step 2: Rotate if you prefer Landscape orientation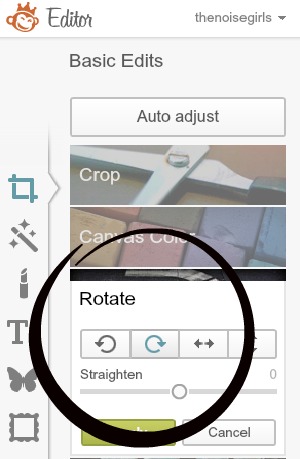 Step 3: Click on Themes (apple icon) and Select School U –
You can really use any of the fonts, overlays, etc but I found everything I wanted under the School U theme making it easier to edit and add all from one location.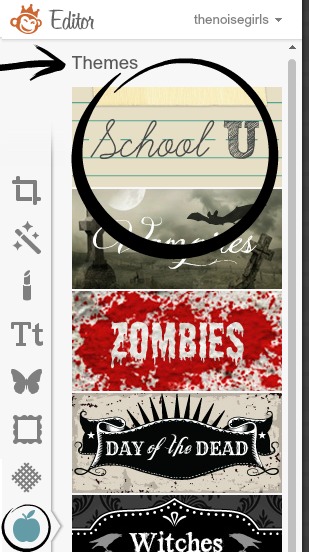 Step 4: Add Text –
Using the School U Penmanship you can write in your child's grade, the school year, and if you prefer, your child's name. Feel free to change up the fonts, colors, and sizes to your liking. Here I used Learning Curve for the "First Day of", Sketch Block for "Kindergarten" and Freshman for the school year.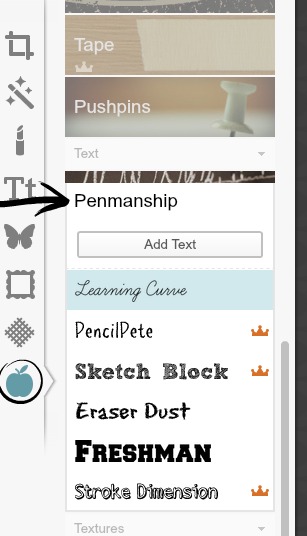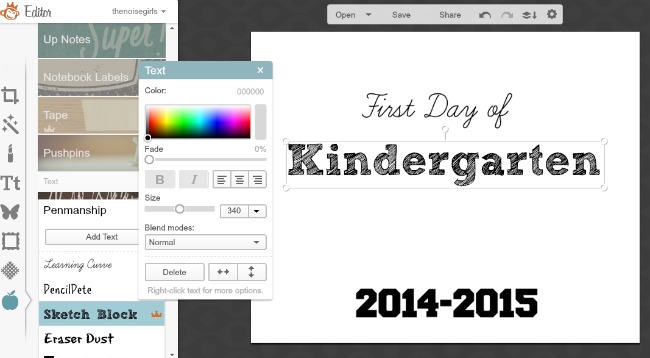 Step 5: Add Overlays –
Still, in the School U Theme, click on any of the Overlays options and select what overlays you want to use to add more to your printable. After playing around a bit I added an apple found under School Supplies and a line of ruled paper found under Dashed & Lined.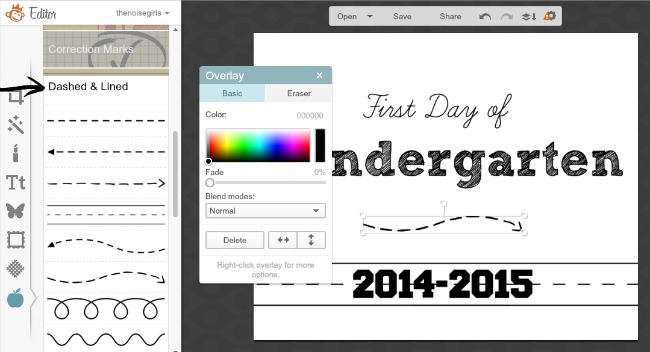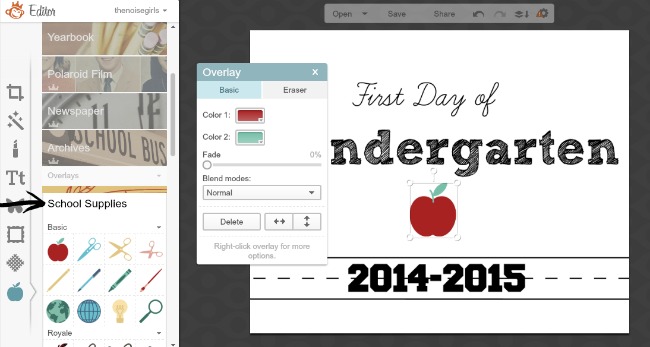 Step 7: Save, Print, & Frame!
If you've chosen the 8×10 size there's no need to change the size of the document but if you're looking for a lower resolution/size file feel free to make the size of your printable smaller. You can also change the file format and save as either a .jpg or .png. When you've named your printable go ahead and save to your computer.
When printing out make sure that your printer isn't automatically printing a full page photo and stretching your image. You want it to print out at an 8×10 size to fill an 8×10 picture frame (unless using a different size). Once printed, frame and snap away! Just be aware when using a glass frame that glare may be an issue when taking photos.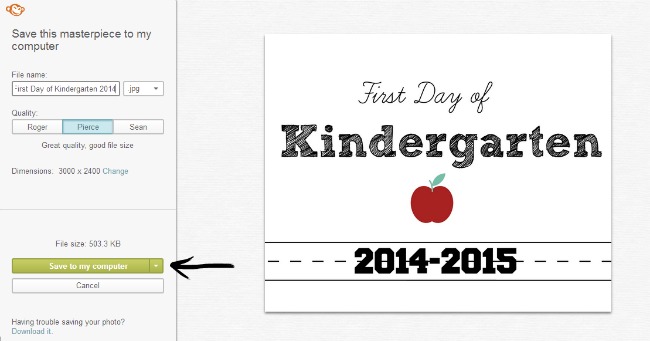 How cute is this little guy?? Definitely growing up way too fast!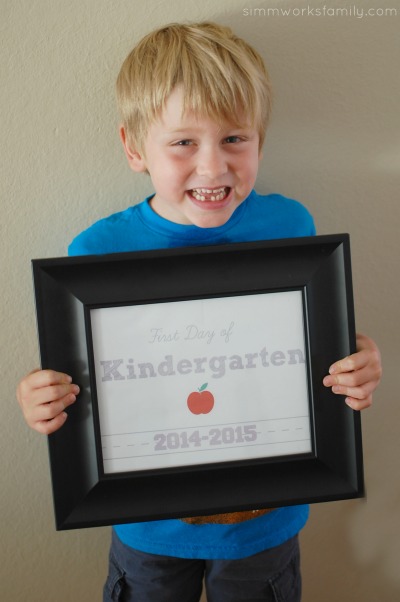 What grade is your child going into?
Don't want to deal with the hassle of making your own and have a kindergartner? Use my printables for free!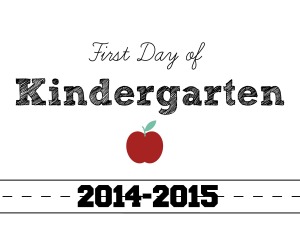 First Day of Preschool – No Date
First Day of Kindergarten – Date
First Day of Kindergarten – No Date
First day of 1st Grade – No date
First day of 2nd Grade – No date
First day of 3rd Grade – No date
First day of 4th Grade – No date
First day of 5th Grade – No date
First day of 6th Grade – No date
First day of 7th Grade – No date
First day of 8th Grade – No date
This post was originally published on August 15th, 2014
Like this post? Read more!
Pin this article for later! 
Click the Pin button on the image below to save for later.