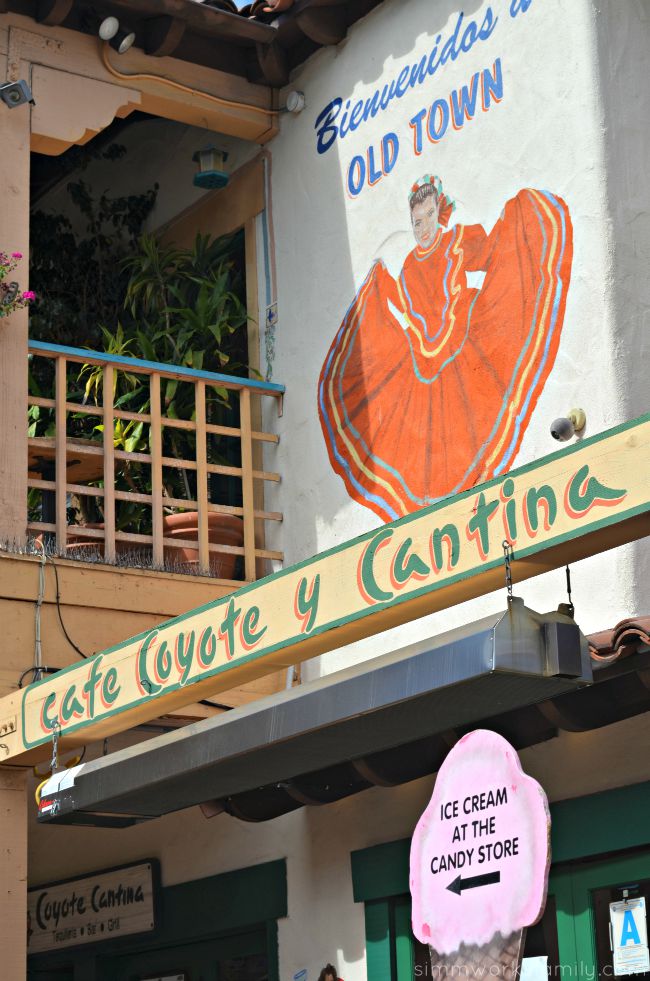 One thing I always remember about growing up is how my dad raved about his father's homemade tortillas on the weekends. He always was bummed that he never got the chance to learn how to make them himself. The pre-packaged ones just aren't the same. Luckily here in San Diego, we can pick up fresh, homemade tortillas anytime when we stop by Cafe Coyote Old Town. Not only do they sell them to passersby on the street, they also serve them in their restaurant. And boy are they good!
This month Cafe Coyote is celebrating Mexican Independence Day all month long with delicious specials that'll tantalize your taste buds and leave you feeling satisfied. And this week, on Mexican Independence Day, I was invited to head out and try a few of the specials they have created for this special occasion. How could I say no? Mexican food is pretty much my favorite food in the world.
With my little buddy in tow, and help from my mother-in-law, I excited to check out the extensive margarita menu I had heard so much about. They're just as famous for their margaritas as they are for their handmade tortillas. At quick glance, and after talking to the waitress helping us out, I decided on a delicious tamarindo margarita called "El Grito". It's a sweet and spicy combo that's sure to  bring back memories of childhood if you were like me and my siblings running after the ice cream truck getting our fill of Lucas and other tamarindo candies. The "El Grito" includes Gold Tequila, Triple Sec, Tamarindo, Sweet-N-Sour, & Fresh Lime Juice.
To start out, we ordered a few of the specials celebrating Mexican Independence Day including the sopes de carnitas, birria, and Zucchini Flower Stuffed Empanadas. We enjoyed everything family style and shared so that we could taste everything. I think this is an awesome way to enjoy lunch out with friends and family and makes it easy to feed everyone, including baby.
The baby's favorite dish? The birria. She LOVED how tender and delicious the meat was and enjoyed the broth as well. I used the fresh tortillas we ordered to help eat the soup instead of using a spoon. It was quite fun. And my favorite dish had to be the sopes de carnitas. Each was topped with a different sauce – red, green, and white in celebration of the Mexican flag – and topped with carnitas. If you're not familiar with sopes, think of them as an open faced sandwich made with thick corn masa.
We ended our meal by indulging in the sopapillas. They're perfect for a couple or family of 4 to share for a sweet treat. Even if you're overly stuffed from lunch or dinner, just having a bite is well worth it. The sopapillas are dusted with cinnamon sugar, drizzled with honey, and served with ice cream and whipped cream. So good!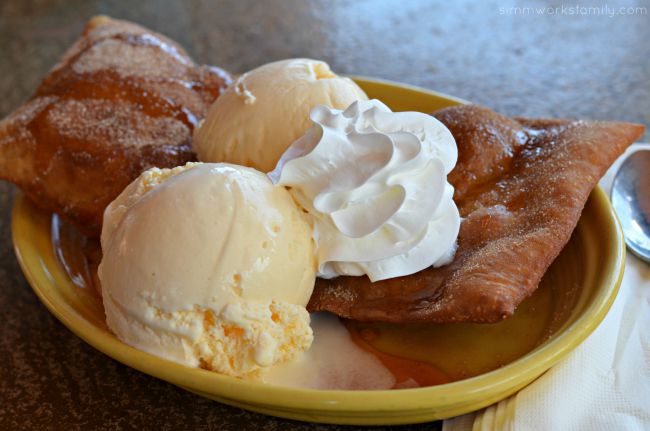 You can find these specials at Cafe Coyote Old Town all month along with the rest of their delicious menu. I can't wait to come back and try one of their other dishes. It's definitely a relaxed, family friendly atmosphere that my family would enjoy visiting. And it's just a short walk from the sights and attractions of historic Old Town.
Cafe Coyote is also participating in San Diego Restaurant Week and from September 21st through the 27th you can indulge in lunch (choose from an appetizer and entree or entree and dessert for $10) or dinner (appetizer, entree, and dessert for $20). This is a great way to sample Cafe Coyote's menu or try new things if you've already been here.
Have you visited Old Town recently?