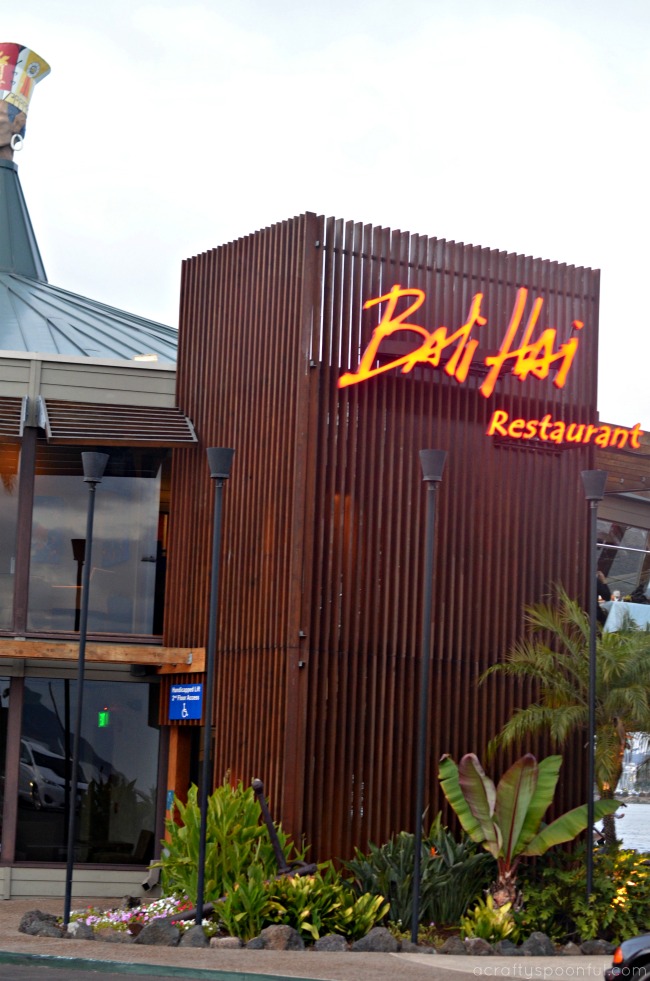 One thing I can't get enough of here in San Diego are the restaurants with amazing views. And the Bali Hai has one of the best views of the San Diego skyline. As soon as we walk into the restaurant we're blown away by how close we are to the water and how well we can see the skyline from the large floor-to-ceiling glass windows that line the top floor. It's one of our favorite restaurants to take visitors to because we not only get to show off how pretty our city is but how good it's food is as well. If you're a San Diego native or just visiting, you need to try out the Bali Hai menu during Restaurant Week! We were invited to try it out last Sunday and I cannot wait to come back for one more meal next week!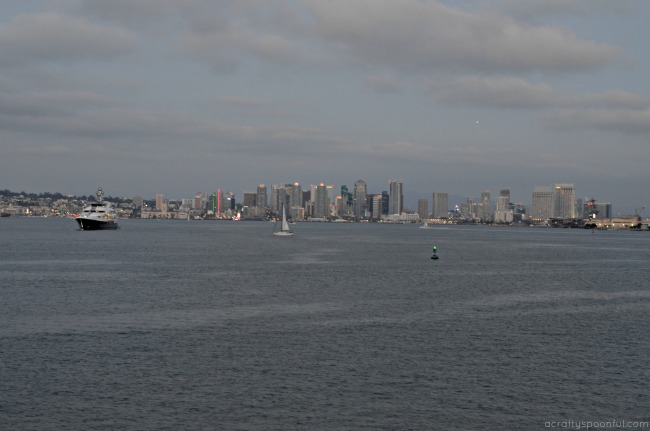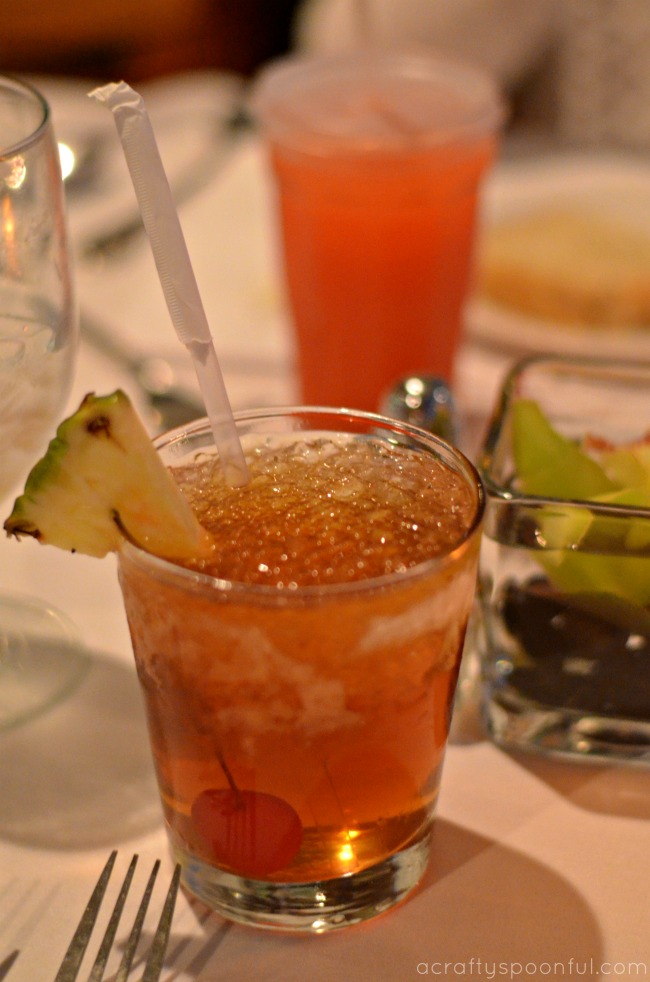 Bali Hai | Shelter Island
The Bali Hai is very close to many of San Diego's attractions. And it provides a great spot to relax with a slightly upscale dining experience. While it would be a great date night spot any day of the week, they also provide a kid-friendly menu that hits the spot for our kids each time. With homemade mac and cheese, ham and cheese sliders, and other kid favorites, the whole family will be able to enjoy a bite to eat at Bali Hai.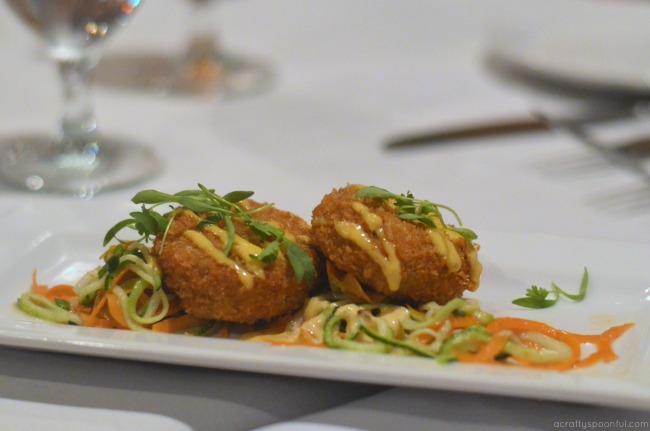 Bali Hai | The Food
For Restaurant Week, we were able to sample a few of the options on the menu and chose to share each dish brought out instead of keeping things separate. That way we could try a few things on the menu. To start, the salmon cakes and kalua pork poutine came out first. I have to say that I'm a huge fan of salmon cakes but the kalua pork poutine won the show with it's delicious and creamy flavor. The hot, salty fries were topped with slow roasted kalua pork, mushroom gravy, feta cheese and a 1-hour egg. The salty and savory combo hit every spot it could. And I'll definitely be back just for those!
Next up came our main dishes which we shared as well. We enjoyed the pan seared market fresh fish paired with sesame ginger eggplant puree and bok choy and the local whitefish curry that came with a spicy heat. Both dishes were very flavorful but still light. We didn't feel weighted down after our meal and were completely prepared for the delicious dessert in our near future.
For dessert, the Restaurant Week menu features a trio of island favorites: chocolate and kalua layered cake, caramelized pineapple and dark rum mousse, and a mochi cake with kalamansi curd. My favorite had to be the caramelized pineapple and dark rum mousse but the chocolate and kalua cake came in a close second!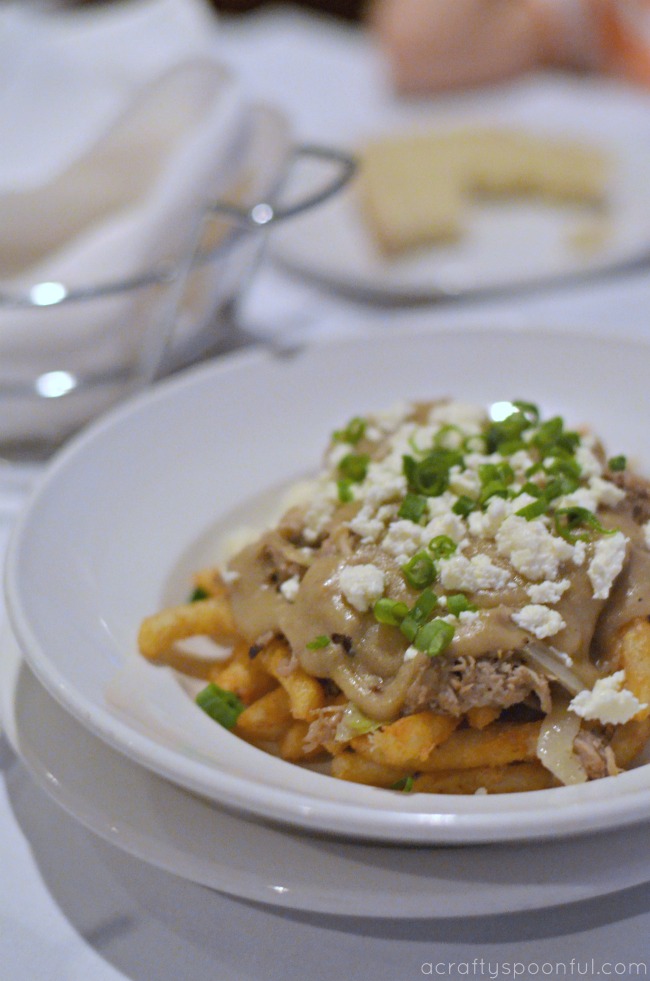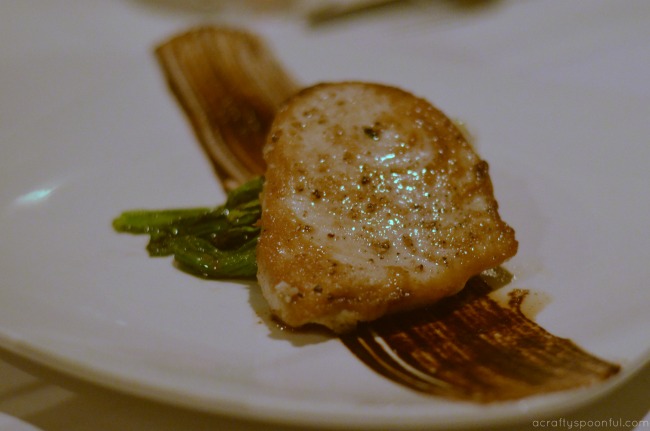 Bali Hai | Restaurant Week Highlights
For San Diego Restaurant Week, Bali Hai offers a 3 course meal with 8 different entree options for only $30 per person. You can find their full dinner menu for Restaurant Week here. Looking for a great lunch date? Head over to Bali Hai during Restaurant Week and score a 2 course lunch for only $15. And if you don't have to go back to work, grab one of their famous Mai Tais. So good!
And as I mentioned previously, this restaurant is perfect for those who are gluten free. Each gluten free menu option is noted with an asterisk on the menu and there is a large array of options to fit any dietary needs. The flavor combos were fresh, delicious, and unique. And the dessert trio? Oh my goodness! Definitely a treat for date night!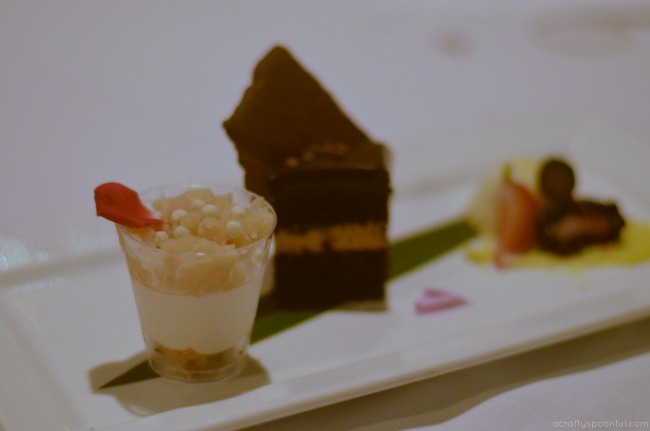 San Diego Restaurant Week | September 24th – October 1st 2017
The 14th Annual San Diego Restaurant Week returns Sunday, September 24th through Sunday, October 1st for an edible extravaganza to welcome fall! With over 180 participating restaurants offering prix-fixe menu options throughout San Diego County, you're sure to find the perfect place to satisfy any craving.
Over 180 participating restaurants will offer three-course prix-fixe dinner menus for $20, $30, $40 or $50 per person and/or two-course prix-fixe lunch menus for $10, $15 or $20 per person. The participating restaurants span across the county from the South Bay to East County and to the borders of Oceanside and Fallbrook to the North.
Now is your time to dine with over 150,000 fellow diners to celebrate San Diego's thriving culinary scene. Tickets are not necessary for this delectable week of discounted dining, but reservations are recommended! Visit SanDiegoRestaurantWeek.com for more information, including a list of participating restaurants, or to make your reservations in advance!
What restaurant are you looking forward to trying?
Here are a few we've tried in the past: