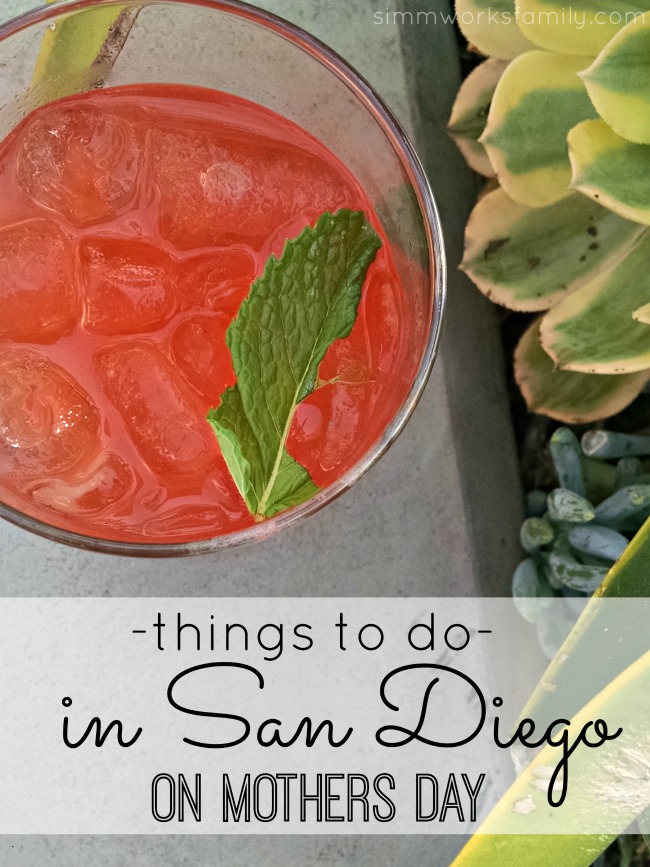 Looking to shower mom with love and a delicious meal on Mother's Day? Check out these great local eats perfect for Mom and the whole family! From Coronado, to Downtown San Diego, to Del Mar, Mother's Day is covered! And if you need gift ideas, scroll down to the bottom for some great suggestions.
If you decide to go to our pick this year – the Westgate Hotel Mother's Day Champagne Brunch – then make sure to head right around the corner to The Headquarters afterwards for some great shopping and entertainment!
Mother's Day Champagne Brunch at the Westgate Hotel
Served in the hotel's beautiful Fontainebleau and Versailles Salons, the Mother's Day Champagne Brunch at the Westgate Hotel will feature made to-order-omelets, fresh seafood, gourmet plates, carving and crepe stations, baked breads, pastries and a variety of gourmet desserts. In addition to the delightful unlimited feast, the Imperial Bar will serve freshly squeezed juices and endless champagne, mimosas, Bloody Marys and margaritas. Mother's Day Champagne Brunch reservations can be made by calling 619-557-3655.
Price: $79 for adults and $39.50 for children under 12 (plus tax and gratuity).
Location: 1055 Second Avenue San Diego, CA 92101
Website
Brunch at Mister A's
Enjoy brunch at Mister A's, which is just minutes from Downtown and features beautiful views. Entrees include Buttermilk Fried "Chicken And Waffles" or Eggs Benedict With Fresh Crab Meat Or Pork Belly.
Price: $64.50 per person, gratuity of 20% will be added to all checks
Location: 2550 Fifth Avenue Twelfth Floor, San Diego, CA 92103
Website
Brunch at Hotel Del Coronado
An elegant brunch with live musical entertainment, a rose for each mom that attends and a children's buffet. MENU
Price: $120 for adults and$45 for children ages 6-10 in the Crown Room, $110 for adults and $43 for children ages 6-10 in the Ballroom. Children 5 and under eat free with paying adult.
Location: 1500 Orange Ave Coronado, CA 92118
Website
Dining at Blue Point Coastal Cuisine
A limited menu will be served from from 1 – 5pm. Moms ordering from this menu will eat for free!
Price: varies, you can view the menu HERE, Moms ordering from this limited menu will enjoy their entrée for FREE!
Location: 565 Fifth Avenue, San Diego, CA Gaslamp Quarter
Website
SEA180°'s Mother's Day Champagne Buffet Brunch
Champagne Buffet Brunch with omelets, a pancake station, a prime rib carving station and more. MENU
Price: $64.95 adults, $12.95 kids 6-12 and kids under 6 are free
Location: 800 Seacoast Dr Imperial Beach, CA
Website
The Flower Fields at Carlsbad Ranch
Mother's Day is the last day to experience the beautiful Flower Fields this season.
Price: $14.00 for Adults, $13.00 for Seniors 60+, $7.00 for Children 3-10, Children 2 and under are free
Location: 5704 Paseo Del Norte, Carlsbad, CA 92008
Website

Mother's Day at Rancho Bernardo Inn
Dine at the beautiful Rancho Bernardo Inn, featuring different menus throughout the day. Three different restaurants and menus: Veranda Fireside Lounge & Restaurant | Avant | Aragon Ballroom
Price: Varies
Location: 17550 Bernardo Oaks Dr., San Diego, CA 92128
Website

Hornblower Mother's Day Cruise
Enjoy being on the water in beautiful San Diego. Two different cruises to choose from: Mother's Day Champagne Brunch with Live Jazz or Mother's Day Sunset Dinner Cruise. Menus: Brunch Buffet Menu, Buffet Menu or Dinner Menu
Price: Varies, depending on cruise
Location: San Diego Grape St. Pier 1800 N. Harbor Dr
Website
Mother's Day Brunch Buffet at The Shores
Enjoy an oceanfront buffet with your Mom! Menu includes American Cheeses, Tri-Color Orzo and Artichoke Salad, Roasted Angus Top Sirloin, desserts, and a children's station. MENU
Price: $52/person, $26 children 6-12, $4 per year children 5 and under
Location: 8110 Camino Del Oro La Jolla, CA 92037
Website
Mother's Day Brunch Cruise
Gourmet buffet, live music and beautiful San Diego views while aboard one of the vessels of the Flagship Cruises and Events fleet. Featuring an omelet station, carving station, taco bar & more
Price: $74.50/Adult, $44.70/Child 4-12 yrs
Location: 990 North Harbor Drive, San Diego, CA 92101
Website
Brunch at Top Of The Market
Enjoy beautiful views at one of San Diego's finest restaurants. Entrees include Steak and Eggs, Free Range Eggs Benedict with Blue Lump Crab Cakes and Smoked Salmon Scramble Omelet.
Price: Prices vary, see MENU
Location: 750 North Harbor Drive San Diego, CA 92101
Website
Mother's Day Dining at The Grand Del Mar
Brunch at The Clubhouse Grill (10:00 am – 4:00 pm) – $42 per person, includes coffee and tea MENU
Champagne Brunch in the Elizabeth Ballroom (10:00 am – 2:00 pm) – $108 per adult | $30 per child (ages 4 – 12) MENU
Dining at Amaya (Brunch: 11:30 am – 4:00 pm Dinner: 4:00 pm – 10:00 pm) – $75 per person | Children's buffet, $30 (ages 4 – 12)
Afternoon Tea and Bubbly (2:00 pm – 4:00 pm) – $50 per person
Location: 5300 Grand Del Mar Court, San Diego, CA 92130
Website
Mother's Day Run
Run with Mom! This 5k and 10k benefits the San Diego Rescue Mission
Price: Entry fees vary. Register HERE
Location: 3000 N Mission Bay Dr. San Diego, CA 92109
Website
Mother's Day Brunch with Shamu
Enjoy brunch inside Sea World, with a french crepe station, omelet station, french toast, bagels and much more!
Price: This special brunch is $55.00 for ages 10+ and $27.00 for ages 3-9 (Park admission is required & not included in this price)
Location: Sea World, San Diego
Website
Mother's Day Brunch at Fleming's Steakhouse
Enjoy delicious entrees such as Baked Brioche French Toast, Prime Rib with a Trio of Sauces, Porcini-Crusted Filet Mignon and more!
Price: $39.95 for adults and $18.95 for kids
Location: La Jolla (8970 University Center Lane, San Diego, CA 92122) and San Diego (380 K Street, San Diego, CA 92101)
Website
Mother's Day Brunch at Eddie V's
From 11 a.m. to 3 p.m., treat Mom to a decadent three-course brunch with standout menu items including an Alaskan King Crab omelet, lobster quiche Florentine, pan seared steak and eggs, and house baked fresh cinnamon rolls. Raise a glass with classic mimosas, Bellini's or Bloody Marys.
Price: $49 for adults, $15 for kids
Location:
Website
Mother's Day Brunch at Season's 52
The newly introduced brunch features seasonal favorites like a vegetable frittata with roasted red peppers, mushrooms and grilled asparagus, a brick oven brioche French toast with blueberry infused syrup, and a Shakshuka with chorizo and crumbled feta. Sit out on the newly redone patio to enjoy the beautiful San Diego sunshine.
Price: varies
Location:
Website
Gifts She'll Love: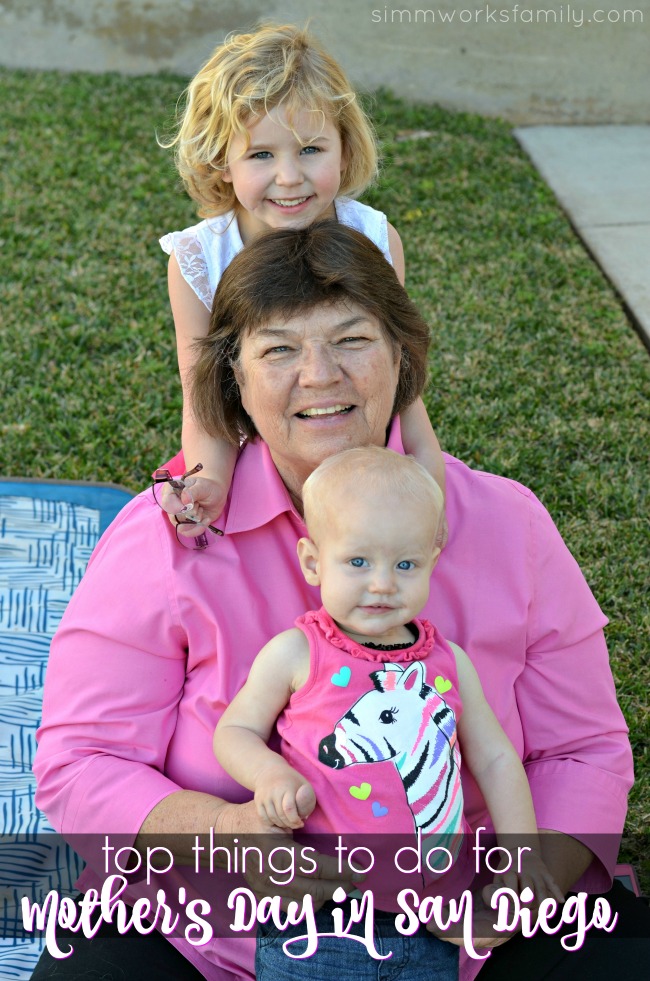 What are your Mother's Day plans?