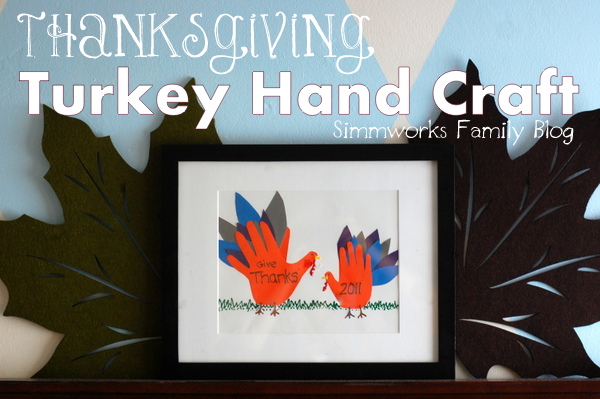 I absolutely love the simple crafts that I can do with the kids to prepare them for the holidays, like this turkey hand craft.
This past week we've been working on what we're thankful for. We're so thankful for how much we've all grown over the past year. My son is thankful that he's taller and can ride more rides at Disneyland and my daughter must be thankful for the fact that she's found her voice because she does not want to stop talking!
And I'm thankful for the milestones and memories we've made over this past year. In an effort to spruce up our mantel for this month of thanks giving, I've returned the turkey hand craft we made last year to remind me of how much my kids have grown this past year.
Here's how you make it: [Read more…]