These easy DIY dinosaur valentine printables are the perfect non-edible valentine to pass out in the classroom this Valentine's Day! They also make great dinosaur party favors.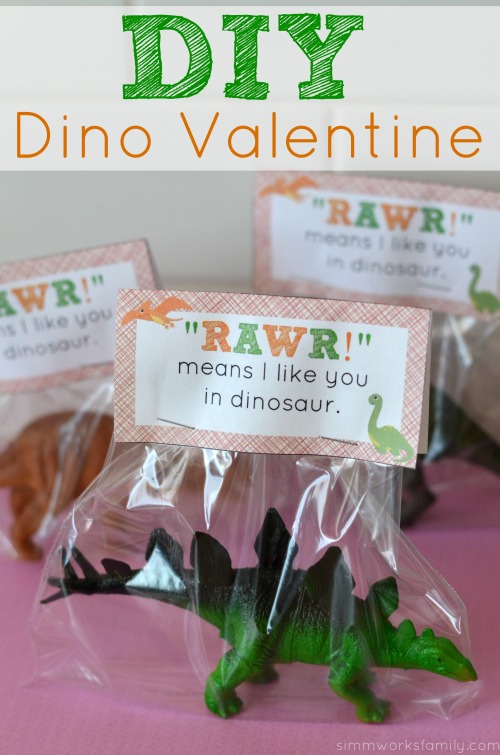 Ever since my son was little, maybe 15 months or so, he's been obsessed with dinosaurs. And that all started when he watched his first episode of Dinosaur Train on PBS. So it was no surprise when I asked him what he wanted to pass out on Valentine's Day and he said dinos.
So I headed to the dollar store (his favorite place to pick up dinos other than Target) and grabbed 10 dinos. Then I whipped up a dinosaur valentine printable using picmonkey. Want to make your own printable? Follow my instructions here!
After that, assembling the valentines was simple and took all of 10 minutes from start to finish. And now I don't have to worry about either kid for Valentine's Day (since I finished my daughter's last week).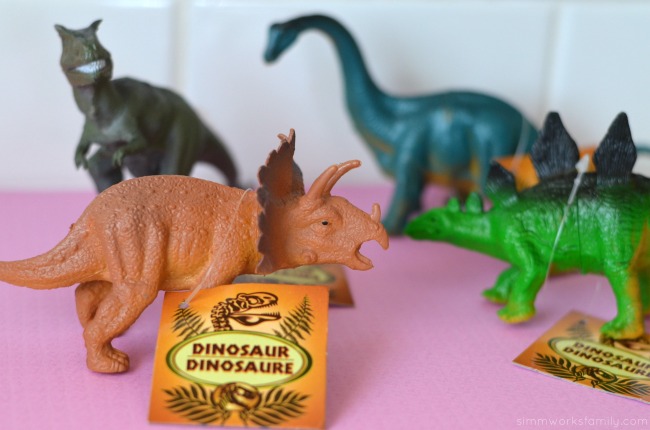 DIY Dinosaur Valentines
What you'll need:
sandwich bags
stapler
pen (to write on the printables)
What you do:
1. Place dinosaurs in the plastic bags. If your child is worried about the dinos suffocating, don't completely zip the tops.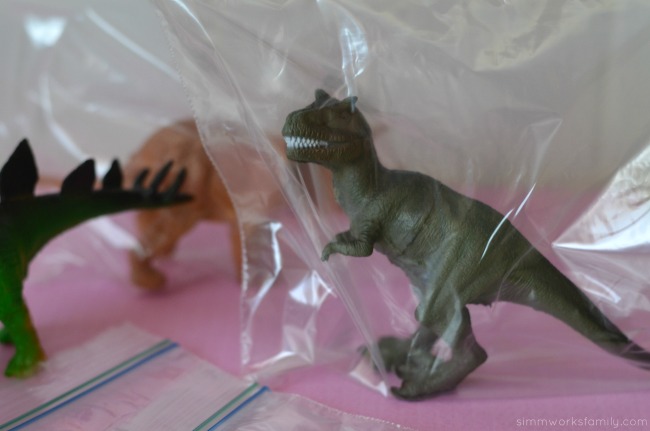 2. Cut out the printables and fold in half. Have your child write their name and the names of the recipients on the printables.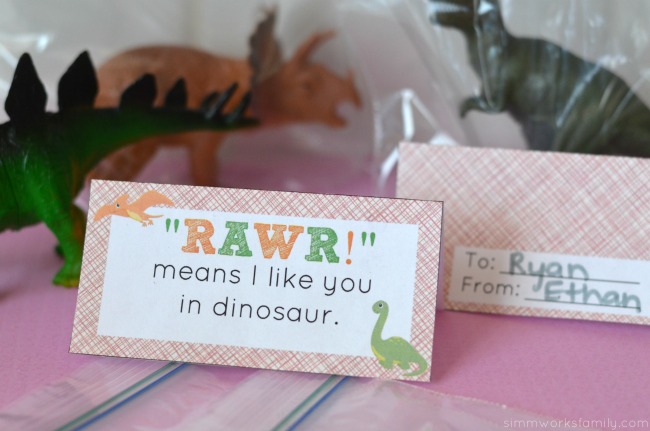 3. Taking the bag in your hand, bring the top sides of the bag together and fold down.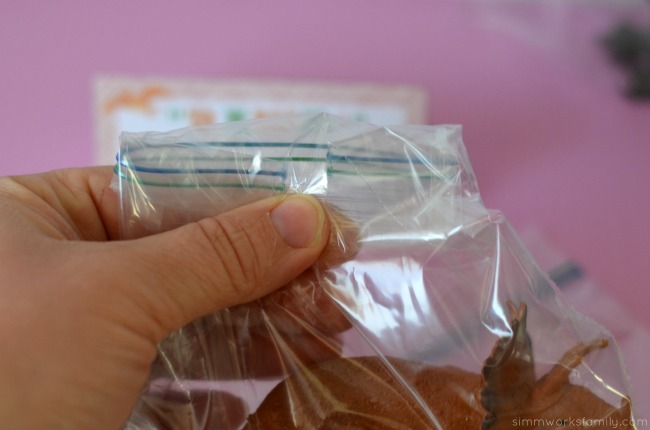 4. Staple the folded printable over the folded bag to secure tag.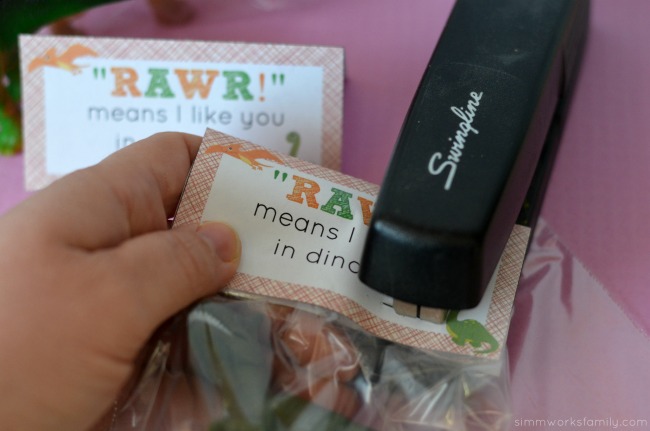 5. Gift to friends and have a roaring good Valentine's Day!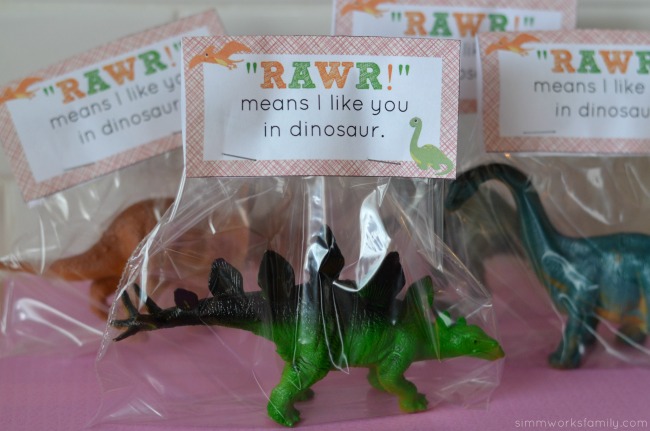 If your child is a dino lover like mine then you'll have to check out the latest DVD from Dinosaur Train! It pairs perfectly with these printables.
"Dinosaur Train: I Love Dinosaurs" is out on store shelves and is the perfect Valentine's Day treat! This DVD includes two episodes and Be My Valentine Cards. Grab your copy today!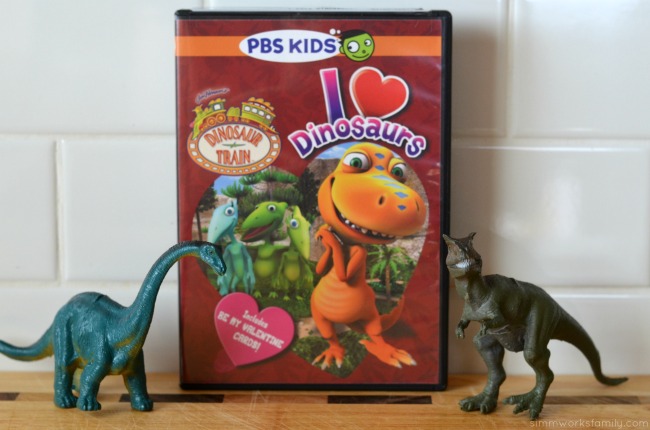 What is your favorite Valentine's Day treat?
Disclaimer: I received a copy of Dinosaur Train: I Love Dinosaurs in exchange for this post. This post contains affiliate links.
Love this post? Check out these other great Valentine's Day ideas!
Pin this article for later!
Click the Pin button on the image below to save for later.