This post featuring a free milk and cookies valentine printable plus 10 reasons why you should send cookies for Valentine's Day is sponsored by Cookie's by Design.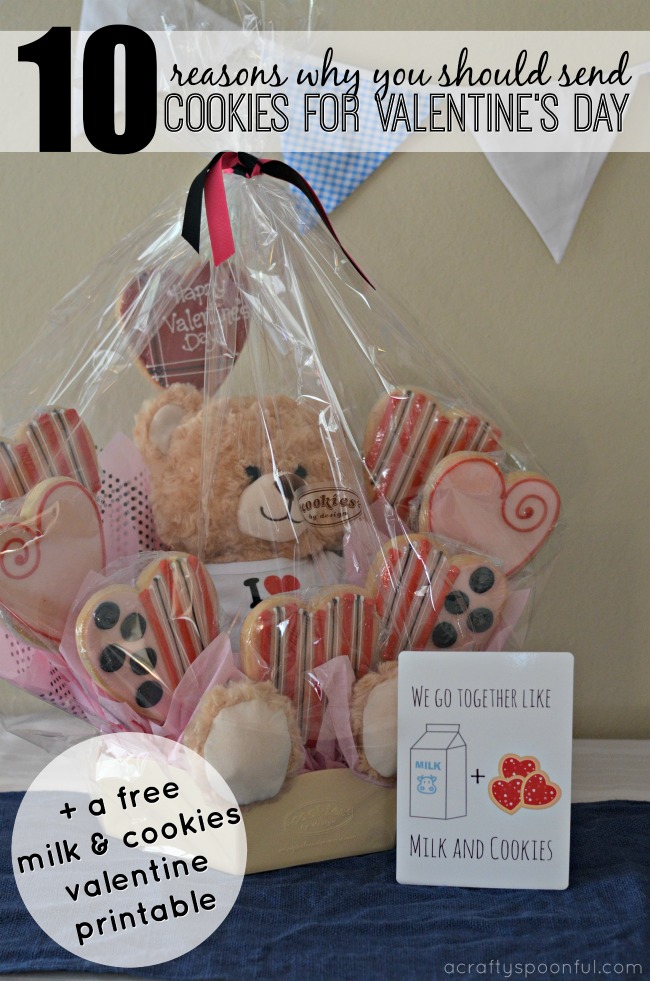 When my husband and I were first dating, I started to send him a Cookie's by Design cookie bouquet for Valentine's Day. It was a special way for me to show him my love and a little less embarrassing than a flower bouquet for a man. At the beginning of our relationship, it was just a cute mug cookie bouquet (we still have some of those mugs!). But as the years went by the bouquets increased in size as our relationship grew.
With 3 kids at home, that mug bouquet just won't cut it. Because when my husband brings his gift home from work, 3 eager eyes watch him as he puts down the bouquet. He can't help himself from sharing with them! And I don't blame them for wanting in on some of that goodness!
Even though there are flowers and chocolates and so many other ways to show your loved ones you care on Valentine's Day, the one way we show each other how we care is through cookies! Here are a few reasons why you should send cookies for Valentine's Day too!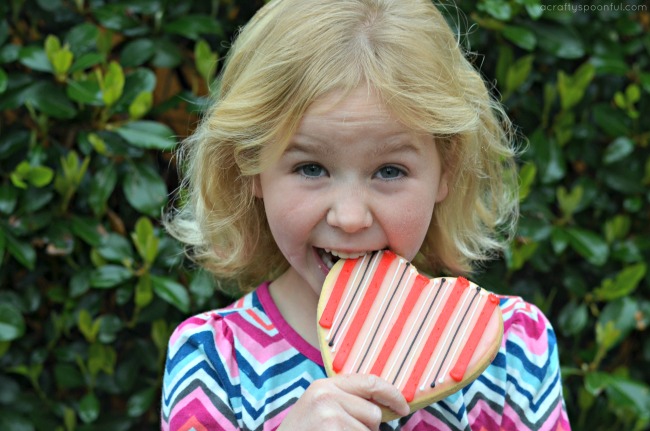 10 Reasons Why You Should Send Cookies for Valentines Day
1. Cookies are delicious. We all know this. But Cookie's By Design cookies are baked fresh AND hand decorated.
2. You can share with friends (or your kids)!
3. Each basket is made to order and can be personalized with messages or images printed right on the cookies.
4. You can't eat flowers. But you can eat cookies.
5. Cookie's by Design cookie bouquets come in so many different varieties and designs. They even launched handcrafted cookie gift baskets featuring Build-A-Bear Workshop teddy bears. Perfect for the kids!
6. They deliver right to your door. Cookie's By Design creations are always hand delivered and handled with care.
7. You can even get them delivered as early as the same day. Cookie's By Design offers same-day gift delivery on most of their hand decorated cookie bouquets.
8. You can also pick them up locally at your closest Cookie's By Design location (for those who procrastinated).
9. These cookie bouquets don't wilt.
10. Once the cookies are gone, the Build-A-Bear Workshop teddy bears last for years to come.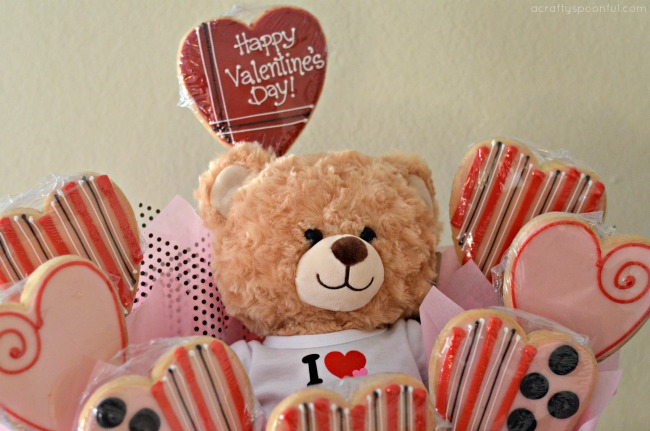 Did you order your Cookie's By Design Valentine's Day cookie bouquet? Pair it with this cute printable valentine that you can print out on a 5×7 card to make your gift complete!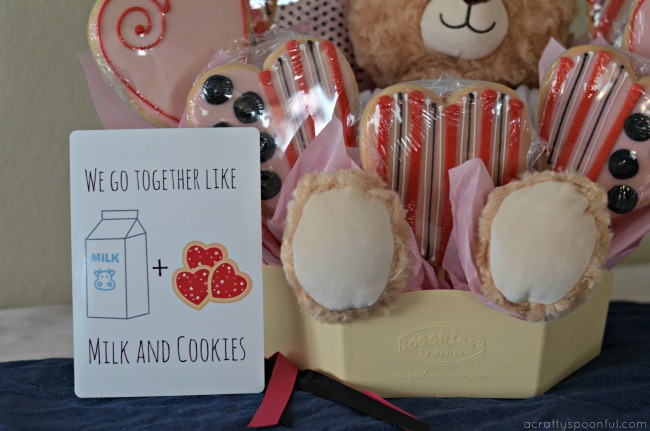 Cookie's By Design is the original cookie bouquet company and they offer custom-designed, hand-decorated cookie arrangements, gift baskets, cookie cakes and cookie trays for every occasion.
Last-minute gift givers can still wow their sweetie with ready-made Build-A- Bear Workshop baskets available at most Cookie's By Design locations. The new baskets are available to order now at all Cookies by Design locations and online at cookiesbydesign.com and baskets can be hand-delivered the same day or customized and delivered within a day.
You can connect with Cookie's By Design online, on Facebook, and Instagram @cookiesbydesign.
Do you have any Valentine's Day traditions?